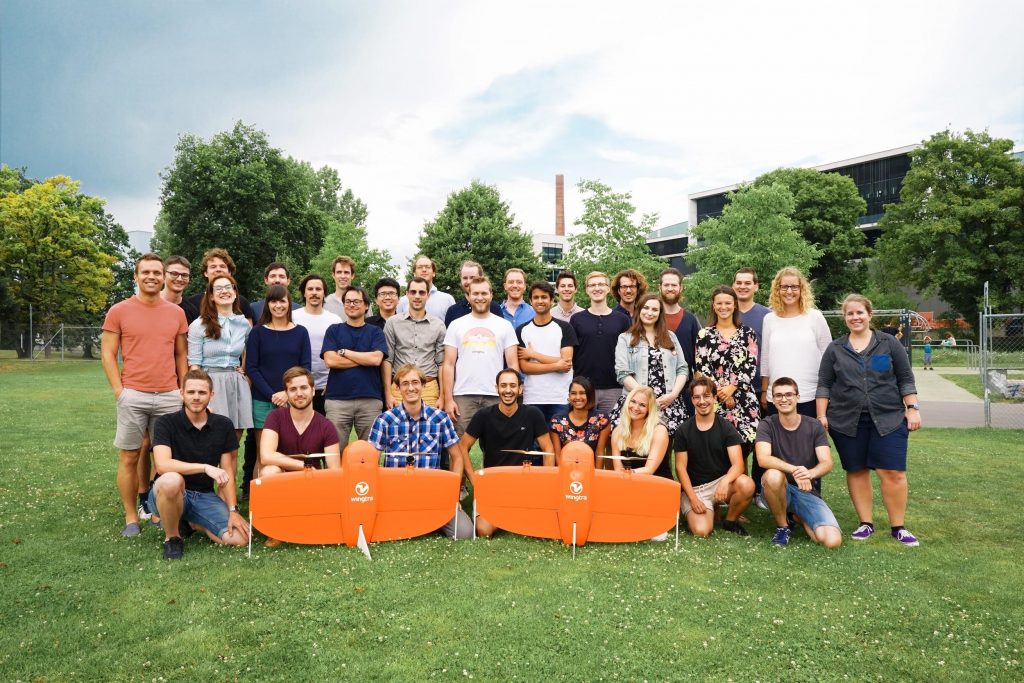 Meet the company that has been on the cutting-edge of technology. Wingtra is coming to our Tech Job Fair on the 8th of May, 2019. This will be your chance to meet them and get a taste of what it's like to be at the top! Your job with them is only a moment away!
We were able to ask them some questions about their company. Let's find out more…
What's the story behind the creation of your company?
Wingtra was founded in 2016 as a spin-off of Prof. Dr. Roland Siegwart's Autonomous Systems Lab, at ETH Zurich in Switzerland. The project is rooted in years of ambitious robotic research in vertical take-off & landing technology of tail-sitting UAVs where its control algorithms enable autonomous transition from hovering to plane-like flying.
At Wingtra, we develop, produce and commercialize drones that combine the ease of use of agile multicopters with the long range of high endurance fixed-wing aircrafts. Since our market entry in early 2017, we have grown to become an international company with distribution partners in 6 continents, more than 100 customer flights every week, and a very first vertical take-off and landing drone with professional aerial photography sensors which we are selling to a lot of happy customers in different industries.
What's your company culture like?
A very unique and special culture which you will probably not find that easy anywhere else. We start our week all together with the so-called "Monday Meeting" were every team highlights the most important events of the week before and we end our week all together with our weekly Friday Beers in our cozy office which is located in the heart of Zurich. In between, we have lots of team activities like running group, yoga classes, tech talks, ping-pong games or get to know the team on 1on1 lunches.
Our values are highly lived within the company and describe our culture very well:
We Work for Humans
Wingtra is a human company. Individuals do matter. We want to enable people who use our product and at Wingtra. Wingtra offers fulfilling jobs to Wingtranauts.
We are Special Humans
We are a group of individuals, who are excellent in their jobs and respective fields. We are curious, love to learn and solve problems.
Data, Voice, and Transparency
In our communication, data and statistics trumps arguments, and arguments trump opinions. Everybody has a voice and has the right to present their arguments or information. We are honest and transparent. As default, a Wingtranaut has access to everything.
Bias for Action, Change and Innovation
We favor doing and get shit done. We never stop challenging the status quo. We improve and change continuously personally and as organization. We embrace a changing world.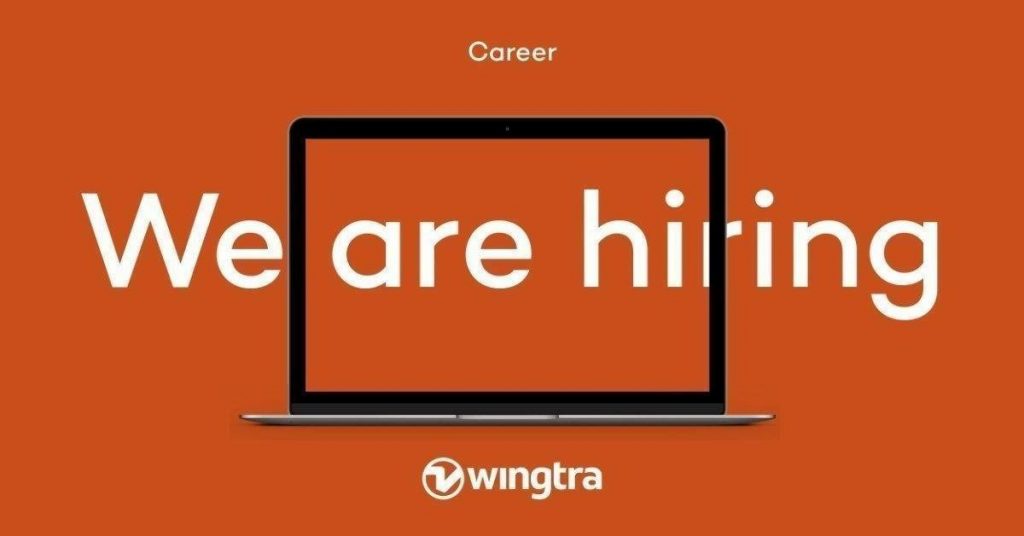 What is your team like? How do you work?
The team of Wingtranauts is located in Zürich – a vibrant city also known as the Silicon Valley of robotics. It's ever-growing multinational team is an eclectic blend of young entrepreneurs, brilliant minded software developers and engineers, service-oriented sales and dedicated technical support, who share a common vision of what the future of unmanned aerial robots should look like. Everyone is working hard to push boundaries and get successful as a team all together.
What kind of people are you looking for? Who's the best match for your team?
Intrinsic and passionate people who are eager to learn new things and develop within a unique great culture.
What benefits and perks do you offer your employees?
Intrinsically motivated as well as excellent colleagues
Help to bring the first commercial vertical take-off and landing plane to the world
Deep insights into applied robotics and the future of aerial data collection
Free snacks and a very cosy office in the heart of Zurich 😉
Ping Pong table
We hope you enjoyed the information that they were able to share with us. Remember, Wingtra will be in Zurich at our Tech Job Fair on the 8th of May, 2019. Please bring your CVs and don't pass up this moment to get hired!
You can get their latest updates on Facebook, Twitter and LinkedIn.