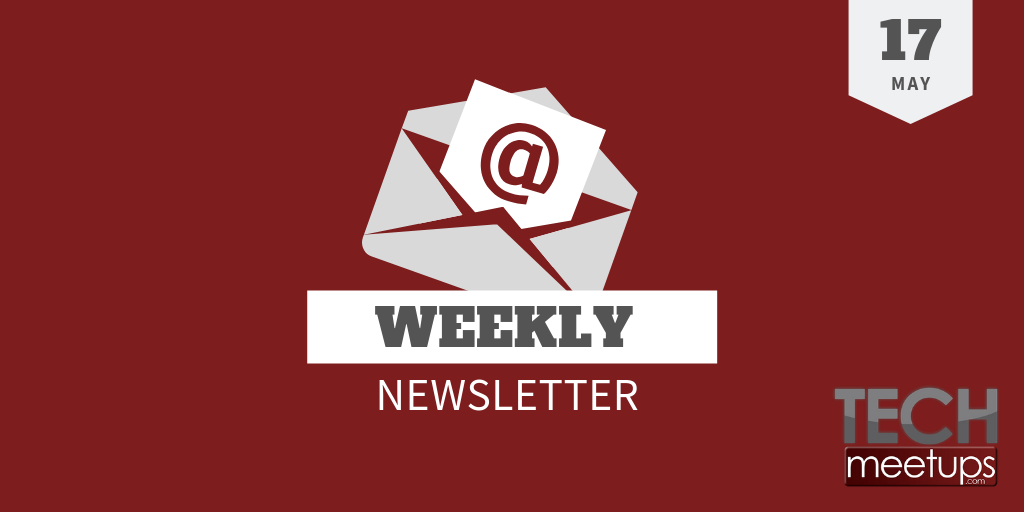 Hello,
Have you heard about the spyware attack that worried many Facebook's Whatsapp users? According to Mike Campin, vice president of engineering at Wandera, this problem is deeply worrying and shows how even the most trusted mobile apps and platforms can be vulnerable.
Read more about this alarming news in this article. Are you one of the affected Whatsapp users?

SAVE YOU SOME TIME, SKIP THE LINE AT OUR UPCOMING TECH JOB FAIRS- NEW TICKET AVAILABLE: http://techmeetups.eventbrite.com/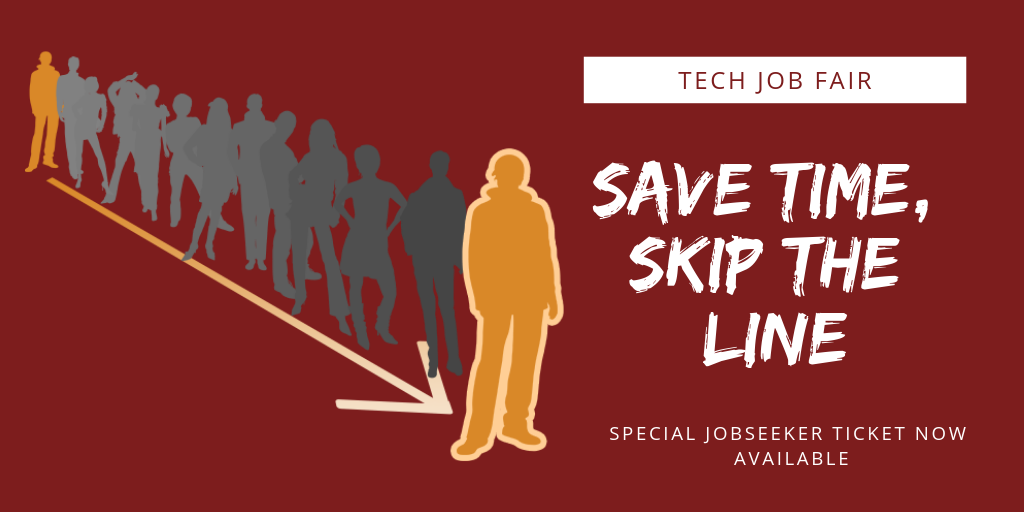 CATCH UP WITH OUR SHOP
DCAE Leather Qi Wireless Charger: Your Fast And Securing Way Of Charging
Wireless Bluetooth Speaker: Take Your Music Anywhere
Anti-Lost Alarm: Locating Has Never Been This Easy
CAREER ADVICE FROM TECH STARTUP JOBS
How to Write Thank You Notes After the Interview
Waiting to Hear Back After The interview
Job Search Tips: How to Make the Process Fun and Useful
STAY UP TO DATE WITH TOP NEWS
SCOTUS Greenlights Apple App Store Antitrust Lawsuit
Google, Microsoft In Step in New Era
Baltimore Held Hostage in 2nd Ransomware Attack

WORK ON YOUR ENTREPRENEURIAL SIDE
Seven Tricks to Turn Up your Charisma
The Best Way to Future-proof Any Business
Five Reasons You Should Optimise Your Business Name
BOOK OF THE MONTH
Coming from Schmidt, Rosenberg, and Eagle — the former Alphabet chairman, an adviser to Page, and Google's director of executive communications, the Trillion Dollar Coach: The Leadership Handbook of Silicon Valley's Bill Campbell, is the compilation of the lessons they gathered from 80 of Campbell's students that you'll want to incorporate into your own work life. If you are a fan of Bill Campbell, The Trillion Dollar Coach is your must read in May.
CHECK OUT THESE EVENTS COMING UP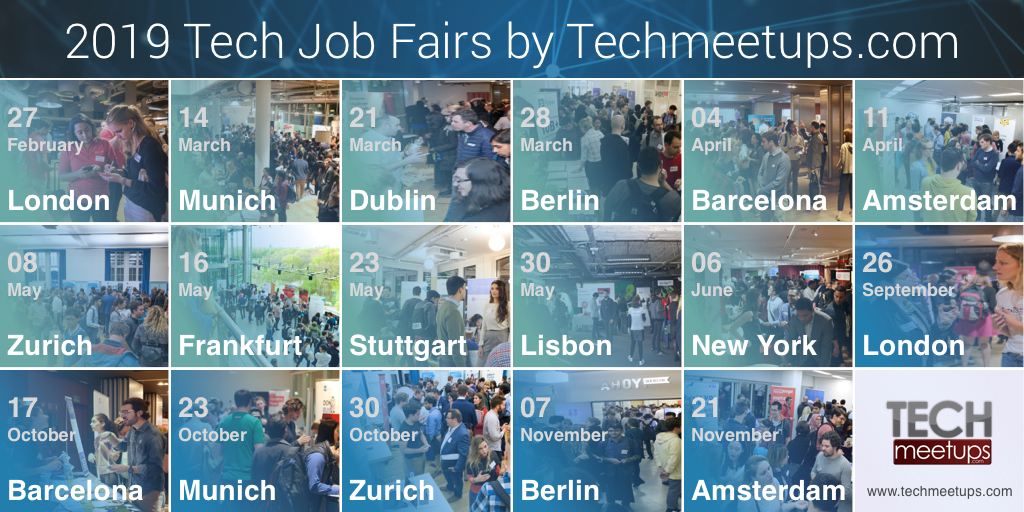 Whether you are looking for a job or recruiting, be part of Tech Job Fairs by Techmeetups.com in Stuttgart, Lisbon, London, Barcelona, Munich, Zurich, Berlin and Amsterdam!
London:
Jobs & Apprenticeship Show 2019 – Wembley Stadium – 21st May
Learn UX Design in 2 days: from research to prototyping – 30th May
LONDON TECH JOB FAIR AUTUMN 2019 – 26th September
Barcelona:
DIGITAL MARKETING CONGRESS & SOCIAL MEDIA UB – 24th May
Investors Day XXI Campus of Entrepreneurs – 23rd May
BARCELONA TECH JOB FAIR AUTUMN 2019 – 17th October
Zürich:
Theme meeting Entrepreneurs Marketing & Sales – 22nd May
SEO workshop in Leeuwarden: Online Marketing as a business model – 22nd May
Zurich Tech Job Fair Autumn 2019 – 9th October
Munich:
Digital Dialog Opener – 22nd May
"Outside Insight" Buchvorstellung in der BMW Welt München – 22nd May
MUNICH TECH JOB FAIR AUTUMN 2019 – 23rd October
Dublin:
Quick! Time is Running Out! Book your place at the NCI/Shopify Showcase! – 22nd May
Job seekers workshop 2019! X factor CV , Acing the Interview , Effective co… – 22nd May
#GoingFar: FREE LinkedIn Workshop for Immigrants – 23rd May
Berlin:
Voluntary work in the hospice and palliative care – 25th May
Berlin Tech Job Fair 2019 – 7th November
Amsterdam:
Startup Funding in Amsterdam: How to Raise Money for Your Idea – 21st May
Amrop kantooropening 2019 – 23rd May
Amsterdam Tech Job Fair – 29th November
Lisbon:
BNI Connection – English speaking referral group – 22nd May
Leadership & Society Forum 2019 – Paradox & Sustainability – 22nd May
Lisbon Tech Job Fair Spring 2019 – 30th of May 2019
Frankfurt:
TechnOvation at IMEX Frankfurt 2019 – 21st May
Banking in the digital revolution – Banking X.0 – 21st May
Intelligent Robotics in the Financial Industry – 21st May
Stuttgart:
Make Money Blogging Online Course – 21st May
Disrupt Meetup | Mobility & Blockchain Stuttgart – 23rd May
Stuttgart Tech Job Fair 2019 – 23rd May
If you have a free event and would like to promote it to the community let us know!
GET YOUR CV PROFESSIONALLY DONE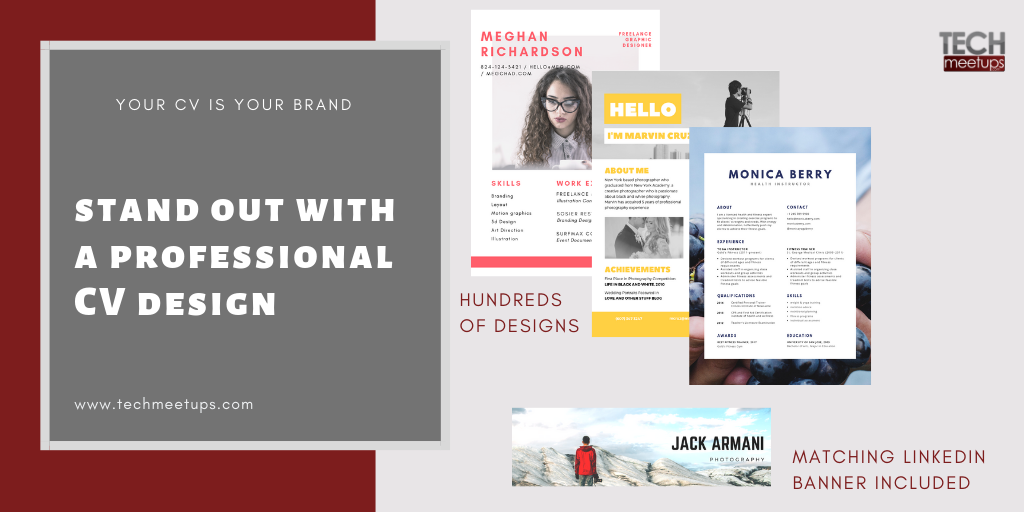 Do you know that most of the time, your CV is just ignored, or even worse, is just thrown in the trash bin? This happens because it doesn't stand out and doesn't impress your potential employer.
Impress your potential employer or the HR officer with an attention-grabbing CV professionally-designed and customized to fit your profile.
Check our 2 options:
BROWSE HOTTEST JOBS IN TECH STARTUPS
London
Barcelona
Zurich
Munich
Dublin
Berlin
Stuttgart
Frankfurt
Amsterdam
Anywhere
More jobs and career opportunities from our clients on Tech Startup Jobs!
LEARN MORE ABOUT EMPLOYERS LOOKING FOR YOU
JOIN STUTTGART TECH JOB FAIR SPRING 2019 HERE: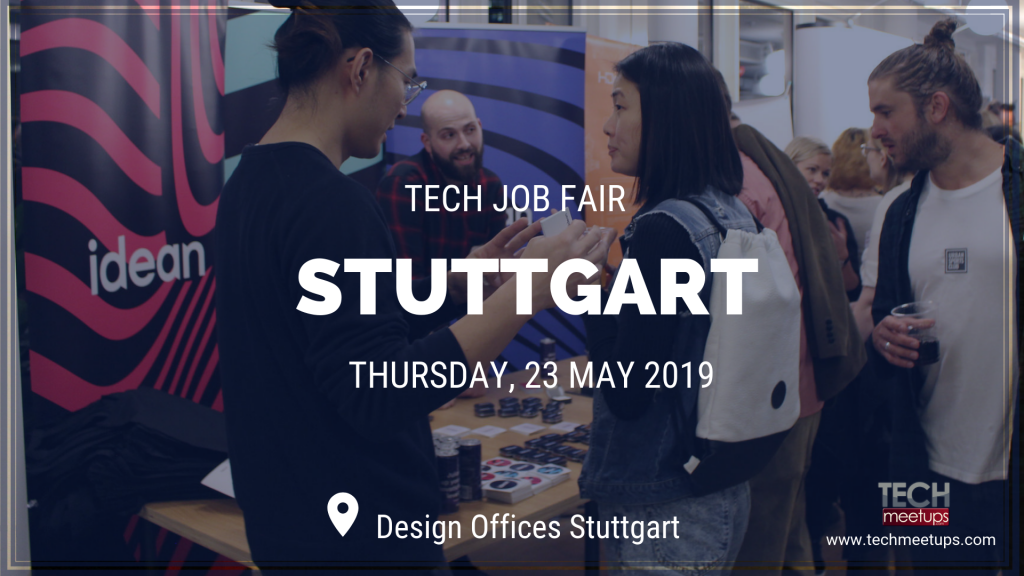 JOIN LISBON TECH JOB FAIR SPRING 2019 HERE:
Partner
JOIN LONDON TECH JOB FAIR AUTUMN 2019 HERE:
JOIN ZURICH TECH JOB FAIR AUTUMN 2019 HERE:
JOIN BARCELONA TECH JOB FAIR AUTUMN 2019 HERE:
JOIN MUNICH TECH JOB FAIR AUTUMN 2019 HERE:
Partner
JOIN BERLIN TECH JOB FAIR AUTUMN 2019 HERE:
JOIN AMSTERDAM TECH JOB FAIR AUTUMN 2019 HERE: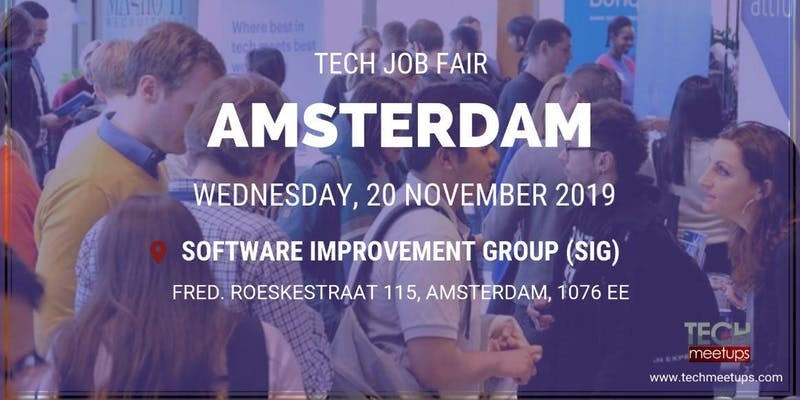 Follow us on Social Media
TechMeetups Facebook | Twitter | Instagram
Tech Startup Jobs Facebook | Twitter