Techmeetups organise their next event, this time free of charge for members!

In order for any startup or large corporation to be successful, they must have a community. This can be a virtual community, a fan base, or even a consumer community. Whatever type of community is relevant to you, your business needs its support.
At this Masterclass, attendees will learn how to build a community from the ground up. Join us for snacks, drinks, top notch education and strategic networking!
Our Speakers:

Shawn is a Technology Entrepreneur having done his first startup in High School and exiting 3 years later. He then worked in Enterprise IT for over 20 years before chucking it all in to launch TechMeetups. TechMeetups started by launching The London Silicon Roundabout Group in Dec 2010 which grew close to 3000 members in 20 months. TechMeetups is now a global tech community across 20 cities with over 6000 members planning to do over 200 events in 2013!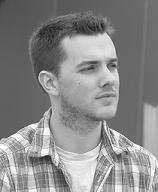 Richard Millington is the founder and managing director of FeverBee Limited, a community consultancy dedicated to improving how organizations develop communities. He is also the founder of The Pillar Summit, the world's first and most comprehensive course in Professional Community Management.
Richard has worked on dozens of successful community projects, and his client list is one of the most impressive in the industry. Clients include The United Nations, Oracle, The Global Fund, BAE Systems, AMD, OECD, The RSPCA, Future Publishing, The British Medical Journal, EMC and a variety of youth and entertainment brands.
Richard's blog, www.feverbee.com, is widely cited for introducing best practices in developing communities. Richard is the author of Buzzing Communities: How To Build Bigger, Better, And More Active Online Communities.
About Techmeetups:
TechMeetups has been setup to create a global network of Tech communities from San Francisco to Sydney. We believe that Tech communities are isolated and great things can be achieved if we connect within our cities and outside our borders. Our goal is to create a global Tech cluster of over 50 inter-connected Tech communities by 2013.
Membership to our communities is free and anyone thinking about doing their own Startup and wanting to bounce ideas off each other, meet potential partners or investors in their city or even connect with like minded individuals in other parts of the world are welcome to join our groups! TechMeetups is all about YOU so come along, join us and lets connect to form a truly global tech community!