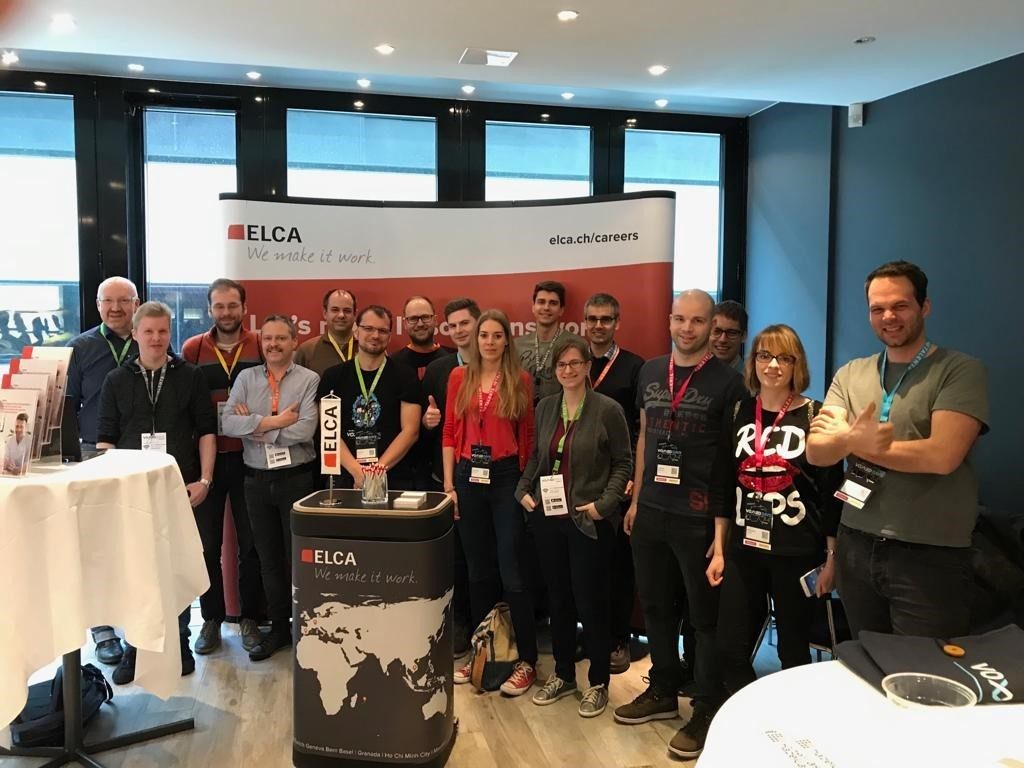 This can be the opportunity that you are waiting for. If you want to be a part of an ambitious team that is looking forward to changing Switzerland into a truly digital society, or you want to leverage your educational background, apply your infinite curiosity, and your out-of-the-box thinking, then Elca can be the right choice for you. Check them out at our Zurich Tech Job Fair this autumn (9th of October, 2019), and join a pioneer! Join ELCA! Don't forget to grab your FREE ticket here.
The team awaits to provide you with the best job opportunities for working in Switzerland. They're for you if you're willing to meet their high personal and technical standards.
With more than 1000 specialists and 152 million turnovers, ELCA ranks at the top of Netzwoche Digital Ranking 2019 as Switzerland's largest agencies and digital service providers. Elca is known for supporting digital transformations in Switzerland by offering tailor-made and standardized solutions.
ELCA builds more than 50 years of success in IT business consulting, software engineering, systems integration, and application management. ELCA helps you to envision your future business, engage with your customers, optimize your operational efficiency, and secure and transform your IT infrastructure.
In the digital age, the big challenge is to combine innovation, agility, and time-to-market at a fixed-price, at high quality, high performance and ensuring security. With a team of highly competitive and technically sophisticated professionals, Elca is developing and implementing effective solutions at the interface of business and technology. They have provided IT and digital solutions delivering a sustainable positive impact to more than 1,000 customers over the last decade.
In addition, the company offers a wide range of benefits to its employees that include:
Monthly contribution for mobile phone or business handy
½ tax abonnement for public transportation
Flexible working hours
Central locations and good public transportation possibilities
3 pension models to choose from
Non-work and work accident insurance covered by Elca and private accident insurance
Illness coverage for 100% up to 730 days
Accident coverage for 90% up to 730 days
Very interesting projects and the possibility to see other areas
80-100% workload possible
Travelling for the company always in the first-class train
Gender neutral working environment
ELCA is looking for talented individuals, and it can be your chance to land your dream job. So, get your CV and ticket ready to meet them at our Zurich Tech Job Fair.
Do not forget to follow them on Facebook, Twitter, and LinkedIn for more updates.