THANK YOU SO MUCH
For being part of this magnificent 2019!
Thanks to all our community members, we will continue to support the community of professionals in the world of technology with more and better events in 2020 around Europe. Do not miss any of them and check the benefits that our partners brought to you below!
See you next year.
Check out our upcoming events in 2020 because we never stop.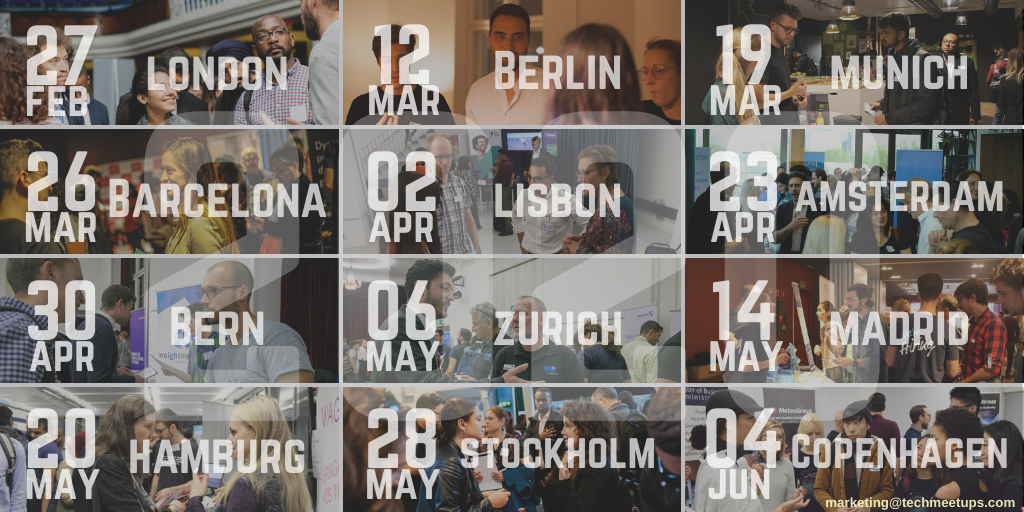 Take a break from tech in Winter or Summer with this offers – Check it here.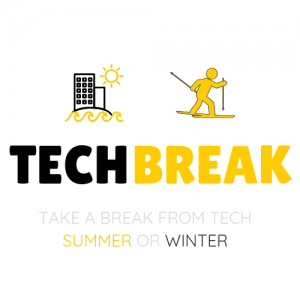 Wild Code School and Tech Meetups support 2 women to join the Web Development course at the Madrid Campus starting January 13. The first 5 women who successfully complete the application process will obtain a 100% scholarship to join the course. Sign up here.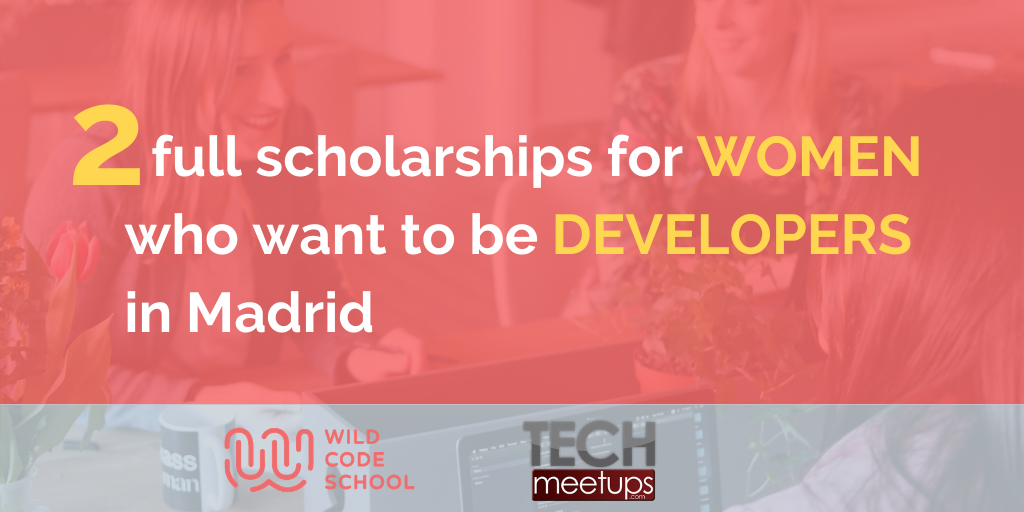 TECHMEETUPS PREMIUM MEMBERSHIP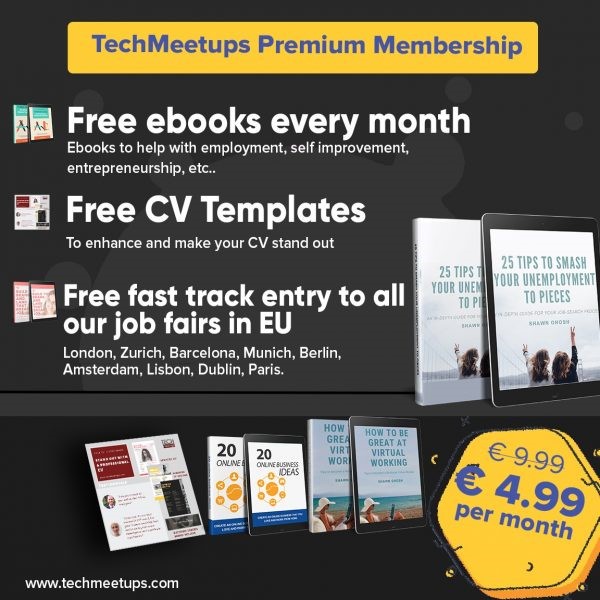 Have access to premium ebooks, job fair entry and videos on new and emerging tech with a TechMeetups – the modern solution to today's job seekers.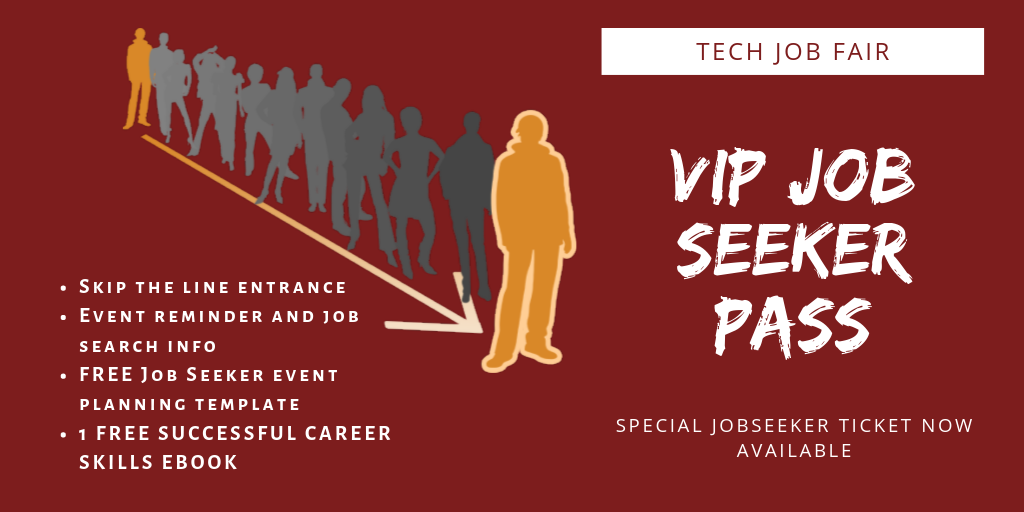 Purchase your VIP Ticket here.
Expert coaches work with you to help you master React without having to cut into valuable work-days.
Have a 5% off discount with our voucher code "TechMeetups" for Part-time courses and Bootcamps.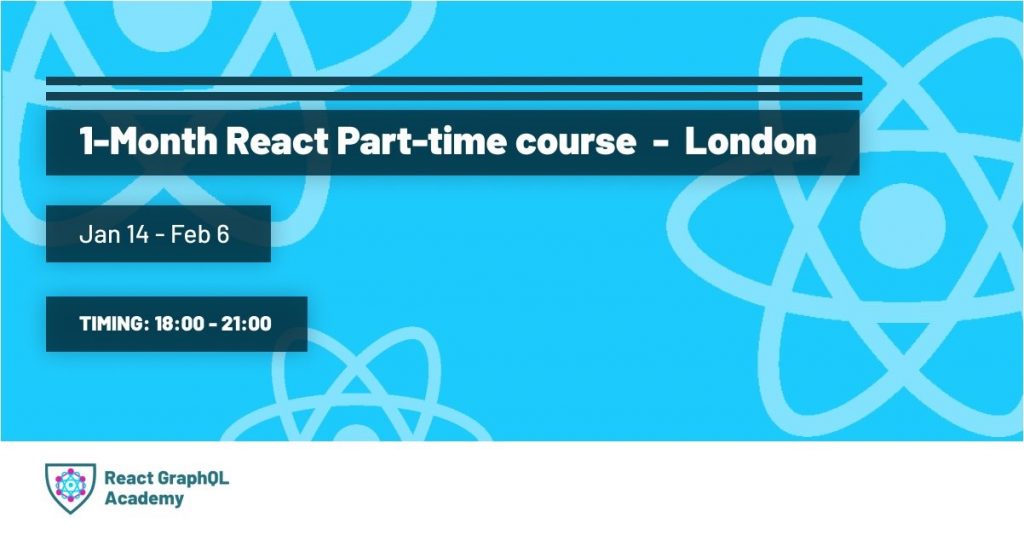 Special offer for Techmeetup readers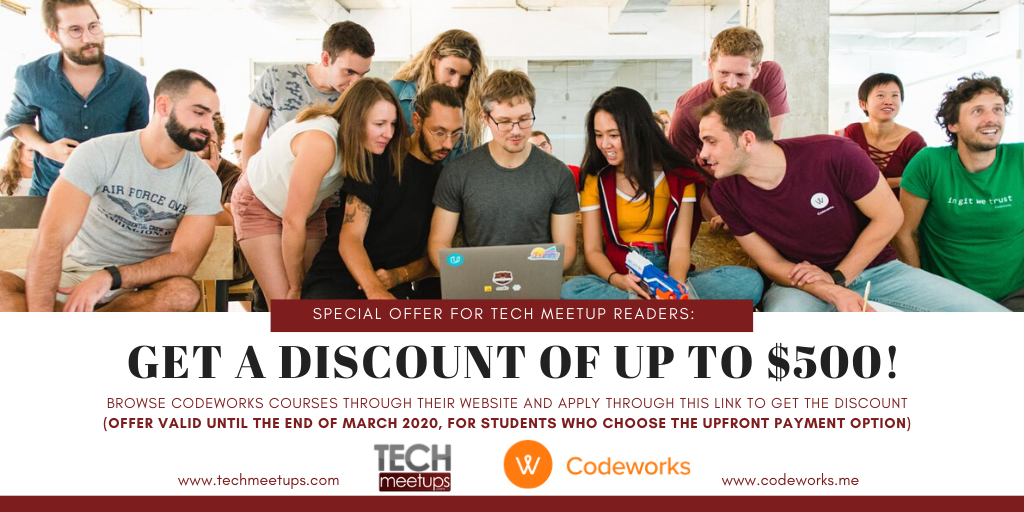 Get a discount of up to $500!
Browse Codeworks courses through their website and apply through this link to get the discount. (offer valid until the end of March 2020, for students who choose the upfront payment option)