[vc_row][vc_column][vc_column_text]Hello,
Check out our latest find:
"Do you take your online privacy seriously? Most people don't. They have an ideal scenario of just how private their online activities should be, but they rarely do anything to actually achieve it."
It comes from this article. How important do you think online security is? Do you think these steps are enough to secure you online?
Best regards,
Silvi[/vc_column_text][vc_row_inner][vc_column_inner width="1/2″][vc_column_text]CATCH UP WITH OUR SHOP
Gaming Mouse For Even Better Gaming Experience
Bluetooth Earphones Save Time and be More Productive
Zomea Wireless Bluetooth Earphones With Mic Making You Move Limitless

CAREER ADVICE FROM TECH STARTUP JOBS
Winning a job interview: How to's
How to Find Networking Events Worth Going To
How to Answer the Tough Question: What are Your Salary Requirements?
STAY UP TO DATE WITH TOP NEWS
New Android Apps Come to the Aid of Hearing-Impaired
Google's New Extension Tells You if Your Passwords Have Been Compromised
Facebook Messenger Finally Gets an 'Unsend' Feature[/vc_column_text][/vc_column_inner][vc_column_inner width="1/2″][vc_column_text]WORK ON YOUR ENTREPRENEURIAL SIDE
How Small Businesses Are Finding Ways to Advertise Beyond Facebook and Instagram
What Business Owners Need to Succeed, According to a New Study
The Real Benefits of Having a Business Blog
GET BETTER AT YOUR JOB
5 Situations Where You Shouldn't Feel Guilty About Wasting Time
Why Upgrading Skills Every Five Years Should Be Mandatory Requirement
This 1 Trick Helped Me Find My Wasted Hour Each Day
BOOK OF THE MONTH
Coming from the famous Peter Thiel, the Zero to One book on startup delivers some down-to-earth practises of creating your own business. If all you can think about in 2019 is your startup, Zero to One is your must read in January.[/vc_column_text][/vc_column_inner][/vc_row_inner][vc_row_inner][vc_column_inner][vc_column_text]
CHECK OUT THESE EVENTS COMING UP
[/vc_column_text][vc_single_image image="75390″ img_size="full"][vc_column_text]Whether you are looking for a job or recruiting, be part of Tech Job Fairs by Techmeetups.com in London, Dublin, Barcelona, Zurich, Amsterdam, Berlin, Munich, Stuttgart, Frankfurt, Lisbon and NYC![/vc_column_text][/vc_column_inner][/vc_row_inner][vc_row_inner][vc_column_inner width="1/2″][vc_column_text]
London:
FREE 'Powerful Ways to Market Your Business Online' Event 2019 – 12th February
FREE Digital Marketing Masterclass: The 7 Step Marketing Plan – 13th February
London Tech Job Fair 2019 – 28th February 2019
Barcelona:
Barcelona Digital Enterprise Festival – 12th February
The farce of startups: 5 myths of the entrepreneur – 13th February
Barcelona Tech Job Fair 2019 – 4th April 2019
Zurich:
How to make money online blogging – 11th February
One-to-One MBA Event in Zurich – 11th February
Zurich Tech Job Fair 2019 – 16th May 2019
Munich:
How to make money online blogging – 11th February
Free SEO Workshop in Augsburg: SEO as a business model – 13th February
Munich Tech Job Fair 2019 – 14th March 2019
Dublin:
Grow Remote Dublin Launch – 13th February
Agri Careers Expo – 14th February
Dublin Tech Job Fair 2019 – 21st March 2019
Berlin:
How to grow your mobile app and game. ASO, user retention, app promotion – 13th February
UX Testing at the Startup Incubator Berlin in February 2019 – 14th February
Berlin Tech Job Fair 2019 – 28th March 2019[/vc_column_text][/vc_column_inner][vc_column_inner width="1/2″][vc_column_text]
Amsterdam:
Security Awareness NL Seminar: Is measuring also known? – 12th February
Masterclass: 'My client is bankrupt, what now?' – 14th February
Amsterdam Tech Job Fair – 29th November
Lisbon:
Learn to communicate in public – 12th February
Taguspark Toastmasters Club – Communication and Leadership Training Sessions – 13th February
Lisbon Tech Job Fair Spring 2019 – 30th of May 2019
Frankfurt:
AMBIENTE 2019 K Startup Pavilion Network Party – 11th February
AVOID TERMINATION WITH COURAGE AND SENSE – free WORKSHOP – 11th February
Frankfurt Tech Job Fair Spring 2019 – 16th May 2019
New York:
NY Enterprise Technology Meetup – 13th February
International Entrepreneurs and Business Professionals Networking – 13th February
New York Tech Job Fair 2019 – 6th June 2019
Stuttgart:
STELL MICH-A Speed Recruiting: Jobs in top advertising or PR agencies – 13th February
How to realize your dream life with +4.500 € per month! – 15th February
Stuttgart Tech Job Fair 2019 – 23rd May 2019
If you have a free event and would like to promote it to the community let us know![/vc_column_text][/vc_column_inner][/vc_row_inner][vc_row_inner][vc_column_inner][vc_column_text]
BECOME A VOLUNTEER IN OUR EVENTS
[/vc_column_text][vc_single_image source="external_link" alignment="center" custom_src="https://lh3.googleusercontent.com/-n-9jEtEw8PODO79OtjLEKh-pPASjcbwPupIzuP-cLY8AJvho6VjX27FLmqF38VJTeCh-EOOEvdxwotrjxnmmKReGk6MwRDWLJdAC7JsyKQX3WqUx08Awj9pNGtSDkf59A"][vc_column_text]Please contact [email protected][/vc_column_text][/vc_column_inner][/vc_row_inner][vc_row_inner][vc_column_inner][vc_column_text]
BROWSE HOTTEST JOBS IN TECH STARTUPS
[/vc_column_text][/vc_column_inner][/vc_row_inner][vc_row_inner][vc_column_inner width="1/2″][vc_column_text]London
Barcelona
Zurich
Munich
[/vc_column_text][/vc_column_inner][vc_column_inner width="1/2″][vc_column_text]Dublin
Berlin:
Amsterdam
Anywhere:
[/vc_column_text][/vc_column_inner][/vc_row_inner][vc_row_inner][vc_column_inner][vc_column_text]More jobs and career opportunities on from our clients on Tech Startup Jobs![/vc_column_text][/vc_column_inner][/vc_row_inner][vc_row_inner][vc_column_inner][vc_column_text]LEARN MORE ABOUT EMPLOYERS LOOKING FOR YOU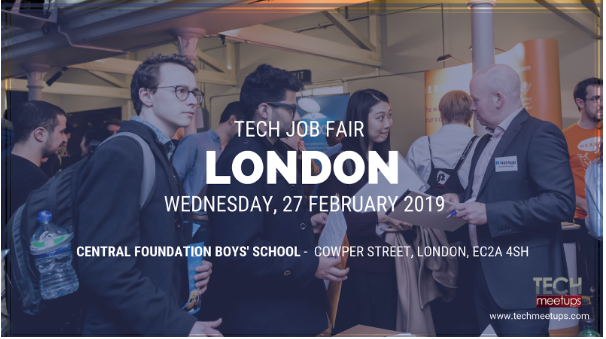 JOIN LONDON TECH JOB FAIR 2019 HERE:
JOIN BARCELONA TECH JOB FAIR 2019 HERE: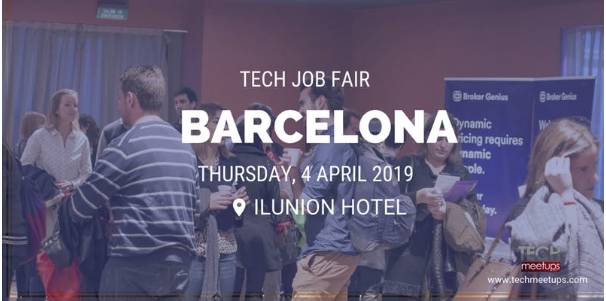 Partners:
Barcelona Graduate School of Economics
Barcelona Metropolitan
JOIN ZURICH TECH JOB FAIR 2019 HERE: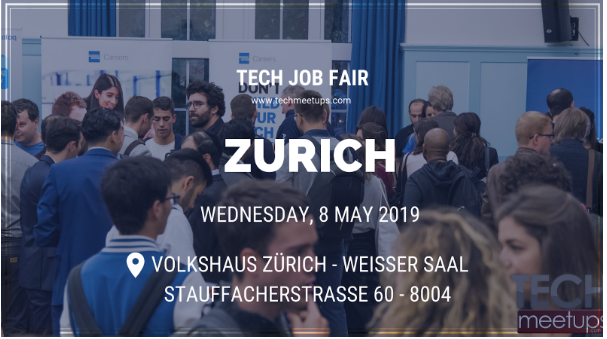 JOIN MUNICH TECH JOB FAIR 2019 HERE: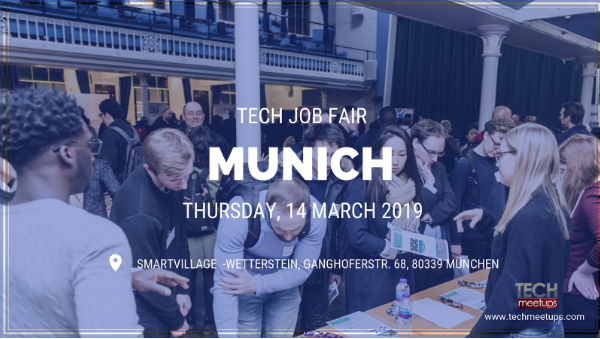 Partner:
JOIN MUNICH TECH JOB FAIR 2019 HERE: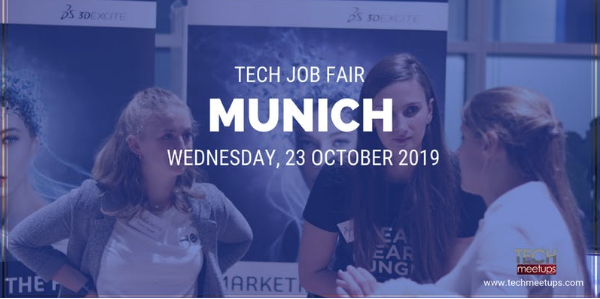 Partner:
JOIN DUBLIN TECH JOB FAIR 2019 HERE: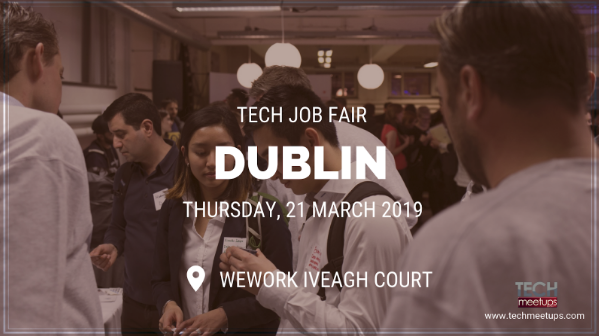 Partners:
JOIN BERLIN TECH JOB FAIR 2019 HERE:

JOIN BERLIN TECH JOB FAIR 2019 HERE: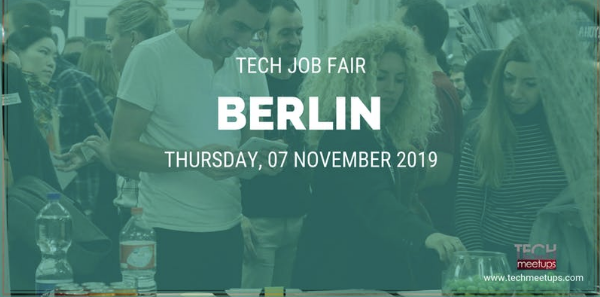 JOIN AMSTERDAM 2019 HERE: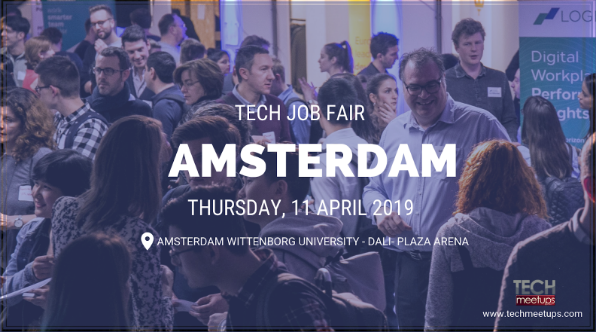 JOIN NEW YORK TECH JOB FAIR 2019 HERE: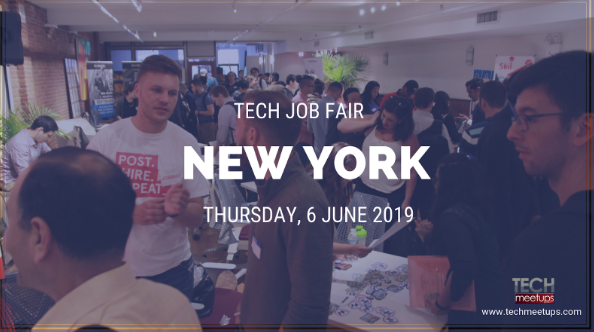 JOIN STUTTGART TECH JOB FAIR 2019 HERE: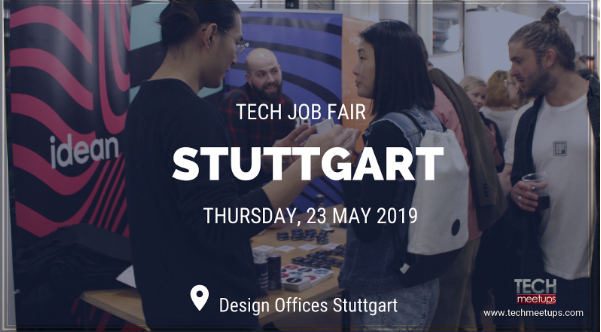 JOIN LISBON TECH JOB FAIR 2019 HERE: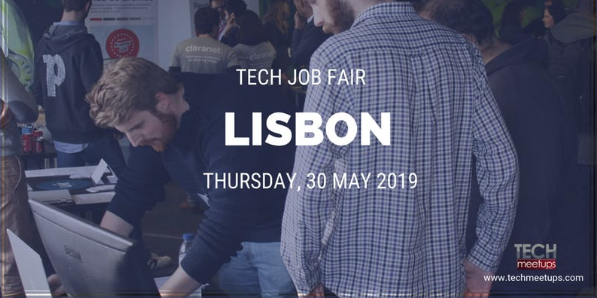 JOIN FRANKFURT TECH JOB FAIR 2019 HERE: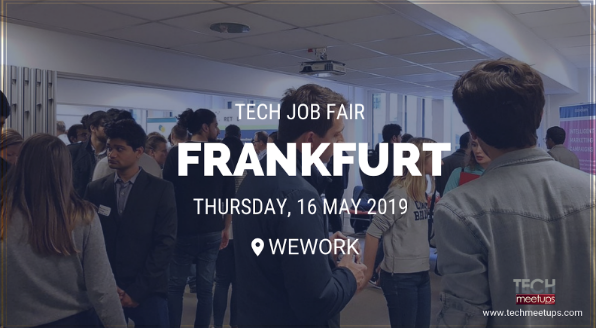 Partners:
Follow us on Social Media
TechMeetups Facebook | Twitter | Instagram
Tech Startup Jobs Facebook | Twitter
[/vc_column_text][/vc_column_inner][/vc_row_inner][/vc_column][/vc_row]