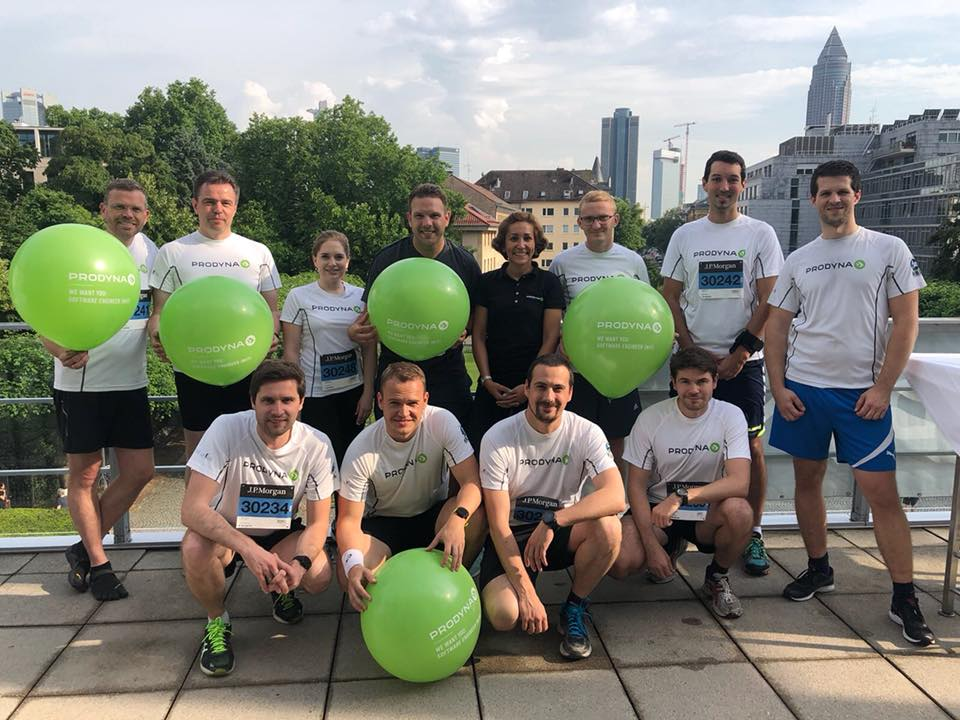 One of the best ways to make an impact on a potential employer is to know as much as possible about their company. As London Tech Job Fair Autumn is not so far this is your chance to get to know PRODYNA a great company that will be joining us to find the tech talent they need.
The name PRODYNA stands for professional and dynamic. Spread over nine countries, sixteen office locations and even more project locations, the company's employees work in numerous customer projects. Despite different cultures and languages, they have a common vision: Bringing the customer's projects to success and developing user-friendly software.
Thinking in new ways is the team's passion. The goal of providing the optimum solution for every customer is their challenge, which they are always happy to face. The fact that every project is different characterizes and allows them to make new experiences again and again.
Since the technological environment is characterized by strong transformation processes and further development, the company puts a strong emphasis on intensive internal communication and short communication channels.
For PRODYNA, it is extremely important to build long term relationships with its customers through structured projects based on the application of procedure models, the compliance with quality standards and the high demands for documentation and concepts. High investments in staff training permit a professional and positive behaviour of their employees when dealing with customers and colleagues. The PRODYNA Academy likewise, ensures opportunities for the development of the team in the area of Java Enterprise technologies.
Working with PRODYNA is like working with good friends. The corporate culture is based on community spirit, passion and joy in what they do. They expect a lot from their employees – high-quality software, professional appearance, dedication and ideas. An environment in which everyone feels comfortable is the best way to reach it. For this reason, their social benefits are multifaceted, so that everyone can feel comfortable and can grow together to be successful.
Here are some of the benefits PRODYNA offers as an employer:
Onboarding at the headquarter with training, tech talks and networking events (full paid)
Full days paid for certifications & training through PRODYNA Academy as well as competitive salary & 25 days plus bank holidays paid
Attractive pension scheme
Great location in central London with easy access to buses, tubes, restaurants and pubs
Teamwork and fun at work with a pleasant working atmosphere and a real team spirit fostered by various events like marathons, tech hackathon and many more.
At PRODYNA, they are looking for passionate developers. Having several years of experience in software architecture and technical management of project teams would be a good match for PRODYNA. Additionally, a potential employee needs to have fluent knowledge in English as well as excellent communication skills.
If you can work well in cross-functional teams, and you are an excellent analytical problem solver, you are a perfect fit for PRODYNA. So don't hesitate to join us at London Tech Job Fair. Tech Startup Jobs blog can be a great help while getting ready to meet your potential employees.
You can also learn more about the team if you visit their website, Facebook, Linkedin and Twitter!