How are ready are you for the Munich Tech Job Fair on the 25th of October? You better get ready, because it's happening soon and today we're coming to you with a list of all these companies that are joining us in search of new employees. Have a look below and see if your future employer is among them!.

ProSiebenSat.1 is one of Germany's leading media companies. They need little introduction but we assure you – nothing but an awesome career with numerous job perks await you there. Join their team this autumn!
Another company joining us for Munich Tech Job Fair is Wirecard which specialises in digitalisation of payment. They're after innovation and chasing ambitious goals, so if you think you're like them – make sure to stop by their stand during the event.

Mimecast prides themselves on their solution to make all emails safer and your mailbox – a better place. Help them develop their product further – they're in need of people who don't fear challenge and always stay on their toes.
Fineway mixes data with travel and that's one really amazing connection. If you both love data and travelling, joining their fast-paced and challenge-seeking team might be just the thing you should do this autumn.
American Express joins us for Munich as their event that they're keeping us company at. Join their global brand for a global career at the industry leader. It's where all the opportunities start for you.
3DExcite artfully leverages the product, technology & the end-consumer for the maximum success. They're in need of people who, just like them, want to grow and develop on numerous levels. Munich Tech Job Fair is where you can meet them!
When it comes to delivering IT and digital consulting services, Stryber walks an additional mile to make their customers happy. See how they do it – you can chat them up at the event and ask about who they're looking for.
Reply specializes in the development and implementation of solutions based on new communication channels and digital media. They join us in Munich because they know it's where the right talent is waiting to join their team. Talk to them, you and them might just get along!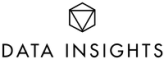 Data Insights is an IT consulting company that focusses on providing a tangible value for its clients through data by implementing a holistic consulting approach. If you think what they do is something you would excel at – make sure to locate their stand at the event and ask about their job openings.

Proglove designs their industrial wearable products to ensure their clients' success. If the strict tech is your thing, you should definitely approach their team at the Munich event and ask what kind of employees they're searching for.

Userlane delivers software that helps people get a better understanding of the software their using. If you think guidance is important in every aspect of our lives, you can help them develop their product further. Ask them all you want to know at Munich Tech Job Fair!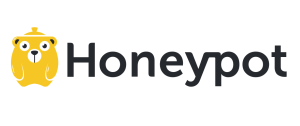 It's not the first time Honeypot joins us for our Tech Job Fairs – and we're always happy to have them with us. Join their team in Munich as well and see what awesome career opportunities they open up for you

NDGIT – Next Digital Banking – provide their clients with the first API platform for banking and insurance. If you're all about fintech and innovation, working for their quickly growing company may be just your dream come true. See for yourself!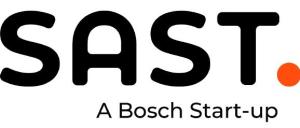 SAST is designing a global ecosystem for security camera applications. They're looking for innovatively-thinking and ambitious people who aren't afraid of the challenge. If you think you can offer them something they're lacking, talk to them at the fair.
The three companies of the PIXEL Group have specialized in specialist fields and are among the best in their field. You can now become a part of this powerful trio and start a career that will be more engaging than anything you've ever done before.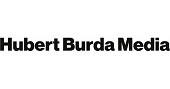 Burda media group joins us for Munich Tech Job Fair as they seek new employees that will add further value to their existing team. The journalistic content is their foundation – what else can you offer?
Talentese helps people find the right workplace. If you too believe it's important whether you're happy with your work, this is the right team for you. Show them what you've got and you may end up as one of their teammates!
Your perfect dream job is out there, you only need to reach out to the right people. Find them at Munich Tech Job Fair to connect with all those employers! Your free event ticket can still be booked.