Who are the creators of your brand? What do they do in life, what are they passionate about?
Within the tech team, we have a very diverse range of personalities and professional backgrounds. We have those individuals who have studied computer science and always knew it was a passion and career path for them and then those who have found their passion later in life and made a career change. We also have people from all around the globe, from the USA to Wales, who have all added their own uniqueness to our tech team.
We like to play sport together; we have various team socials & always enjoy a beer or two after work. We are passionate about constantly challenging ourselves and the status quo, this is how we are creating the hospitality system of the future.
To get to know some of the team members, click on one of the stories below: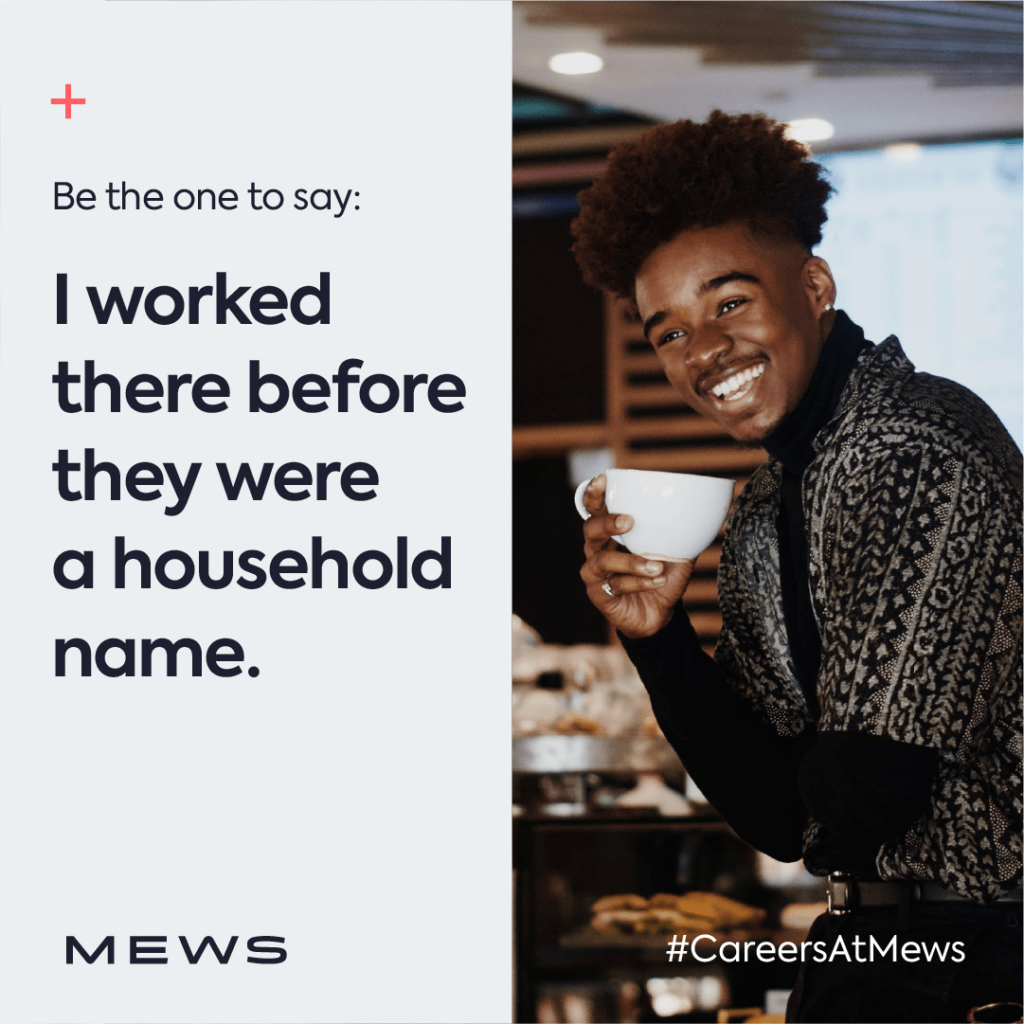 What's the story behind the creation of your company? What inspired you to start your business?
Mews started as an idea. As a solution to a problem. A desire to make something better. As with all the very best solutions, it came from a very real pain-point: how to make the check-in experience better in The Emblem Hotel that founder Richard Valtr was designing in Prague. Several meetings with Oracle later, Richard knew he could transform the software systems hotels depended on.
Enter Honza Široký, the programming genius behind the app that is now Mews. And Matt Welle, the hotelier and CEO that, with Richard, has driven the company from its founding and the first property in 2012 to powering well over 2,000 properties globally (in over 63 countries to be precise). This is what disruption looks like. Solving a problem. Improving the guest experience. Dethroning an incumbent. Transforming an industry.
What's your current view on the market you work in? What makes you feel like your brand stands out?
Mews is a system made by hoteliers, for hoteliers. Our mission is and has always been about the guest. The guest experience is at the core of our solution, to make sure we give our clients the best possible tools to create remarkable experiences for their guests.
We want to build world-class systems and applications, no matter the industry. We want to become one of the renowned companies like Netflix, Uber, Twitter or StackOverflow when it comes to quality, architecture, performance, processes, user experience etc. The hospitality industry is the context for us where we are able to try and achieve technical excellence. And it's the context where we try enabling great service from the product perspective which is our company vision.
What we care about is contributing to and building something that other developers can look up to and say: "Wow, they're really professional, we should do it like them". In the longer run, that means we want to be thought leaders in several directions of software development. And it also requires everybody to constantly keep learning and pushing the technical and product boundaries.
What's the thing that you appreciate/value/cherish more about what you do as a brand?
We're making people's lives better and overhauling an industry whilst retaining all the wonderful things that make hospitality remarkable. We strive for technical excellence; and with every code review, every sprint, every release takes us a step closer to realising our ambition of changing the world of hospitality.
Do you have a special story of something unique you did for a client? Something unusual you did as a team, something memorable you'd like to share?
Everything Mews does is about being different, special, and bespoke. There is not one scenario that comes to mind, because innovation & uniqueness is the DNA of our company. We value our clients and their individuality; therefore, we approach each one with a fresh palate and help provide them with a service that is exclusive to them. Ultimately, our mission is to develop transformational solutions for brands, and remarkable experiences for their guests, whoever they are.
What's your company culture like? What is that you want to represent?
At Mews, we nurture a culture that unlocks the potential of our people, where each and every one of us has the opportunity to make an impact. We live by our 5 core company values:
Ambitious
Curious
Human
Open
Resilient
A word of advice from Mewser James Blandford: "For prospective Mewsers, I'd say – it's even better than you think, so go for it! And for people just starting their journey at Mews, I would say really lean into the information and values, be open, be enthusiastic, get stuck into the Slack channels, share, and grab the opportunity with both hands."
For direct insight into our core Tech principles, take a look at the following article.
What is your team like? How do you work?
Mews is a place where you know where you are now and where you'll be in a couple of years. Yeah, it may sound like a cliché but we're serious about it, we even open-sourced our organizational framework on GitHub.
When it comes to the teams, we work in smaller cross-functional product teams which are supported by separate platform teams. In line with pragmatism, we picked the best things from all the methodologies to form something which is more than a Scrum. Oh, and product and technology roadmaps come in really handy.
What kind of people are you looking for? Who's the best match for your team?
We are looking for senior and self-sufficient engineers. What do we mean by that?
You have mastered your craft over the last couple of years building applications and websites. But the fact you are senior doesn't stop you from constantly wanting to know and learn more. You challenge yourself and you challenge the state-of-the-art. We're looking for both engineering managers to lead teams as well as individual contributors at the top of their game.
Mews encourage every individual to bring our 5 core values to life through their contributions. We are always on the lookout for innovative and tenacious talent who have a thirst for knowledge.
If you have an innately curious nature and are always looking to learn and evolve, Mews could be the perfect environment for you to thrive in!
What benefits and perks do you offer your employees? What's the biggest plus of working for you?
Talent attracts talent and really. When you think about who you want to work with (and spend one-third of your day with), you want to work with great people, right? This goes for personality, but of course for each individual's skill and knowledge set as well. Nobody quoted Steve Jobs before, right? Well, he said some good stuff, so we will: "It doesn't make sense to hire smart people and tell them what to do; we hire smart people so they can tell us what to do."
But don't worry, there are also the classic benefits you know from other companies but the two we enjoy the most are the unlimited holiday and company equity.
Did you know Mews was voted the Best Place to Work in Hotel Tech in 2021? You do now! Most of that is down to our inspiring team, but part of it is because of some pretty amazing perks. As well as awesome colleagues and stimulating work, as a full-time Mewser, you'll be entitled to a range of benefits that can be found within all our open roles.
When asking Tech Community Manager Jan Meissner what the biggest plus about working for Mews was, his answer wasn't 'The Unlimited Holiday' or 'My monthly allowance via the Ben Platform' (although those things help 😉). His answer was 'The ambition of every individual within the company to constantly learn and knowledge share.
What are your goals and plans for the future? What's your biggest ambition?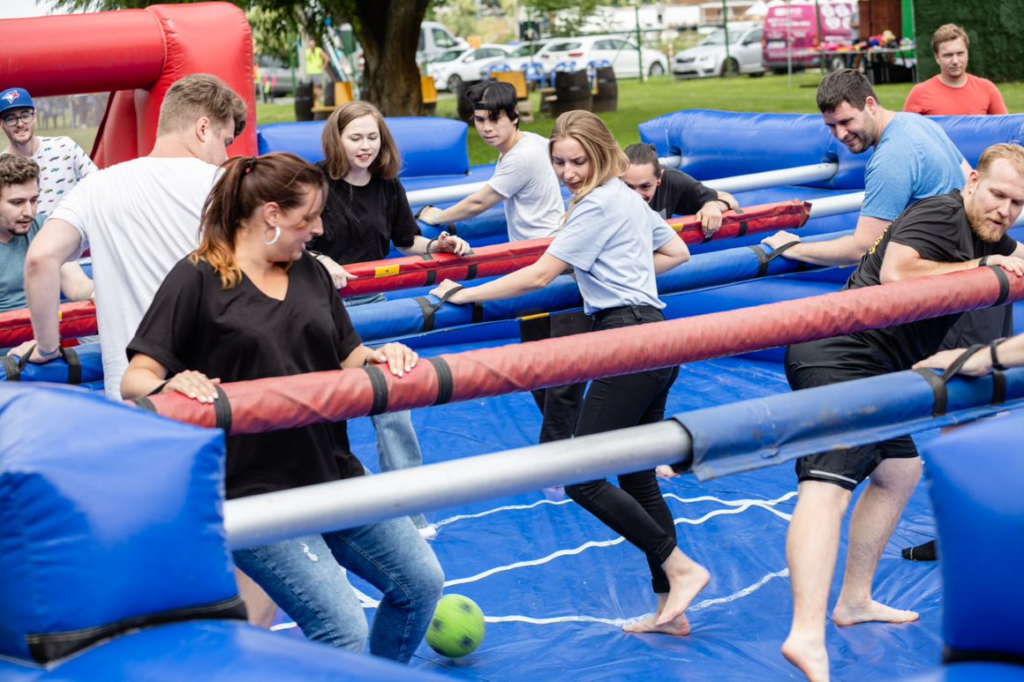 Reaching unicorn status.
Winning Enterprise.
Growing Beyond Hospitality.

However, from a technical point of view, it's very simple. We want to achieve technical excellence. Quite a bold goal, right? But we like to learn from the best and one day, not far from today, we want others to be learning from us.