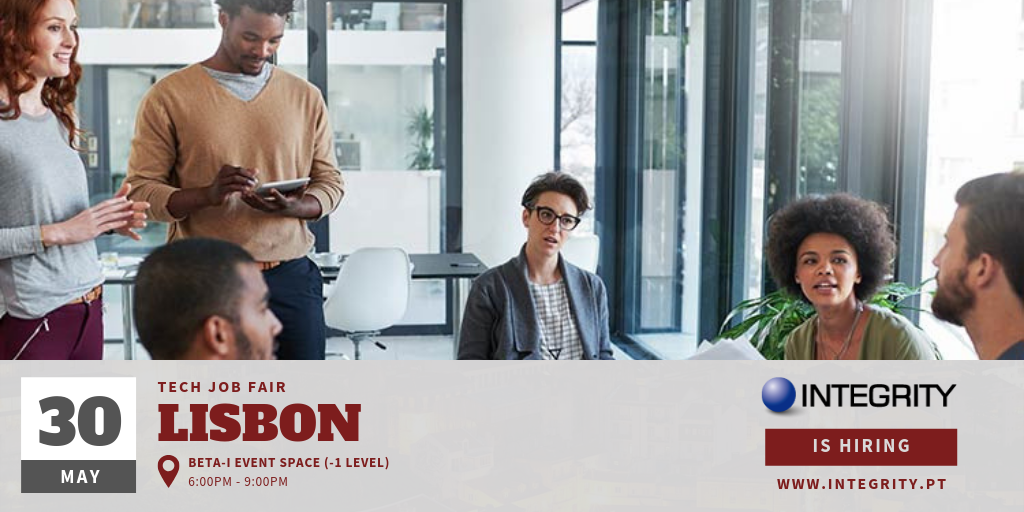 INTEGRITY has gained their client's trust through their outstanding CyberSecurity specialisation. They are also one of the most certified companies, achieving the goal of combining both Information Security and Information Technology targets.
Integrity will be joining us in our upcoming Lisbon Tech Job Fair this Thursday (30th of May, 2019). If you want to become a part of their team, be sure to join us.
Find out more about them by reading the exclusive Q&A below.
To join us, you can still get your free ticket here.
What's the story behind the creation of your company?
Integrity, a specialist in Information Security, was founded in 2009 following the idea and ambition of four friends who had been working together for almost 10 years. Their idea was to create a company specialized in Cybersecurity with innovative offers, an international market where you could feel fulfilled, working together in a relaxed, stimulating and fun environment. And over 10 years, Integrity has now innovative services and solutions such as KEEP-IT-SECURE-24 and Integrity GRC positioning itself flexibly and efficiently in the marketplace by delivering excellence projects.
Currently, with offices in Portugal, the United Kingdom and Spain, the client portfolio exceeds 16 countries and covers the most diverse sectors of activity.
In addition to being ISO 9001 and ISO 27001 certified, Integrity is also the only Portuguese company accredited by CREST due to its Pen-Testing services.
What's your company culture like?
Integrity's employees are driven by a passion for information security and always seek to know more, combining knowledge and evolution. In order to value these characteristics of our employees to the informal culture and proximity of the company, there is a constant commitment in training and certification of the same, allowing them to continue their professional development and at a personal level, while adding value to the quality of service to the customer.
Integrity presents a strong organizational culture, based on collaboration, sharing, flexibility, integrity and low ego. It is a very dynamic company, distinguished by creativity and innovation, which aims to follow evolution and modernization through change, without ever losing its referential. It is normal in everyday life to see collaborators engaged in their work, or in working groups to discuss approaches, ideas, or simply to relax in a friendly game of Ping-Pong or foosball.
What is your team like? How do you work?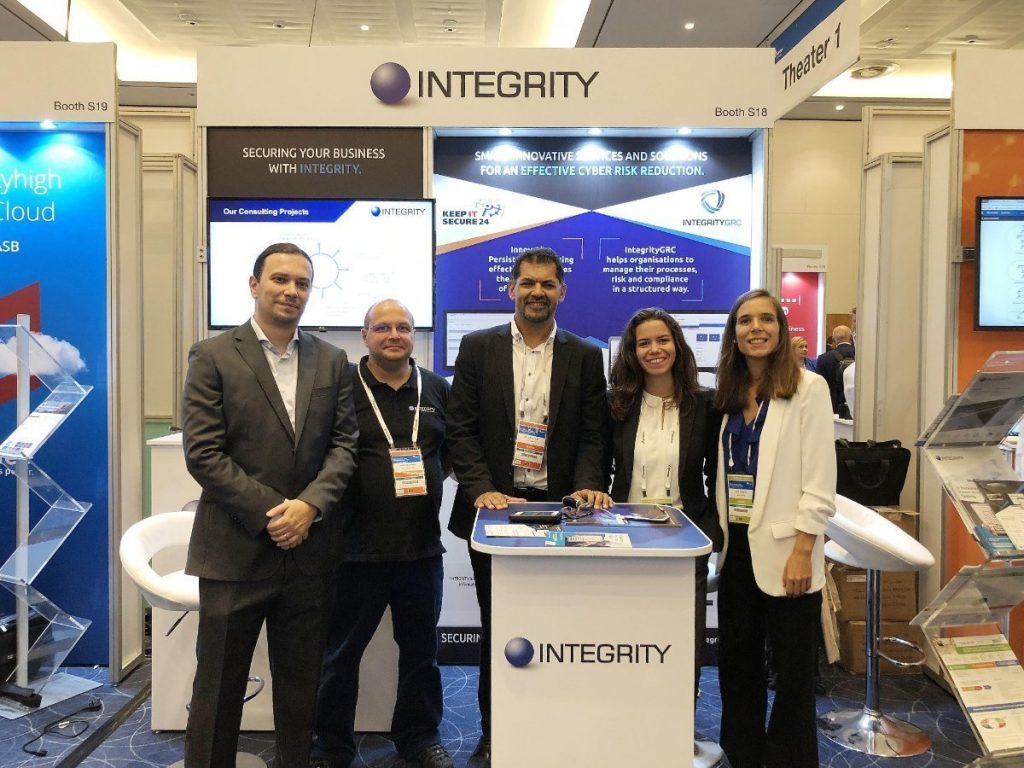 Integrity is made up of a group of professionals with a young, intellectually ambitious spirit who combine high experience with relevant international certifications in each of their sectors. At Integrity, we privilege knowledge sharing, good environment and a healthy spirit of competition so that afterwards we can achieve maximum performance in what we know how to do well. We value organizational well-being and the satisfaction of our employees, so the practices and dynamics that foster good team spirit are constant.
What kind of people are you looking for? Who's the best match for your team?
We are looking for people who are passionate about information security, who are interested in collaborating in a dynamic and relaxed company, never blurring the ultimate goal of presenting our service with the highest quality. The interest in constant professional evolution and challenge is also a determining factor to be part of the Integrity family.
To know more information about the opportunities we have open, just go to our website https://www.integrity.pt and search in Careers.
What benefits and perks do you offer your employees?
Integrity offers the possibility of integration into a company in fast and sustained growth, with collaboration in an environment of high technical culture and, simultaneously, informal and relaxed. The dynamic constants also foster the familiar environment lived in the company.
We must not forget Integrity's great investment in the promotion and monitoring of talent, as well as the commitment to the development of our employees. Benefits such as remote work, flexible hours and integration into an intellectually challenging culture are part of our DNA.
At Integrity, we provide the opportunity for our employers to polish their skills. Integrity comes with a massive list of advantages for its workers to make them attain a lifetime experience. A fine working ambience, distribution of knowledge among workers and an upright competition will help you seek innumerable benefits for your career.
Be sure not to miss the opportunity to meet Integrity's recruitment team in our upcoming  Lisbon Tech Job Fair this Thursday, 30th of May, 2019. If you haven't prepared your CV yet, let our CV writer help you create a professionally-designed one. This helps you capture the interest of your potential employer, and increases your chances of getting hired. Get it done here.
Don't forget to get your ticket here. We are so excited to meet you.
Lastly, follow Integrity on LinkedIn to get the latest updates about them.
See you in Lisbon!