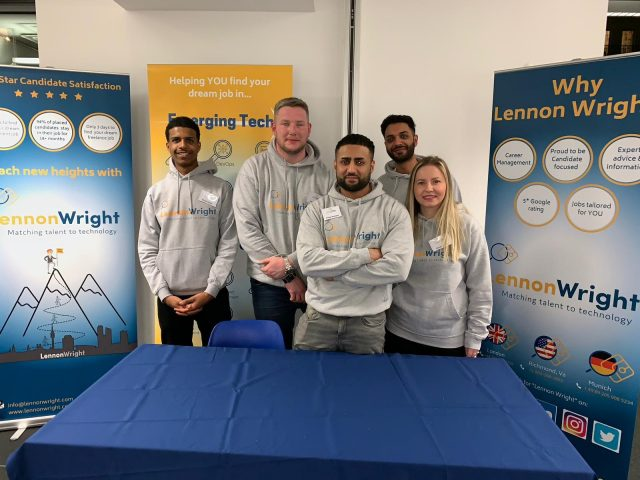 Lennon Wright is the premier Tech Talent Recruiter in Germany, whose candidate-centred focus has been changing the lives of Technology professionals for the better since 2015. We are honoured to and are happy to announce that Lennon Wright is going to be part of our two main Job Fairs in Germany –  the Berlin Tech Job Fair 2019 and the Munich Tech Job Fair 2019. Help yourself to a ticket, you don't want to miss out on this career-changing opportunity. You can grab your tickets here!
Lennon Wright's team of Talent Experts will be at both events to share their hottest jobs across Germany. The future of Technology job-searching belongs to the candidate and Lennon Wright wants to help you find your dream job.
Find out more about Lennon Wright in the brief overview below.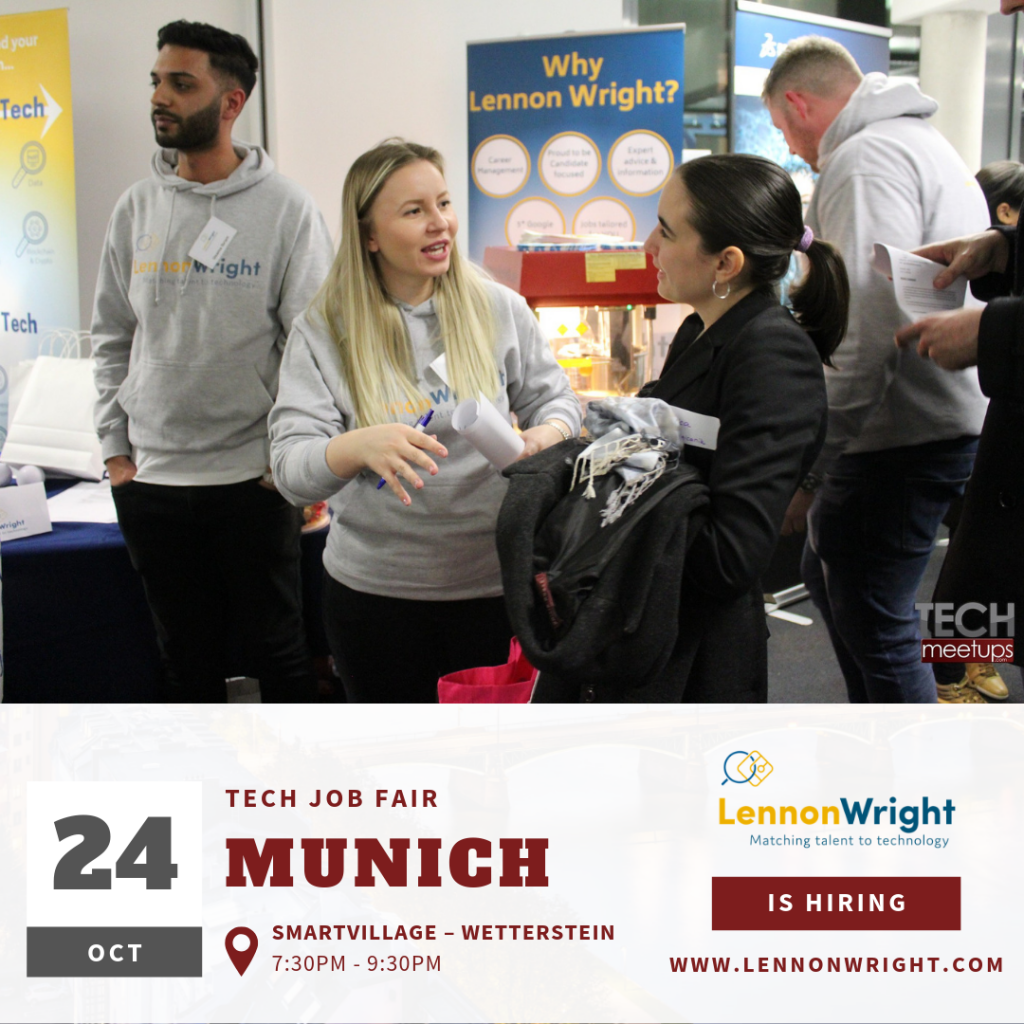 What is the foundation of Lennon Wright and the passion behind it?
Lennon Wright's EU operation was founded by Tech and Germany enthusiast John Lennon. John's goal is to give control back to the candidate when searching for a job. Many candidates feel isolated or let down by the current state of recruitment – no feedback, slow feedback or just treated poorly by both clients and recruiters. John wants Lennon Wright to support Tech Talent from the dev room to the interview room! Chances are that you are passionate about technology and would rather do what you love for the rest of your life within a company and environment that you cherish and cherishes you!. John has lived in both Munich and Vienna and is a passionate fan of Chelsea FC. John loves helping Tech talent to find their perfect job and change their lives for the better.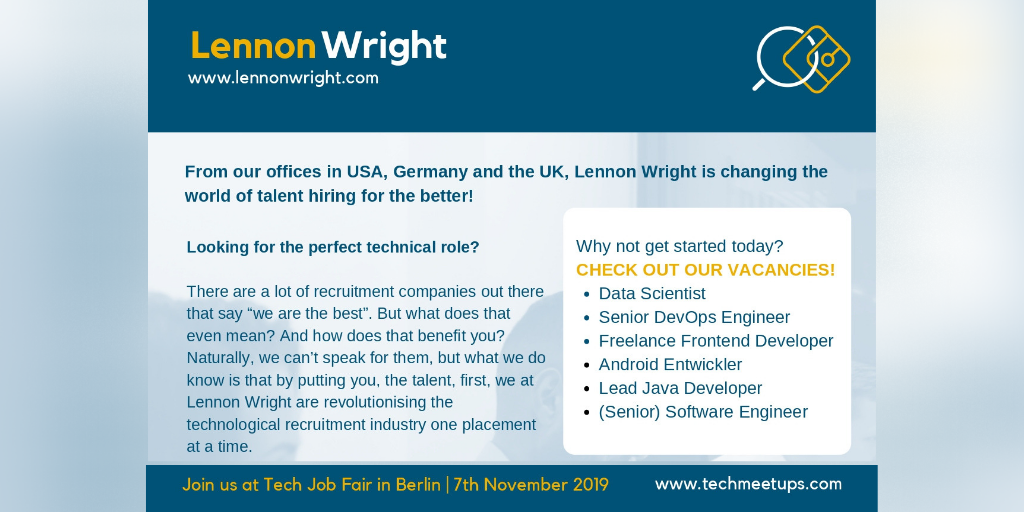 What inspired the creation of your company?
John previously worked for the "typical recruitment company" where he learnt how NOT to work with candidates. His vision was to create an honest, ethical, transparent and above all, candidate-focused company that gave power back to the candidate. By focusing on delivering an excellent service to candidates and working with them to develop their career, Lennon Wright has established an outstanding reputation across Europe and the USA.
What makes Lennon Wright stand out in the Tech industry?
The Technology sector in Germany is booming! With exciting developments in AI, Data and Development, there has never been a better time to work in Technology! We have a knack for staying ahead of the industry and are well-known to be leaders in the industry. In Germany, there are more jobs available than EVER and it has never been easier to find your dream job. Lennon Wright's brand stands for honesty, excellent service and a candidate-centred approach – this helps us to stand out as a partner of choice to candidates looking to improve their career. What Lennon Wright stands for is reflected in the hundreds of happy candidates they have helped to find jobs in Germany.
What is the most valuable aspect of Lennon Wright?
We love that we push people to grow. We work in a people business and we love the challenges and rewards that come with that. There is no better feeling than helping somebody to find their dream job! We make a difference and we are proud to say that over 850 people have found their dream job via Lennon Wright since 2015!
What is the culture of your company?
We are proud of our company culture. Our Values of Fun, Success, Respect and Transparency guide EVERYTHING we do. Our team genuinely enjoys what they do and they are successful whilst doing it – win-win! We want to represent the best quality service and the best jobs for candidates looking for work in Technology. All great talent deserves a chance to impact the world with technological solutions and we have fun making this a reality.
When Lennon Wright first started in 2015 we were working with a candidate who had not worked in 9 months. He was a great developer but had had some bad luck. We found him a job outside London which was perfect for him but the transport links were not great. So we bought him a car! So he could get to work. He is still working for the client and has never looked back. Incentives are a great tool to lift candidates to their best abilities. Our international team is more like a family. Our team works collaboratively to achieve common professional and personal goals. We work hard to ensure that our team is happy, motivated and rewarded – this means that they provide excellent service to any candidates they work with. A professional harmony where everyone passionate about technology and Tech Talent and feels immediately at ease and assured.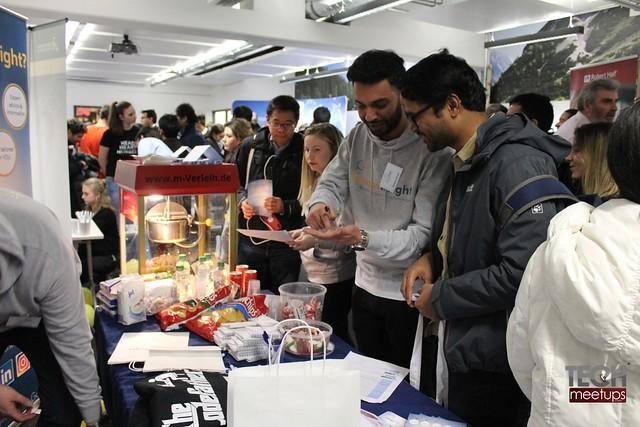 What are the team strategy and the benefits of working for you?
We are looking for Tech Talent who are looking for work anywhere in Germany. The best match for us are people who are motivated and committed to improving their careers. There is no reason for pursuing what we are not committed to and passionate about. The work effort is reflected in going up the job rank, it is advisable you are honest to yourself about what you want.  It is not that we sell you any ideas but that you want to be the best Tech at what you do because of the opportunities we avail to you. Resources to get you to your workplace milestone. If this is your goal, we can help you! The biggest plus of working for us is that we offer our team freedom and the genuine chance to achieve whatever goals they have. We work with them to help them achieve professional and personal excellence. The sense of freedom is a big revealer of potential and self-confidence, we work with the candidate to reflect back to him his inner business goals and bring them to a place of business self-control and drive.
What are your plans for the future?
Our 2020 vision is to be the #1 TechTalent brand in Germany. We want to grow our offices in Munich, London and Richmond, VA as well as opening further offices – our next office in Berlin is opening in January. The possibilities in the Tech world are endless and so is the talent. We aim to be the leading Tech Talent champions for the Tech World.
Some of Lennon Wright's exciting plans for candidates include:
Rolling out a Career Consultancy service to candidates across the World!
Regular networking events in Munich and Berlin to our Freelance and Permanent Talent Communities
Regular giveaways, incentives and bonuses to our Network
CV and Interview workshops in cities across Germany.
Find Lennon Wright on their  website  and Twitter and Facebook, for more information and updates.
See you in Germany!