Are you frustrated with the futile results of your job hunting? Do you want to instantly know the result of your interview? Are you dreaming to work with one of Europe's amazing tech companies? Look no further!
Our Tech Job Fair will be coming to Frankfurt on the 16th of May. Ready your CVs and get to know the 10 awesome tech companies who will be joining us! Don't miss this opportunity. This could be your chance that can help you land your dream job.
Don't forget to grab your FREE tickets here.
1. American Express
As one of the world's most renowned companies, American Express has a total of $189 billion in assets and ranked at number 86 of Fortune 500.  They offer world-class charge and credit cards, gift cards, rewards, travel, personal savings, business services, insurance and more.

2. Workindenmark
Workindenmark helps foreign workers to secure employment and establish a working life in Denmark.Their three centres are located in Copenhagen, Odense and Aarhus.  Their main vision is to support the creation of a balanced labour market in Denmark.

3. Information Design
As a software company with operations worldwide, Information Design's main vision is to turn enterprise data into valuable and insightful information. Their goal is not only about creating information but also to design it.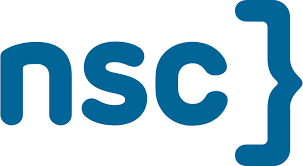 4. NSC Global
NSC Global is a privately funded multinational company, headquartered in London.  They are a professional services and managed resourcing organization operating in 100+ countries worldwide.  They earned $240 million in revenue with strong profit growth. They believe that putting their clients first and valuing their people are the values that help them succeed.

5. FactSet
FactSet is celebrating their four decades of delivering superior analytics, service, content, and technology.  They focus in providing exceptional client service by creating flexible, open data and software solutions for tens of thousands of investment professionals around the world.
6. Record.Evolution
Record.Evolution is a young German company from Frankfurt am Main with a very international flair.  They offer in their consulting approach the entire spectrum of Data Science and loT from statistical methodology to required technology architectures.  Their team is consists of various professionals with expertise in the areas of Data Science and IoT Consulting, machine learning, app development, data warehouse construction, predictive maintenance and software development.
7. Lyska
Lyska is a young tech company planning and creating web based enterprise software solutions.  They work on improving their product every day to ensure the most innovative and flexible usage for every thinkable front end application.  They invest in their people because they believe their biggest value.
8. Ophigo
Ophigo is a a PropTech startup founded in the heart of Frankfurt. They have forged a new-generation office renting platform that is positively transforming the tenant's search experience. By applying the latest technologies such as AI, machine learning and 3D virtual tours, they provide a hassle-free, transparent and supportive service.
9. Yatta Solutions
Yatta Solutions is a software and consulting company. Their tools and services help their customers derive greater value in planning, analyzing and implementing software.  They believe that software is changing the world, thus they focus on helping people build great software.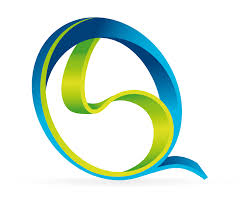 10. beQualified
beQualified is an innovative software testing company based in Germany.  They are one of the country's experts in software quality assurance.
Now that you already have an idea about our 10 participating companies, you should know which one to apply to.  Make sure you research well about them ahead of time so that you will be ready to present your best self during the interview.
If you haven't gotten your FREE jobseeker tickets yet, grab them now here.  See you in Frankfurt, and we wish you the best of luck!