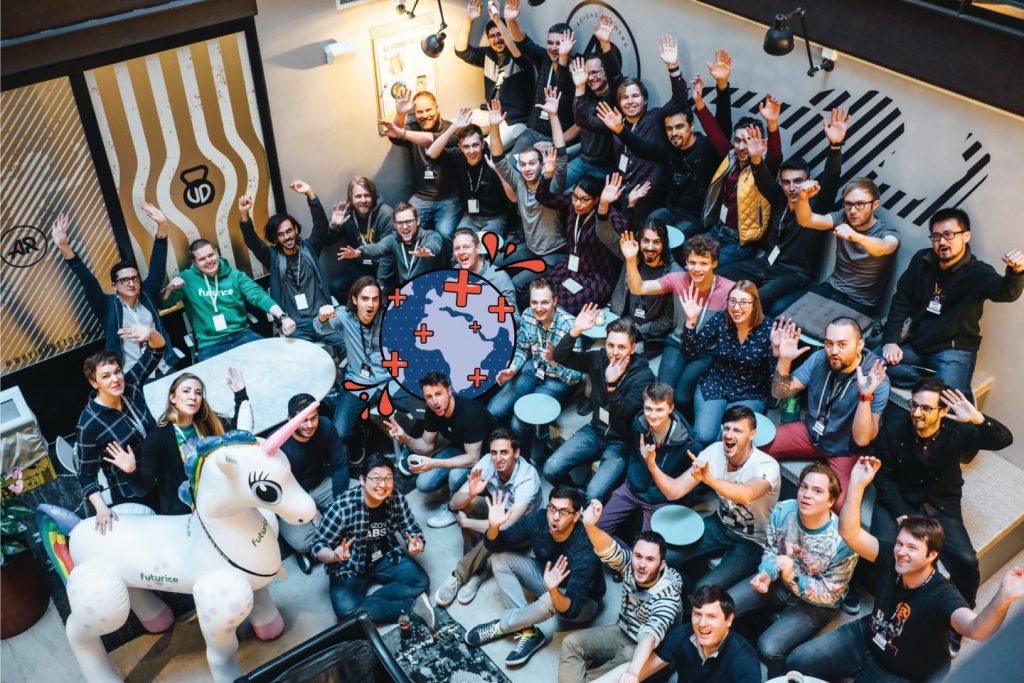 FUTURICE has earned a reputation in digital engineering in helping their clients unleash innovation through digital product design and build, emerging technology, agile software development and lean organizational change. We are privileged to announce that they will be coming at our Tech Job Fair in Stuttgart on the 23rd of May, 2019. If you want to become a part of their team, then don't miss this big opportunity.
But first, let's take a look at this Q&A to get a deep insight about their company.
Don't forget to grab your tickets here.
Who are the creators of your brand? What do they do in life, what are they passionate about?
Futurice was founded in 2000 in Helsinki, Finland by Tuomas Syrjänen, Hanno Nevanlinna, Mikko Viikari and Markku Taulamo while all four were still pursuing their academic degrees at what was then known as Helsinki University of Technology (currently Aalto University).
The founders majored in a variety of disciplines: computer science, electrical engineering, chemical engineering and shipbuilding. Three of them – Syrjänen, Nevanlinna and Viikari – are still with the company, and all four remain the company's majority shareholders.
What's the story behind the creation of your company? What inspired you to start your business?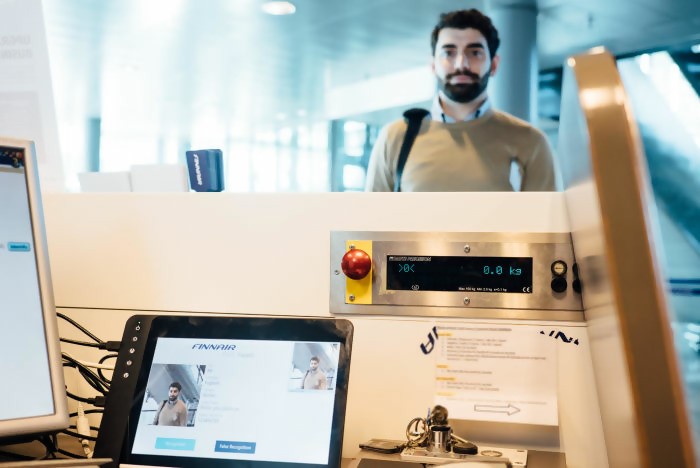 Futurice initially focused on solutions and software development for early mobile platforms in the pre-smartphone era, and among other things, created Finland's largest photo sharing service Kuvaboxi in the early 00s which was eventually sold to MTV3, a Finnish media company. Futurice has since evolved into an international digital innovation company that combines tech, design and advisory, with 550 professionals working in eight offices across five countries.
But that's just the business side of things. The founders also wanted to set up a company with a new set of values – transparency, trust and empowerment. And that's the part that stuck the most – the product and market fit may vary slightly between countries, but the culture is what helps Futurice stand out.
What's your current view on the market you work in? What makes you feel like your brand stands out?
Looking at the market, it's not new news that business and tech have become more integrated. Therefore, we help our customers to consider where their organization is today along this cycle and what may limit their abilities to achieve their business goals.
Our diverse and multidisciplinary teams work very closely with our customers, no matter if it is about to form digital strategies or delivering outstanding new services. We don't just identify the problems we build the solution as well. Additionally, we bring along a culture of innovation and positively impact the ways how our customers work.
What's the thing that you appreciate/value/cherish most about what you do as a brand?
We are very passionate to help customers imagine a new future and bring it to life. We unleash a culture of innovation and create digital products and services that make them future capable. We don't just discover – we build, too.
We have launched hundreds of digital services that are used by millions of people daily, so we know what works. Understanding emerging technologies and their impact on the world drives our curiosity. This deep understanding of the realities of building digital products and services helps us demonstrate how to arrive at the right product strategy.
What's your company culture like? What is that you want to represent?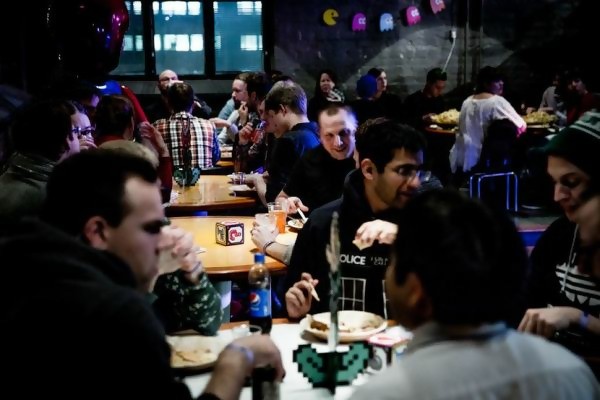 Our company culture is based on constant support, ultimate learning options, passion, possibilities, wellbeing, trust, transparency and autonomy. This gives us a very special way of working – within our own teams, but also with customers. We are always focused on a common outcome and have a constant focus on exploring and applying appropriate technologies that will deliver outcomes effectively.
What is your team like? How do you work?
The whole ethos of our company is multi-disciplinary teams coming together with our clients to co-create a way to solve a business problem. It's hard to pin down exactly what the flow or the process is, as it will adapt and shift, but you could characterise it as designers, technologists and advisors working in a small team from initial concept through to detailed design, build and integration, then through to launch.
As a key element of our work, we are user-centric by nature. We go out of our way to understand user needs and pains, as well as their context. Only by understanding the customer and the business simultaneously, can we learn enough to make a real impact. We use these insights to create inspiring visions and optimised user experiences.
In addition to building and innovating, we're here to enable change. Proven tools such as our Lean Service Creation-, IoT- or Intelligence Augmentation Design Kit are open source for all to see and use. We'll use them to upskill customer teams and projects with a new toolset for ongoing work. It is our goal to be best in class regarding our ways of working. Therefore, we apply the lean, agile mindset in everything we do, with autonomous teams delivering value at speed. Validation is embedded into the process. Within only a few weeks, we deliver more impact and less waste than traditional methods do over much longer timescales.
This diverse nature of our work means for our clients not only choosing the right people for the team, but also the right tools, which can be diverse.
What kind of people are you looking for? Who's the best match for your team?
The people who make up our family are the heart of our business. We look for people who thrive on transparency, who are able to trust themselves, each other and our clients, people who want to collaborate and who aren't afraid to share, iterate and improve what they do.
And, almost above all, we look for people who are naturally curious, who care, who want to make the world a better place and who take the time to have hobbies they are passionate about.
What benefits and perks do you offer your employees? What's the biggest plus of working for you?
We offer a laptop of choice and a business phone which you can also have for private use. To keep fit we sponsor a membership in Urban Sports Club. The biggest pluses are the 2-days onboarding camp in Helsinki and that you get to travel to another site (e.g. Stockholm) for a week to work there and get to know the people!
What are your goals and plans for the future? What's your biggest ambition?
At Futurice we like to state, that you can't predict the future, so we have to create it. We like to look at the social, economic and emotional connections that digital environments can contain and work on innovations therefore to build our future
If you're ready to land your dream job, there's no better time to commit than right now. Don't forget to take this chance, Futurice will be looking forward to meet you at our Tech Job Fair in Stuttgart on the 23rd of May, 2019. Please remember to bring your CV and of course, your ticket.  If you haven't gotten one yet, grab one here.
Want to explore more about their company, please visit them at Twitter and Facebook.