How much time you have wasted searching for companies who could probably hire you? How much money do you need to spend just to get you on board? We are glad to tell you that we can offer you more opportunities than you could imagine… So stop wasting money, time and effort instead, come and join us in Munich!
This coming March 2019, we will be having our Munich Tech Job Fair, and we are glad to share that Jonsens.ai will be joining us.
Jobsens.ai is created by Stepstone brand who is the most successful online job board business today. Over 60000 companies use Stepstone job boards successfully for the recruitment of qualified specialists and executive staff and they operate over 10 top brands with 60 million visits and more than 600,000 jobs per month. Jobsens.ai profits from Stepstone experience and uses this collected wisdom to find the perfect developer job for you. Jobsens.ai aims for you to master your skills in every possible way by creating exciting challenges that are tailored to your expertise.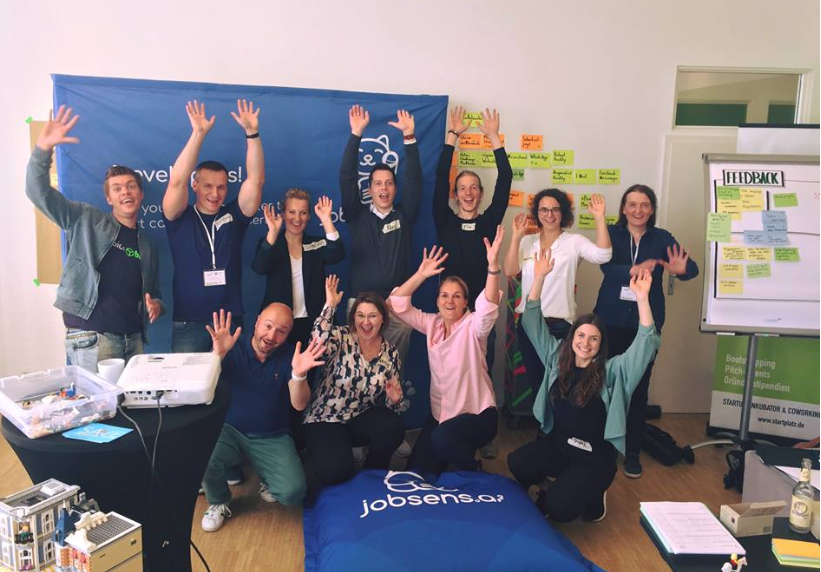 Jobsens.ai provides you with handpicked jobs as long as you have the talent. The company believes that talent is the key factor for its customers' success– the right people in the right place at the right time at the right cost. They search for individuals who are professional, driven and dedicated. The ability to overcome challenging situations and deliver impeccable end results.
If you're passionate about what you do for the company, then Jobsens.ai can offer you these benefits:
A wealth of career opportunities, offering International exposure
Challenging project work visible at the highest level within global clients
The freedom to continually create and innovate
An environment where Talent is rewarded
An environment where Business is important but the enjoyment of life is encouraged and recognised.
If you are seeking improvements and love working as a team, then Jobsens.ai is waiting for you! Accept challenges that will cater your skills for they have a lot of exciting opportunities to offer. Be more candid, more collaborative, more accountable and more innovative with the company.
Now is your chance to save time, effort and money. Come and join us at Munich Tech Job Fair this coming March 2019. Sign up here for free and get to know Jobsens.ai personally.
You can also visit their Website and follow them on Facebook, Twitter and Instagram for more info. See you in Munich!