In an era of digital recruitment and online applications, career fairs represent a unique, personable approach to job hunting and candidate attraction. Yet, the art of networking within this dynamic, fast-paced environment often presents challenges for many recruiters.
Facing numerous competitors, engaging the right candidates, communicating effectively, and creating lasting impressions are amongst many hurdles recruiters often grapple with. How then can recruiters maximize connections at career fairs?
This blog aims to shed light on these challenges and provides a roadmap for recruiters to effectively navigate through career fairs. Utilizing a blend of strategic networking techniques, creative communication, and modern technology, we'll guide you through unlocking the power of these events, ensuring you not only meet but exceed your recruitment objectives.
So, whether you're a seasoned recruiter or heading to a career fair for the first time, join us as we unravel the art of networking at career fairs.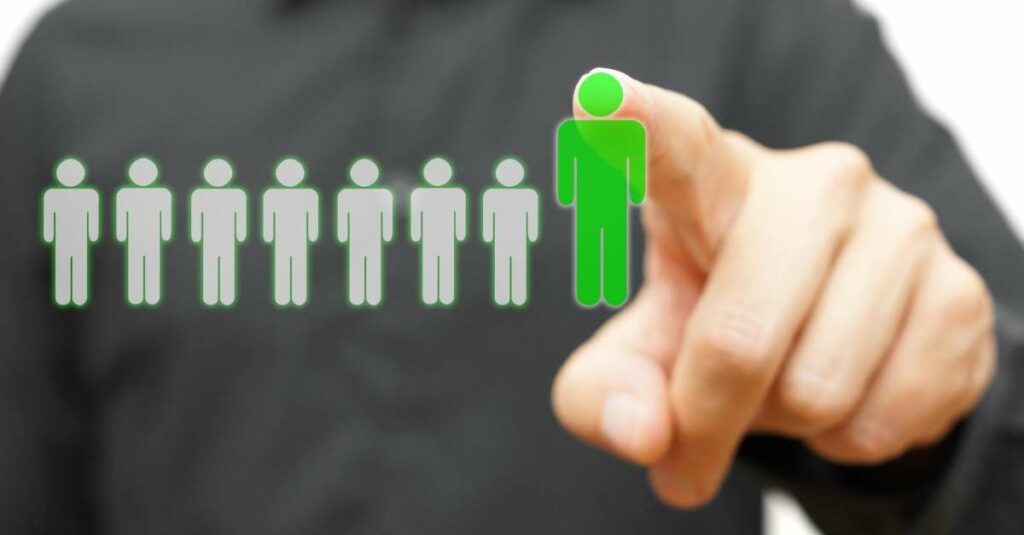 Difficulty standing out: Elevate your booth's appeal with a compelling visual setup that aligns with your brand aesthetic. Incorporate interactive elements like games or touchscreen displays. Incorporate elements that tell your brand's story or showcase your company culture.
Engaging the right candidates: Have a clear, visually engaging display of the roles and qualifications you're seeking. Use prompt questions or interactive quizzes to help identify ideal candidates among the fair-goers.
Effective communication: Craft a powerful company narrative that encapsulates your values, mission, and opportunities. Train your recruiters to present this narrative effectively and consistently to deliver a lasting impression.
Maintaining interactions: Have a staff team large enough to keep conversations engaging and personal. Implement a quick, digital candidate recording system to document conversations and aid in post-fair follow-ups.
Making a lasting impression: Incorporate an interactive element, or 'experience', that ties in with your brand into your networking scheme. This will leave a lasting memory with potential candidates.
Managing follow-ups: Utilize a robust CRM system to record candidate data for personalized follow-up communications. Use automated email or sms responses to immediately acknowledge a candidate's interest.
Utilization of technology: Leverage social media for promotion before, during, and after the event. Use QR codes for candidates to explore more information about your company. Invest in augmented reality or AI-driven experiences to engage tech-savvy candidates.
Time management: Create a booth schedule with distinct time slots devoted to different activities—space for casual discussions, formal interviews, breaks, etc. This would allow for a smoother operation while still being able to connect with a large number of candidates.
Handling competition: Showcase the unique attributes of your company that sets it apart from the competition. This could be anything from unique perks and benefits, to innovative projects. Highlight your company's commitment to employee growth, inclusion and work-life balance.
Measuring success: Beyond the number of resumes collected, define success in terms of quality interactions, shortlisted potential hires, and actual hires. Implement feedback forms for visitors to provide their input about your booth and interaction, so you can continually improve for future career fairs.
In conclusion, navigating the lively landscape of a career fair successfully requires a well-considered strategy. By standing out with a visually compelling booth, sharply focusing on the right candidates, and deploying effective communication, recruiters can make tangible headway in their networking efforts. Maintaining meaningful interactions and leaving lasting impressions can further bolster a company's brand in the minds of potential candidates, leaving an indelible mark even post-fair.
In the modern career fair environment, it's also key to maintaining an edge through the efficient usage of technology for data collection, promotion, and engagement. Coupled with a well-structured schedule and unique company attributes, recruiters can create a unique experience that resonates with candidates and aptly handles competition.
However, the commitment to improving the recruitment experience at career fairs does not stop when the event ends. By understanding success beyond the traditional metric of resume numbers to incorporate quality interactions and actual hires, recruiters can continually refine their approach. By welcoming feedback and considering the experience from a candidate's perspective, recruiters can continue to improve and tailor their strategies for future career fairs, thereby perfecting the art of networking.