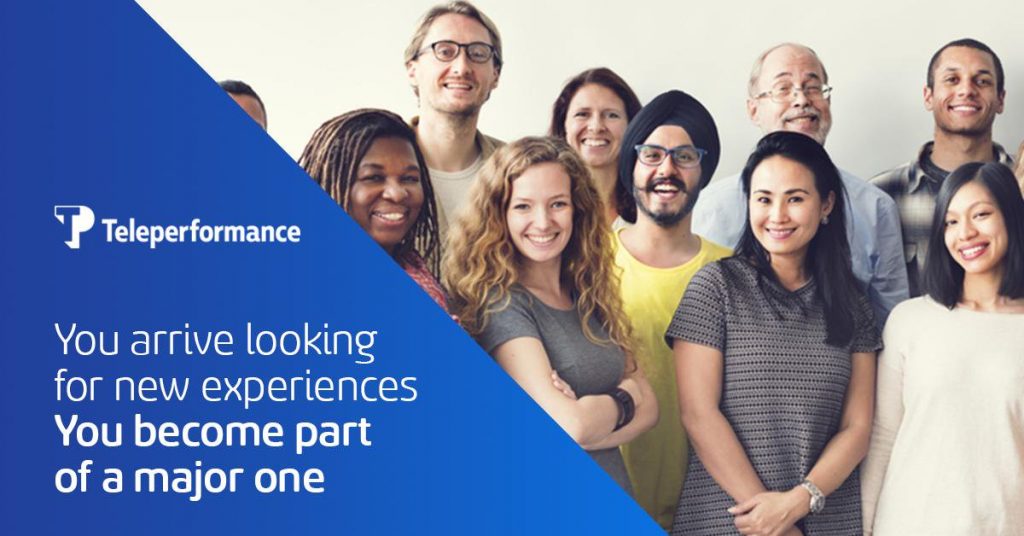 Teleperformance is a multi-national company in Portugal. They are comprised of 10,000 employees with 84 different nationalities who can help you gain worthwhile experiences that can boost your knowledge and career. They are currently looking for IT professionals to join their team.  Meet them personally at our Tech Job Fair in Lisbon this Thursday (30th of May, 2019).
Let's take a look at the Q&A below to find out more about them.
.Join us by getting your job seeker ticket here.
What's the story behind the creation of your company?
Teleperformance Portugal is part of the Teleperformance Group, the worldwide leader in Customer Experience Management and Shared Services for international markets. For over 40 years across the world, Teleperformance has been learning from each and every interaction, serving many different countries and segments.
Founded in 25 years, Teleperformance Portugal has acquired much knowledge of Teleperformance Group, while creating its own. Now, we are a team of more than 10 000 employees assigned to projects for over 105 clients, communicating in 35 languages. Our job is to connect the biggest and most respected brands on the planet with their customers, bringing solutions and always making sure that each interaction matters.
With the commitment and passion of our team, we have been recognized as one of the best companies to work for in Portugal. We were considered a Great Place to Work for the ninth time, the winner of the "Young Talents Attraction" Award in 2019 by GPTW and the fast-growing company in Portugal in the past three years by Expresso, Informa D&Band Deloitte.
What's your company culture like?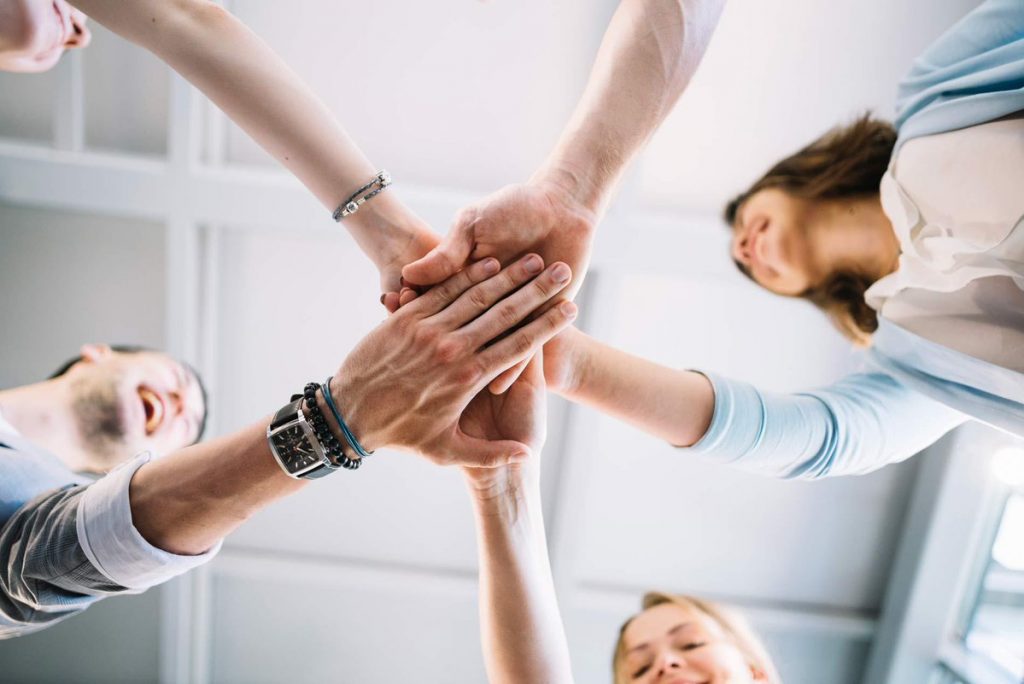 Teleperformance is a multicultural company. We are made of 84 nationalities, from more than 10 000 people. Our strength lies in our ability to celebrate one another's differences. We stand together in the name of equality, empathy, respect, kindness, and inclusivity.
In our DNA, we have also a culture of transparency. We believe in the importance of communication and knowledge sharing within the company, so we strive to cultivate and foster open and effective communication from different means.
Since our employees are our greatest pillar, a recognition culture has become one of our main concerns. To reward the dedication and recognizing the best talent and individual skills, we have implemented a set of initiatives and incentive strategies that strengthening the motivation levels of our employees and contribute to a stronger organizational culture.
What is your team like? How do you work?
Our team is multicultural, highly skilled, and deeply knowledgeable, with a wide range of integrated omnichannel solutions, technology, and the highest security standards.
We are fully committed to the success of our partners, and our passion is to provide the customer with a memorable experience, at every opportunity. For us, each interaction matters.
What kind of people are you looking for?
We look for people who are passionate about their work, who like to be challenged and always look for opportunities to improve.
Who's the best match for your team?
If you're looking for an international experience, in a stimulating environment in a vibrant city, we are a match.
What benefits and perks do you offer your employees?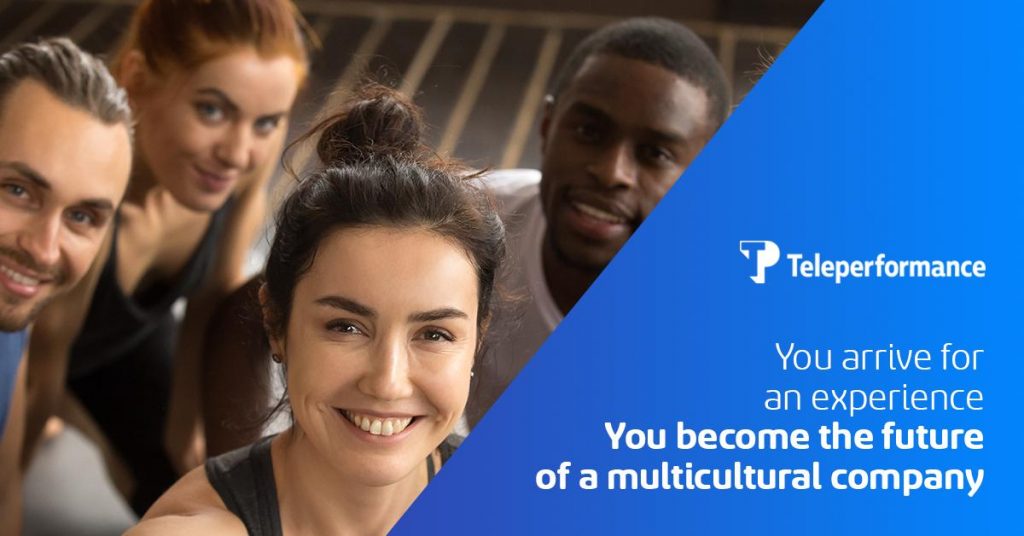 In Teleperformance, we encourage our employees to develop their knowledge and take on new responsibilities by betting on their career progression. This way, we create different opportunities for promotion, development and professional growth. JUMP! For example, is our internal development program designed to identify and prepare the great potential of our employees to take leadership positions within the company. More than 80% of the Teleperformance Portugal employees were promoted through this program.
To provide a healthy balance between their professional and personal lives and encourage our employees to share good moments with their colleagues, we have created TP Club – a club focused on providing exclusive and memorable experiences to Teleperformance employees and their families through workshops, tournaments, initiatives and events. It also builds a culture of teamwork while celebrating cultural diversity.
Besides training, personal development and free activities, we also offer the opportunity to work with leading companies in various industries, a young, dynamic and multicultural environment in innovative offices, a competitive salary and private health insurance after 6 months, among other benefits.
Do not miss this chance to meet the Teleperformance team in person, and land your dream job. Make sure you bring your CV at our Tech Job Fair in Lisbon this Thursday (30th of May, 2019). Grab your ticket now before it runs out.
Lastly, please follow Teleperformance on Twitter, Facebook, or visit their website to stay updated.
See you in Lisbon!