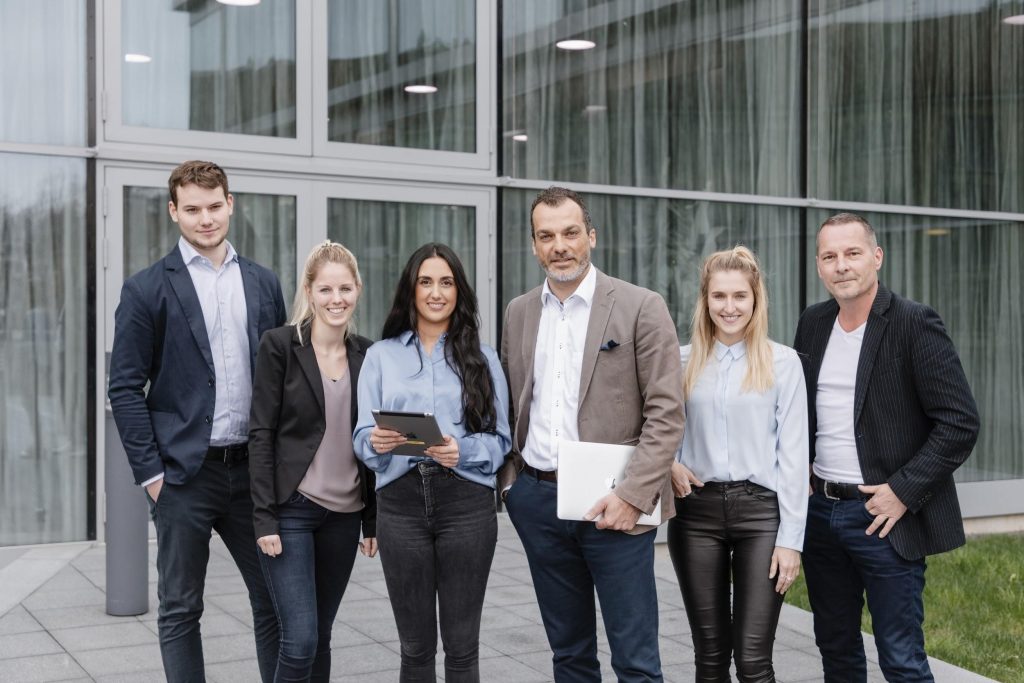 Schwäbisch Media is initially a publishing company, but now has constructively developed into a manifold media establishment. This three-time award winning company will be joining us tonight (23rd May, 2019) at our Tech Job Fair in Stuttgart.
Find out more about Schwäbisch Media by reading the Q&A below.
You can still join us tonight by grabbing your free ticket here.
Who are the creators of your brand? What do they do in life, what are they passionate about?
The Schwäbischer Verlag was founded in 1945 from three-man which have already been working in the newspaper   – Max Drexler, Othmar Gessler and Dr. Wendelin Hecht. Dr. Wendelin Hecht was the Manager of Frankfurter Zeitung until it was closed in 1943. The name Schwäbische Zeitung was made of his dream to revive Frankfurter Zeitung. Till today you can see this at the lettering of Schwäbische Zeitung – Frankfurter Zeitung has been the example for this.
Now Schwäbisch Media is much more than the daily newspaper. Schwäbisch Media is made of over 50 companies with many different products e.g. television, radio, many online products and services, magazines.
Since 2009 Schwäbisch Media is managed by Dr. Kurt Sabathil.
The Data Competence Center is managed by Dr. Steffen Ehrmann, Chief Data Officer at Schwäbisch Media. He loves insights we gain from raw data. Our goal is to collect, structure and analyze all the data that is created, shared, stored, used, etc. each day. Data is a resource that has to be mined, processed, prepared, analyzed and finally used in daily work. We want to unlock the potential the data contains.
What's the story behind the creation of your company? What inspired you to start your business?

We started in the year of 1945, after WW2 to inform people about local, regional and political news. Nowadays our main goal is a democracy of information through high-quality journalism.
https://www.schwaebisch-media.de/unternehmen/zeitreise
Data Competence Center – we have to evolve to stay up to date in this rapid modern world. With rising digitalization, the expectations also improve. The Data Competence Center's mission is to
What's your current view on the market you work in? What makes you feel like your brand stands out?

Our Strengths: Home-Bound, Inspiring and Committed.
Three values that we live at Schwäbisch Media. We are rooted and responsible – for the people and our region. With our products, we create diversity daily an enable opinion. By focusing on the development of the region, we strengthen our location and improve the quality of life of the inhabitants.
We see ourselves as part of the region – as a partner and companion of the people who live and work here. With our products and services, we want to inspire and provide real added value. That's why we have virtually no opportunity to get involved in local social life. Schwäbisch Media is energetic true to life.
Schwäbisch Media combines the media channels print, online, TV and radio. With the development of innovative products, we keep our finger on the pulse of time – but first, we ask for needs of our customers, readers, viewers and listeners. Because of the personal benefit of each individual is the focus of our activities. What's the secret of Schwäbisch Media's success? Our employees. Their commitment, their will and their creative joy are perceptible in every line, every sound and every picture.
What's the thing that you appreciate/value/cherish more about what you do as a brand?
S.o.
Do you have a special story of something unique you did for a client? Something unusual you did as a team, something memorable you'd like to share?
We developed a KPI-scorecard called "Artikelscore" to measure the performance of our online-content.
What's your company culture like? What is that you want to represent?
https://www.schwaebisch-media.de/unternehmen/management
What is your team like? How do you work?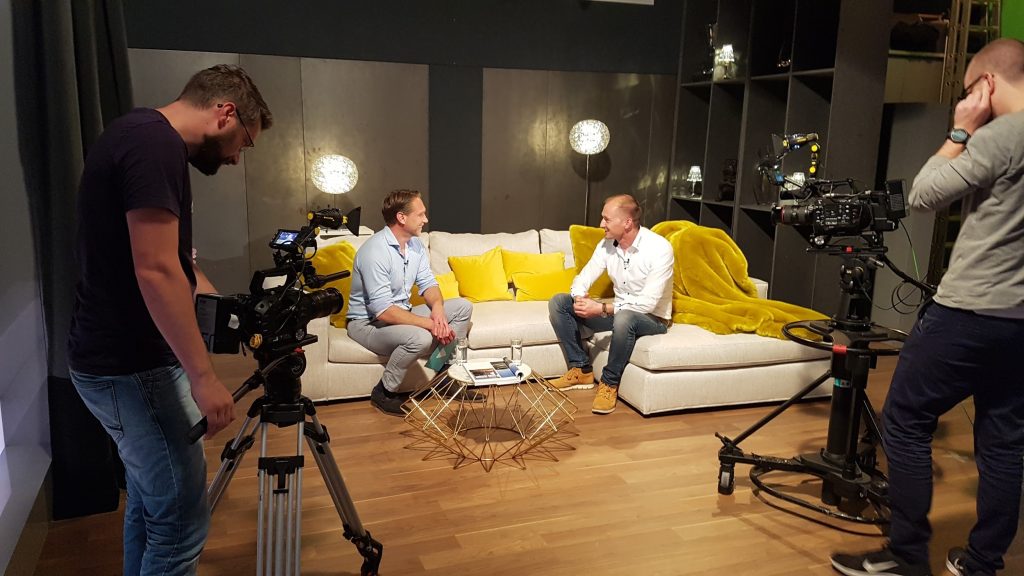 We are two young Data Analysts and two experienced Data Warehouse Consultants and Database experts plus a well-organized Data Governance Manager and an ambitioned Chief Data Officer
What kind of people are you looking for? Who's the best match for your team?
You are interested in data and analytics. You recognize the value of your work for the customer. You like focusing a use case and dive deep into the data to solve it. You have fun in using modern algorithms for predictions, estimations and other data mining techniques.
You are used to python and/or R and/or scale (optional)
Aktuell ausgeschriebene Stellen:
https://www.schwaebisch-media.de/karriere/offene-stellen/data-analyst-data-scientist-m-w-d/4441
https://www.schwaebisch-media.de/karriere/offene-stellen/projektmanager-m-w-d/4440
What benefits and perks do you offer your employees? What's the biggest plus of working for you?
Active promotion of personal and professional development.
Full-time job in a sympathetic team and an exciting work environment
A modern, attractive workplace in the heart of Ravensburg with a very good connection to bus and train.
What are your goals and plans for the future? What's your biggest ambition?
Improve ourselves and the company. We want a 360-view of our customer. We want to understand what our customers want to improve our products to fit their needs. We are building the data-structures and develop the models to reach this goal.
If you are planning to grow your career working for a multi-media company, then you should meet Schwäbisch Media at our  Tech Job Fair tonight. Make sure you have your CVs ready. You can still get your job seeker ticket here.
Don't forget to follow Schwäbisch Media on Facebook and Twitter. See you!