Welcome Employers and Job Seekers!
TechMeetups.com 10 years . 22 cities . 75 job fairs . 1200+ hiring companies . 65 000+ members
Whether you are looking for a job or recruiting, Tech Job Fair is the place to be! The speed dating event for recruiting! Come to meet employers, ask questions, and make connections.
Students, graduates, alumni, job seekers looking for a career in technology, marketing or sales, are encouraged to attend.
TechMeetups is a Global cluster of 22 interconnected communities with 65,000+  startups, students and graduates, professionals, coders, salespeople, financiers, marketers & developers across the world. We have communities all over the world: London, Berlin, Amsterdam, Barcelona, Paris, Lisbon, Stockholm, Madrid, Copenhagen, Hamburg, Munich, Dublin, Bern, Zurich, Stuttgart, Frankfurt, New York and so on.
We help companies through Events like Meetups, Job seekers night, Drinks & Demo, Pitch night, recruITech, Workshops, Hackathons, Job Fairs  https://techmeetups.com/events 
When great people and great companies come together, amazing potential can be realized.
Students/Job seekers should register for a FREE ticket on Eventbrite.
Want to leave a job, like, yesterday? You're not alone.
Need help getting a job that doesn't make you miserable? Join the Tech Job Fair! So, update your resume, and get ready for interviews at companies hiring now. Job seekers are encouraged to dress for the interview and bring resumes.
All HR & talent acquisition professionals are welcome to attend as exhibitors or register with the HR & Recruitment Professionals Pass.
A chance for job seekers to talk to companies that are hiring in person. If you've had enough of submitting your CV online without the opportunity to make a lasting first impression, here's your chance to change your strategy and do a bit of networking.
Job seekers will have the opportunity to meet top employers and speed interview for several positions during the event, meeting the people who actually make the hiring decisions.
Get your job seen and on a top tech community job site www.techstartupjobs.com
Become an exhibitor
Enjoy networking opportunities, launch a new product, collect feedback, source, hire and generate new leads.
If you have any questions and suggestions, please contact marketing@techmeetups.com
Exhibitor packages https://techmeetups.com/exhibitors
Pictures https://www.flickr.com/photos/techmeetups/albums
Client Testimonials: https://techmeetups.com/testimonials
COMPANIES HIRING:

Workindenmark provides international job seekers and Danish employers with the information, guidance and tools to find each other.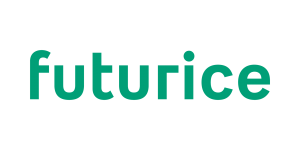 Futurice helps its clients unleash innovation through digital product design and build, emerging technology, agile software development and lean organisational change.

IRKL recruits employees in Poland and abroad. We are a leading recruitment company in Warmia and Mazury. We are distinguished by an original system of using new media in reaching candidates and acquiring clients. Every month, we conduct an average of 30-50 recruitment processes for business entities and labour market institutions in Poland, Germany, Austria, Great Britain and Ireland, Scandinavian countries and also beyond our eastern border.

Elements Talent Consultancy | The pioneers and leaders of Embedded Talent Consultancy
We are Elements Talent Consultancy. We partner with high-growth tech organisations to help them deliver world-class technology recruitment. At Elements we help the world's most active talent acquisition teams solve their toughest hiring challenges. The combination of our brilliant people, the partners we work with and the methodology we created make us the market leader in embedded talent consultancy.
Partners:
Startup Ecosystem EU offers actionable insights to grow and promote your business while delivering quality customer experiences. Our executive team offers insight, experience, and a hands-on approach to cultivate early-stage concepts, products, and services into commercially successful business opportunities.