During these challenging times, TechMeetups have decided to run online masterclasses for our 65,000+ members to uphold morale and continue to impact knowledge and assistance into the community.
Join an Online WorkShop to Discover new Sales Opportunities during the Crisis
LIMITED FREE TICKETS AVAILABLE!! HURRY UP AND GRAB YOUR TICKET.
Most people are frustrated with the results they get during these crises.
Start making better use of your valuable time and get the results you deserve.
After purchasing a ticket, someone from our team will send you the invite link to join the online masterclass.
MEET YOUR SPEAKERS:
1. Su Coperland: How to attract the right kind of sales leads – in a crisis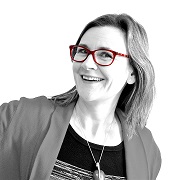 Is it right to do sales and marketing in the current crisis? And if so, what should you be doing during a lockdown? And thinking of doing post-lockdown? What are the fundamentals you need to know to make sure you send out the right message, to the right people, that feel comfortable, appropriate and proactive in this challenging situation and pave the way for a stronger, future business?
About Su:
Su has over 30 years' experience in strategic and tactical business development & marketing. She has been involved at the ground level in 5 start-ups, including one in automotive software and six years as MD of an ethical B2B telemarketing company. Here she developed specialisms in the technology, healthcare and medical devices sectors supporting clients such as Sanofi Pasteur, Microsoft and Pearson Education. Su now runs Priddey Marketing, a Sales and Marketing Consultancy, which specialises in supporting business leaders in technology, science and engineering.
2. Peter Hattingh – Discover new LinkedIn Opportunities during the Crisis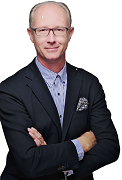 3. André Beukes – The Smart Way to Acquire New Clients on LinkedIn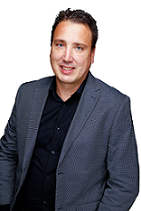 We focus on online sales and specifically how to use LinkedIn for that purpose. As people are homebound during the pandemic, we focus on how to grow sales online and we see LinkedIn as the major platform for this.
In this masterclass we will provide an overview of how to set up your LinkedIn profile and design and roll out a proven sales process to connect and engage with new and existing connections turning them into valued clients.
IF your ideal clients are on LinkedIn and you do not know how to find and engage them.
THEN our smart solutions will help you use LinkedIn more effectively.
SO that you can have a constant flow of new clients in your pipeline to grow your sales.
We are an experienced team of international sales professionals with headquarters in Germany.
The Styleau philosophy is to help you identify the right things for your business and then assist, coach and guide you and your team to do these things the right way to grow your business.
Website: Techmeetups.com visit and treat yourself to a community of tech business events and support!
TechMeetups.com 9 years . 22 cities . 75 job fairs . 1100+ hiring companies . 65 000+ job seekers