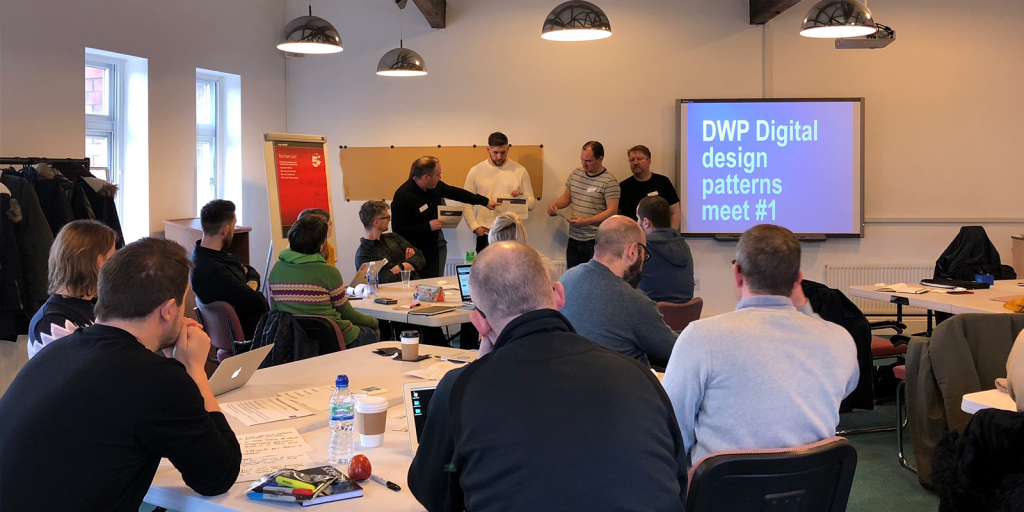 DWP Digital is changing the way public service works to become a leading example of agile delivery. They are building a team of digital specialists to make simpler, clearer, faster services that put the people who use them first. It's a huge challenge. DWP Digital services touch the lives of almost everyone in the UK at some point. Their IT systems manage 7.35 million benefit claims each year, paying £165 billion in benefits and pensions. Almost everyone in the UK will be a customer at some point, so it is only right that their workforce represents the people they are serving. At Techmeetups, we are glad to announce that the team will be joining again us for the London Tech Job Fair.
Check out DWP Digital testimonial and short documentation below of their experience inspiring career changes.
The design community in and around Newcastle is bustling and ever-expanding; you can always be sure to find events tailored around UX, events that support women in the creative industries, as well as meetups about Front End Development, Content Design and graphics. As a naturally curious designer, I try to immerse myself within the community and get to as many events as possible.
Back in September 2018, I was working as a creative designer at local branding agency and had always had an interest in making design more accessible, whether that be for the web or in print. So when I heard about the DataJam North East event which was being held at the new and prestigious Newcastle Helix, I decided to go along and see what it was all about.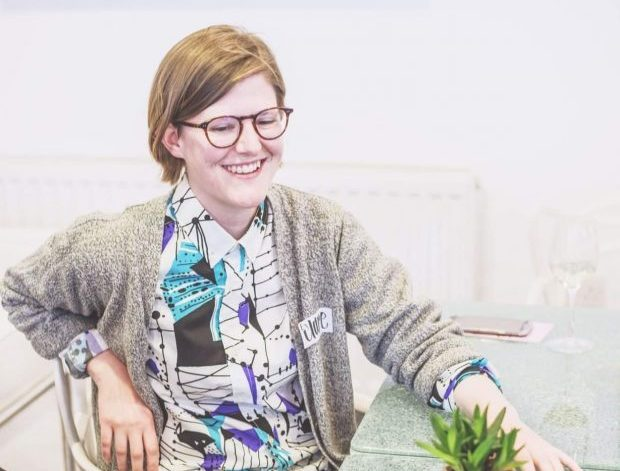 Clare Brown – interaction designer, BPDTS Ltd
BRINGING DATA AND SERVICE DESIGN TOGETHER
DataJam 2018 took place over 2 days and brought together people in data and service design to collaborate, look at issues affecting the North East region and see how they can improve public services.
The conference was refreshing to attend and hosted a variety of talks from both public and private companies, giving an insight into their latest projects and approaches to designing products and services for users.
In particular, sessions run by Difrent and OrangeBus inspired me greatly and I came away that day realising I'd like to be part of a team working on these kinds of projects, collaborating to iterate and test with the public before putting the product out there.
The event was well attended by people across the industry, so it was useful to chat to people in various roles in different companies to get a feel for the kind of work they do.
I took a lot away from the event and had a bubbling feeling I'd like to make a shift in my career and make a jump into a more UX design role.
How could I do this? 
Well, I decided to throw myself into learning more about service design, accessibility, UX, UI and read as many blogs as I could on platforms like Medium, FutureGov, DWP Digital and reading digital content on government websites.
I also decided to attend another digital conference, this time in Edinburgh for the one day DIBI Fest 2018 event. The event consisted of talks from industry leaders, local companies and even included illustrators. Taking in everything I'd grasped from DIBI and DataJam gave me the confidence to start applying for UX roles.
Within a few months I was lucky enough to land the role of Associate Interaction Designer here at DWP Digital.
As someone who was feeling uninspired by her day job, DataJam gave me the confidence to flick the switch and make a change in my career. It's great starting afresh as there's so much to learn in my new role. I'm ready to jump into everything Interaction Design and can't wait to see how I progress!
For more information about DWP Digital visit them on Website  Twitter  LinkedIn  Facebook  
See you in London!