On 4 October, we hosted a very successful CrowdCamp, and our attendees took away
great insight from our knowledgeable speakers.
From Steffen Hedebrandt, the Client Marketing Manager at Elance,                                               
they learned  how companies can find instant talent all over the world,
including freelancers ready to work at cost-efficient prices without
reducing quality.
From Jeff Lynn, the Co-Founder & CEO of Seedrs, they learned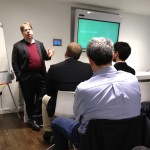 how small investment can lead to big business.
Andy Solomon from Kingsley Napley LLP taught them about the often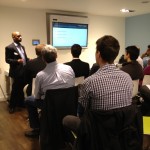 overlooked legal concerns of crowdfunding.
Jonathan May, the CEO of Sponsorcraft spoke about new features in           

crowdfunding platforms that maximize chances of success and improve
the way project creators can manage their promotion.
Our final presenter, George Aliferis, CEO & Founder of THINKTALLFILMS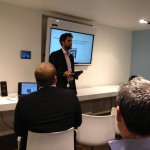 presented a particular type of crowdsourcing that mixes the speed,
affordability, flexibility coming from a creative crowd with the reliability
and expertise of a top-level agency.
(We will be adding video clips to our YouTube channel.)
Like all Techmeetups events, this particular Masterclass was all about learning, networking, and improving your skillset to help your startup become the best that it can be. Don't miss your chance for an incredible learning experience, or social networking opportunity, be sure to look out for upcoming events in the future! Just a reminder, I am always here to listen to comments or answer any of your questions about our community, so feel free to reach out!
Testimonials: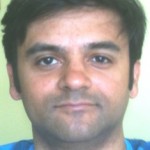 Rashad  (London Silicon Roundabout Member)
  "Interesting variety of topics."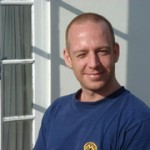 Julian (London Silicon Roundabout Member)
"Very good. Well organized, good variety of speakers."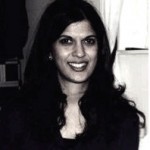 Tina  (London Silicon Roundabout Member)
  "Great! Good range of speakers from human cloud to crowd funding."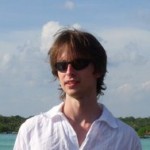 Morten  (London Silicon Roundabout Member)
 "A nice mix of different aspects  of crowd funding."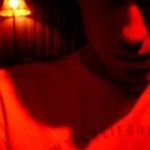 Piotr (London Silicon Roundabout Member)
 "Interesting companies, short, focused presentations, more than I expected."
About Techmeetups:
TechMeetups has been setup to create a global network of Tech communities from San Francisco to Sydney. We believe that Tech communities are isolated and great things can be achieved if we connect within our cities and outside our borders. Our goal is to create a global Tech cluster of over 50 inter-connected Tech communities by 2013.
Membership to our communities is free and anyone thinking about doing their own Startup and wanting to bounce ideas off each other, meet potential partners or investors in their city or even connect with like minded individuals in other parts of the world are welcome to join our groups! TechMeetups is all about YOU so come along, join us and lets connect to form a truly global tech community!
.