Badi has been recently named one of the Barcelona's most promising startups. It's fast growth ever since 2015 is a promise not only of great service to its customers but also of great career opportunities.
While its hearts beat in Barcelona, Badi has already expanded its reach to other European cities. Currently, their team works tirelessly to provide the best room booking app for people searching a place in places such as Barcelona, Rome or Madrid.
You, too, can become part of their team. Badi is always looking for talented and open-minded people that can push the company further. Ever-learning, ambitious and creative, they make it possible for you to grow surrounded by professionals who stimulate your development on many levels.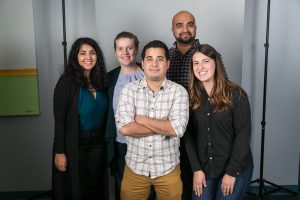 Meet with Badi this Thursday and leave your resume in their hands. They're coming to Barcelona for Tech Job Fair and you can talk to their team person! As a job seeker, you can book your ticket now, so don't wait any longer and do it now https://techmeetups.com/events/
To learn more about the company, visit their website, Facebook, Twitter, Instagram or Linkedin!
You can also check out their current job openings on Tech Startup Jobs!