Who are the creators of your brand? What do they do in life, what are they passionate about?
Kolibri Games was founded by a group of students in their Karlsruhe student flat in 2016.
Our founders, Daniel Stammler, Janosch Sadowski, and Oliver Löffler, were always passionate about gaming and fulfilled their dream by not only creating games but also founding a start-up and building a successful company. They left the company in 2021 to pursue new projects, but remain in consulting positions.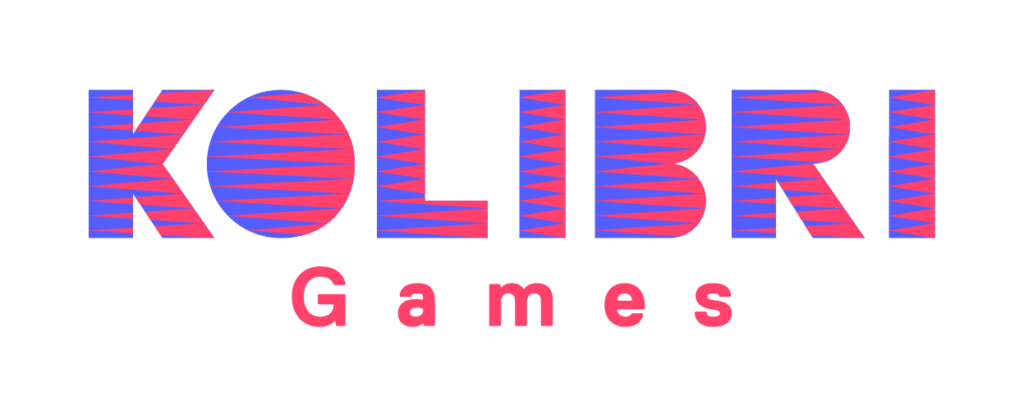 What's the story behind the creation of your company? What inspired you to start your business?
Our team of founders had the ambition to build a highly scalable mobile games company early on, while they were still students. Inspired by their own passion for gaming, they wanted to make their childhood dream come true and create their own games. In 2016, they founded their games start-up Fluffy Fairy Games in their shared flat in Karlsruhe, Germany. They then went on to publish their first mobile game, Idle Miner Tycoon, after just eight weeks of production. The goal was always to go to the market as fast as possible to get player feedback early on and include it in further game development.
What's your current view on the market you work in? What makes you feel like your brand stands out?
We operate in a very competitive and fast-paced industry, the mobile games market. Kolibri Games stands out because we have a strong focus on player-centricity and strive to create games that are long-lasting instead of just quick hits. We want our players to enjoy our games for many years to come. That's why we follow a games-as-a-service approach: As soon as our games are live, we continue to update them and to provide new content for our players.
What's the thing that you appreciate/value/cherish more about what you do as a brand?
We especially value our initiatives centering on diversity & inclusion and sustainability. Our 140 Kolibris come from more than 30 different countries, making Kolibri Games a very special and international place, where several cultures come together. We also offer regular diversity and inclusion training to stay on top of the topic.
We are also proud, that we just launched a new sustainability campaign where we partner with climate policy firm Planetly to track and reduce our carbon emissions and contribute to carbon neutrality.
Do you have a special story of something unique you did for a client? Something unusual you did as a team, something memorable you'd like to share?
A very special month for us was July 2019, where we've reached 100 million downloads. This was such an amazing milestone for us, and every Kolibri was more than proud to have contributed to this goal.
Another high point in our company history was definitely the acquisition by gaming giant Ubisoft in February 2020. Being part of the Ubisoft family gives us room to expand our game development, and expand our operations to include more new games teams. Instead of just focusing on our two original games, Idle Miner Tycoon and Idle Factory Tycoon, we now have released eight mobile games with many more in store.
What's your company culture like? What is that you want to represent?
We are very proud of our strong company culture, based on the very passionate and talented Kolibris working for us. This not only entails regular get-togethers but a positive work environment, built from the ground up to empower every single Kolibri to be their best selves, to feel comfortable at the workplace, and to keep on learning. We make sure of this by providing different learning resources, but also fostering an inclusive environment, offering open office hours with all leadership and HR people and open feedback culture.
We represent a very innovative and agile work approach in the industry. Therefore, we also put a strong focus on ownership, which means that we follow a bottom-up approach that puts everyone in a responsible position for their own projects.
What is your team like? How do you work?
We've implemented a very agile work style, coming from a dynamic and lean approach with a strong focus on ownership. For example, our games teams work in weekly sprints, while the cross-functional teams are made up of artists, designers, developers in one team. In general, we work very cross-departmental and try to build internal synergies.
What kind of people are you looking for? Who's the best match for your team?
We are looking for talented people that add value to our culture. People that are driven and motivated to take ownership in a fast-paced environment. It's more important to us what skills you have than what exactly your resume says, so please reach out to us. We are especially looking for Data and DevOps engineers, as well as frontend developers at the moment.
What benefits and perks do you offer your employees? What's the biggest plus of working for you?
We offer the option of hybrid work (we have a 4+1 system in place, where we have one team day a week in the office and four days, where you can choose where to work from), as well as flexible working hours.
From December on we move into our brand-new office in Berlin, which offers all amenities like free drinks, fruit, and snacks provided. We also offer a Health & Fitness bonus, relocation support if needed, and a training budget for learning resources and conferences.
But the biggest plus is our company culture, a big part of which is where we come together to celebrate holidays, anniversaries and our successes, sometimes even going on a company holiday together.
What are your goals and plans for the future? What's your biggest ambition?
Our ambition on the product side is to make games that our players will enjoy for many years to come, to create long-lasting games, that will continue to innovate the idle genre.
Our goal as a company is also to create and maintain an empowering and inclusive work environment, where everyone feels comfortable to be their best selves.
Contact https://www.kolibrigames.com/contact/
Careers https://www.kolibrigames.com/career/