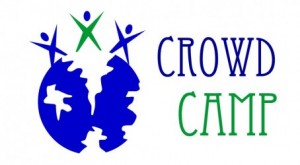 TechMeetups is bringing to you an educational program on CrowdSourcing for startups & entrepreneurs who are hungry for learning more about crowdsourcing. We've got some great CrowdSourcing speakers who will be presenting at the CrowdCamp night at O2 Workshop in London. So get involved that night that potentially get your crowdsourcing ideas flowing.
The Speakers List:

Jeff Lynn, Co-Founder & CEO, Seedrs @jeffseedrs
"Harnessing the Capital of the Crowds: How Small Investment Can Lead to Big Business."
Simon Halberstam @s_halberstamkn & Andrew Solomon, Kingley Napley LLP
"Crowdfunding: often overlooked legal concerns."
Simon and Andrew will present a brief discussion aimed primarily at startups seeking investment via crowdfunding and the businesses providing online platforms to publicise such crowdfunding projects. They will set out the basics of the Financial Services    Authority regulations which may be applicable to crowdfunding projects and the obligations of businesses who need to be compliant.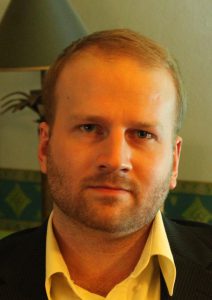 Jonathan May, CEO of Sponsorcraft
Jonathan will present the new features in crowdfunding platforms that maximize chances of success and improve the way project creators can manage their promotion. He will also bring us the crowdfunding tips for different types of project (e.g. social, personal, society, business projects, etc.)

George Aliferis, CEO & Founder, THINKTALLFILMS, @ThinkTallFilms
Presentation Title: Curated Crowdsourcing
George will present a particular type of crowdsourcing that mixes the speed, affordability, flexibility coming from a creative crowd with the reliability and expertise of a top-level agency. The process called curated crowdsourcing aims at bringing together the best of two very different worlds.

To learn more about these exciting presentations and the outlook for Crowdsourcing you can join us at the CrowdCamp at O2 Workshop in London.
4 October 2012, 6 – 9pm (BST): London, O2 Workshop
Register here.
Find CrowdCamp in your city:
About Techmeetups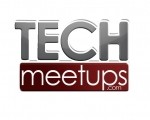 TechMeetups has been setup to create a global network of Tech communities from San Francisco to Sydney. We believe that Tech communities are isolated and great things can be achieved if we connect within our cities and outside our borders. Our goal is to create a global Tech cluster of over 50 inter-connected Tech communities by 2013.
Membership to our communities is free and anyone thinking about doing their own Startup and wanting to bounce ideas off each other, meet potential partners or investors in their city or even connect with like minded individuals in other parts of the world are welcome to join our groups! TechMeetups is all about YOU so come along, join us and lets connect to form a truly global tech community!