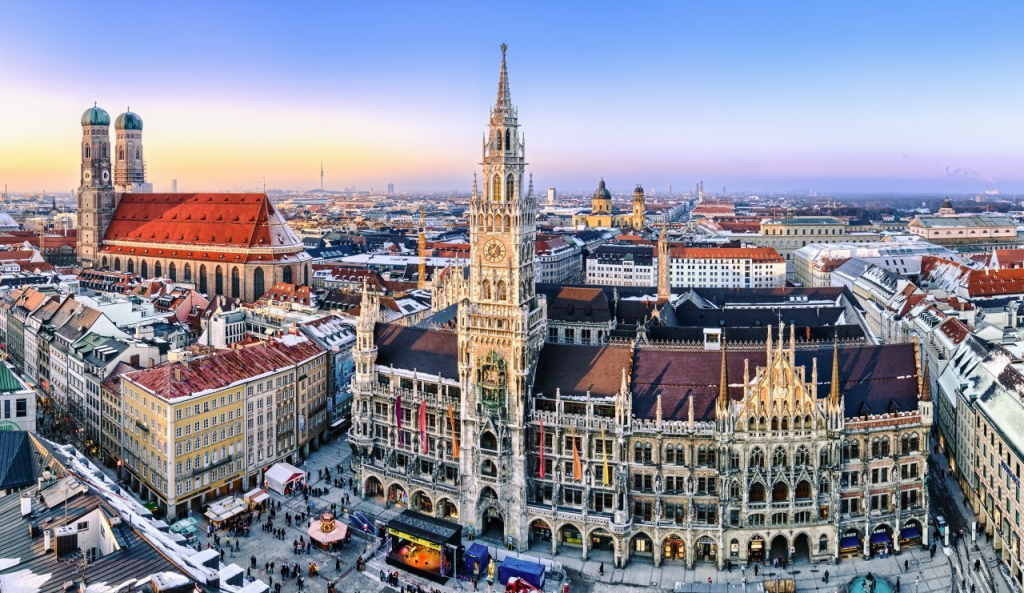 Munich is the capital and most populous city of Bavaria. The city's metropolitan region is a global centre of art, science, technology, finance, publishing, culture, innovation, education, business, and tourism.  It enjoys a very high standard and quality of living, reaching first in Germany and third worldwide according to the 2018 Mercer Survey.
Munich is also rated as the world's most livable city by Monocle Quality of Life Survey 2018. It is a major international center of engineering, innovation, and research and world class technology and science museums like the Deutsches Museum and BMW Museum.
The city houses many multinational companies, and its economy is based on high tech, automobiles, the creative industries, as well as I.T, biotechnology, and electronics among many others.
Munich is ever bustling with tech and startup energy, if you are looking to settle or work in the city, here is a list of the best coworking spaces to consider.
1. BASE Coworking,15 Blütenstraße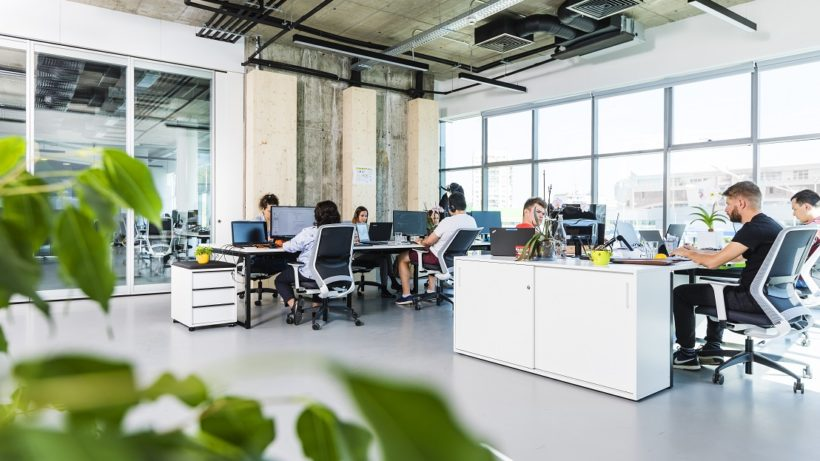 Your startup needs a home? You are looking for a safe harbor where it can land on and blossom? Look no further, BASE accepts; whole teams, solo entrepreneurs as well as freelancers.
The BASE members have established a highly potent ecosystem where entrepreneurs, investors, makers, pioneers and innovators meet like-minded people and learn from each other.
Workshops are offered regularly by BASE members with topics ranging from marketing and other business topics to more tech-oriented stuff like blockchain and machine learning.
Looking for a space to host your meetup? Social gatherings are always welcome at BASE. Membership plan; a day pass at 15 Euros, Nomad at 200 Euros a month, member at 300 Euros a month and a team at 1600 Euros a month, with respective packages and amenities.
Find them at: Website    Facebook 
2. SMARTVILLAGE, 66b Ganghoferstraße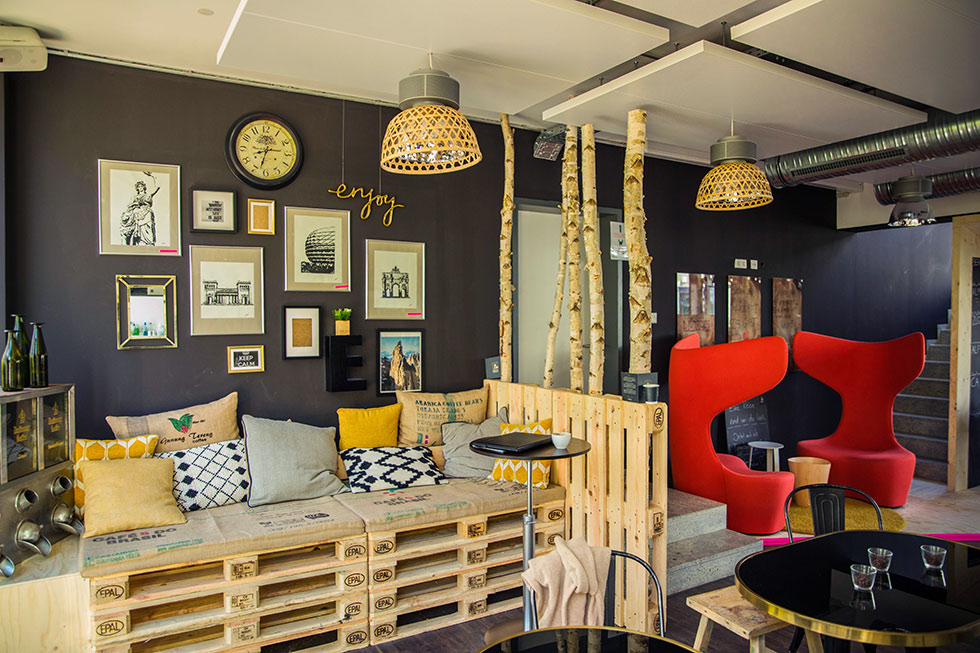 Workshops are different with us Smartvillage space. Move the desks, form a sitting circle and get wild. Use every inch as you want.
Smartvillage is the second home for teams from different companies who are not just looking for rooms but who want to experience new work firsthand. There are rooms for workshops, coworking, and team events where innovations can prosper. Agile and creative working to make your workshop success.
They have ten unique workshop spaces in; Alpenpanorama, Berghain, Alpspitze, Zugspitze, Wetterstein, Stüberl, Almhütte, Loft Kitchen, Loftstudio and Loftatelier. Cool membership plans; a day pass at 29 Euros, a pass for 10 visits at 249 Euros, a coworking desk at 550 Euros three months minimum and a virtual office at 75 Euros per month three months minimum.
Find them at: Website   Facebook
3. MINDSPACE, 8 Viktualienmarkt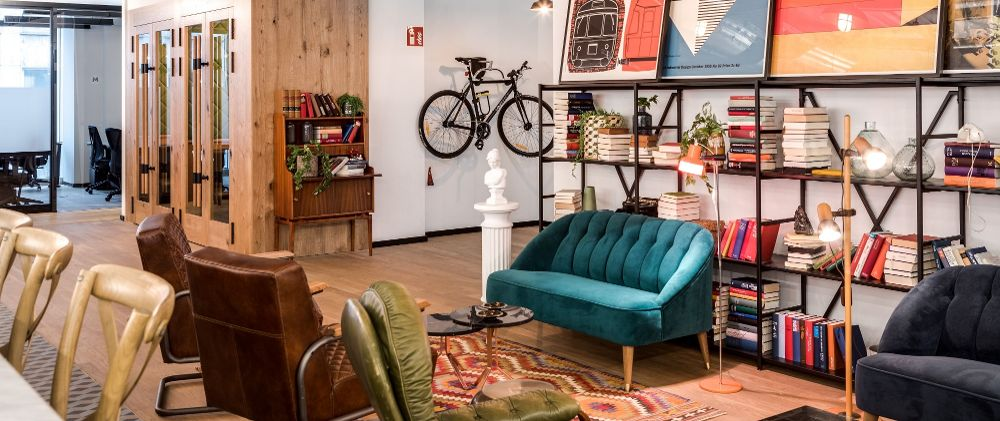 Mindspace is a global-boutique coworking provider and the most member-centric operator in the world. Member companies see better employee engagement and satisfaction, drive higher productivity and innovation, attract and retain the best talent, and have the peace of mind to focus on their business.
Mindspace prides itself on its prime locations, offering an upscale coworking environment with inspiring unique designs that feature local artists and correspond with the local culture, an exceptional level of service to its members, and a vibrant real-world community. With spaces in the heart of  Munich,
Salvatorplatz,Salvatorplatz 3; Stachus, Herzogspitalstraße 24 and Viktualienmarkt,Viktualienmarkt 8, Mindspace is at the forefront of the coworking revolution taking the Bavarian capital by storm and transforming it into a mecca of creativity. Membership plan; hot desk at 450 Euros  per month.
Find them at: Website
4. IMPACT HUB MUNICH, Gotzinger Str. 8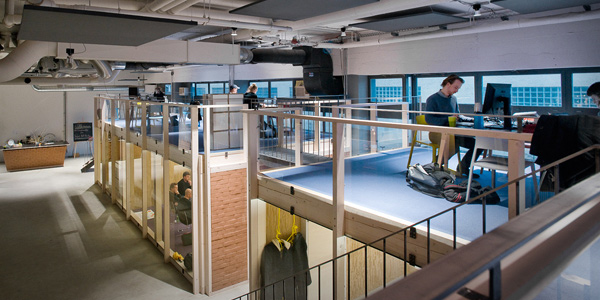 The Impact Hub Munich is the first in Germany. Since 2005, more than 40 Impact hubs have been established in major cities on five continents, many more are under construction.
The Impact Hub is a work and event space for social entrepreneurs and common good oriented work in the heart of Munich. These values ​​run like a red thread through the entire business model; from the conversion on the financing, the legal form, dealing with colleagues and members of the Board as well as other areas.
The former storage and production facility is improvised into a swanky industrial warehouse-like work space by a competent planning team, professional craftsmanship and a touch of personal contribution.
Clearly creativity, management and cross-thinking is contagious here!
You're served with a mailing address if you need one, lockers, a co-creation area for spontaneous brainstorming, a small kitchen just by the entrance to accommodate informal meetings, phone booth and a bistro for your heart's content of coffee and tea. Phew, now that's a handful of a deal.
Find them at: Website    Facebook 
5. WERK1
Located in Atelierstr. 29, Munich, Werk1 is referred to as the home for all digital creatives in Munich, you'll find WERK1 in the central location of Munich, having by now two coworking spaces on site: "Silent Space" with capacity around 30 people and the "Communication Space" for about 35 people.
A plus is the large meeting room adjacent and shared areas like the café or Event space open for all members. In the latter, often workshops and networking events for founders and members are held.  A former potato workshop, today a creative quarter with a sense for community: coworkers have a home in the heart of Munich.
Under one roof with about 40 digital startups and the café you will work in the WERK1 in a unique atmosphere and right on the pulse of the digital startup scene. Membership plan: hot desk at 20 Euros a day and 190 Euros a month.
Find them at: Website   Facebook 
6. IDEA KITCHEN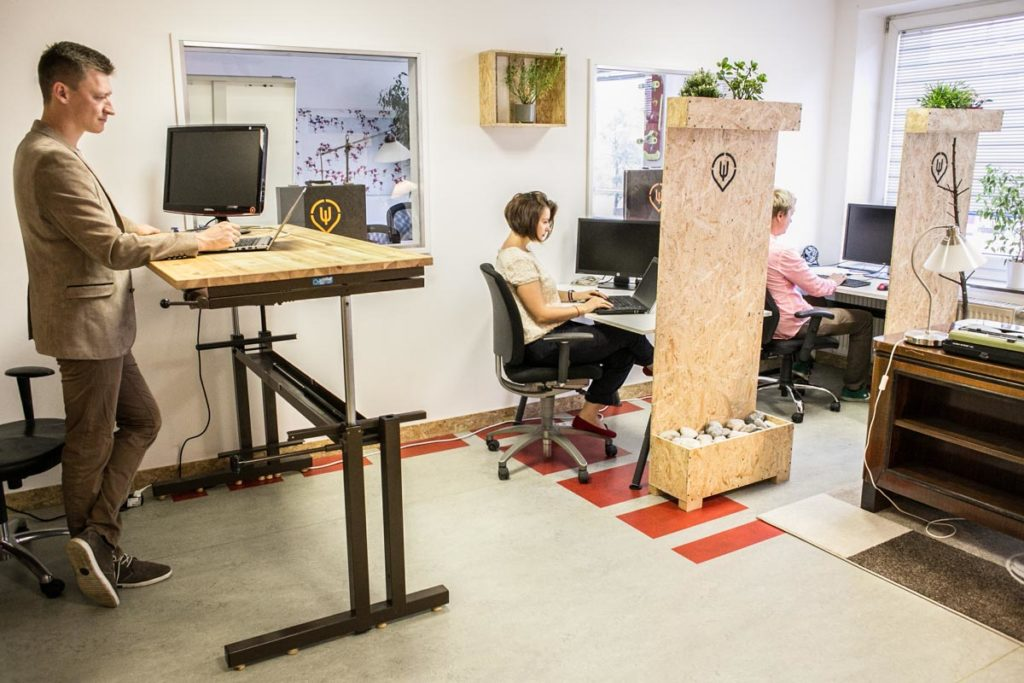 Located in 3 Werinherstraße, Munich, Idea Kitchen is a professional business centre, startup ecosystem or coworking space – whatever you want it to be. You can grab a shared desk, a shared office or take over a conference room if that is literally all you need. The doors are open from 9am to 7pm weekdays.
There is plenty of free parking for those with their own 2 or 4 wheels. A space for your ideas for startups, entrepreneurs, freelancers, freelancers, designers, consultants and all home officers.
At IDEA KITCHEN Desk Sharing ideas are born, shaped, seasoned and brought to a boil. Membership plan; hot desk at 20 Euros a day and 175 Euros per month, a dedicated desk at 220 Euros per month and a private office for 4 people at 1000 Euros per month.
Find them at: Website  Facebook
7. VELVET SPACE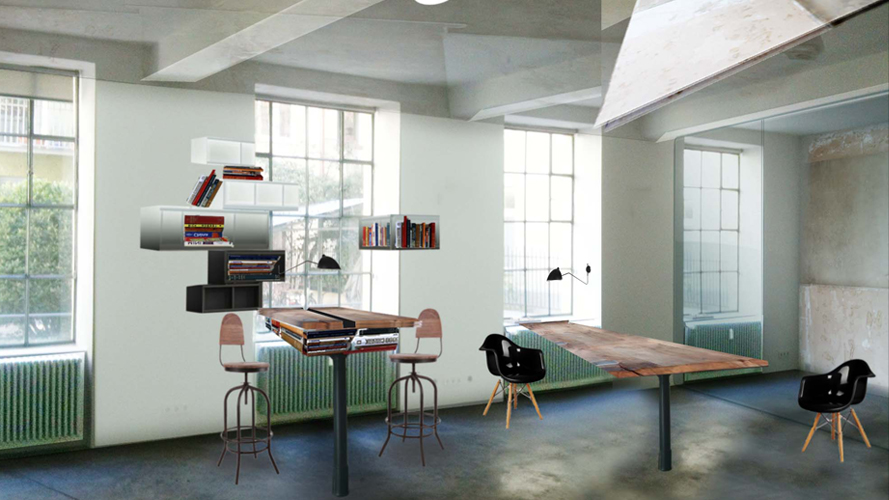 Located in Amalienstraße 71, RGB 2, velvet space has set itself the goal to create a space where creative minds come together to better achieve their professional goals and unfold their potential to the max.
Velvet space urban working oasis, in the heart of Munich, combines great centrality with a peaceful atmosphere. It gives you the opportunity to get things done and still enjoy the beautiful cultural, culinary and leisure hot-spots of the University district. Velvet space is happy to welcome like-minded souls, from freelancers over startups to more established companies, who are looking for a place to be productive, connect with others, and just feel comfortable in your working environment.
For people of the film and media industry, the space rents out the necessary production infrastructure like avid media composer, resolve grading stations, flames and nuke compositing as well as render services. Membership plan: hot desk at 25 Euros a day and 320 Euros per month, a dedicated desk at 400 Euros per month.
Find them at: Website  Facebook 
8. MATES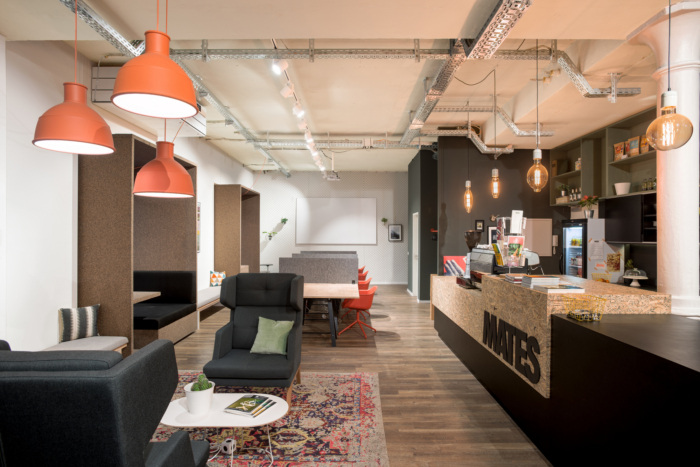 Located in 66 Georgenstraße, MATES is an amazing coworking community, space and network in the heart of the beautiful city of Munich. Creative self-employed, freelancers and start-ups meet here to create a new working culture together and you can network, share and benefit from the talents of others, no matter if you are a designer, copywriter, project manager or an architect.
In addition, you also have the opportunity to exchange experiences with experienced agencies and companies from their community. Membership plan: hot desk at 35 Euros a day and 299 Euros per month.
Find them at: Website  Facebook 
Whether you are looking for a job, your next co-founder or recruiting your tech talent, the Munich Tech Job Fair   is an event to attend on 24th October 7:30PM. Visit Techmeetups.com   for more information about the event and how you can get more out of the experience and also get yourself a ticket!
Website: Techmeetups.com  visit and treat yourself to a community of tech business events and support!
TechMeetups.com 8 years. 21 cities. 68 job fairs. 1100+ hiring companies. 60,000+ job seekers.