There are approximately 50,000 businesses in Brussels, of which around 2,200 are foreign. This number is constantly increasing and can well explain the role of Brussels in Europe. The city's infrastructure is very favourable in terms of starting up a new business. House prices have also increased in recent years, especially with the increase of young professionals settling down in Brussels, making it the most expensive city to live in Belgium. In addition, Brussels holds more than 1,000 business conferences annually, making it the ninth most popular conference city in Europe.
With 400 startups and over 1.150.000 inhabitants, the region of Brussels has the highest tech startup density per inhabitant.
There is also a strong correlation between the startup density and the new jobs in the region. Brussels-based startups employ over 3.000 people. Furthermore, 100% of the interviewed startups plan on hiring more people in the next year. With 60% of the startups created after 2011 and 72% that has internationalized, the Brussels entrepreneurial mindset is booming! Europe remains a preferred choice for expansion. The obtained data reveals that 39% of the Brussels tech startups are already active in some EU countries, 89% would like to expand there. Half of the Brussels tech startups have chosen to expand their business in France.
With Belgium's hottest startUps like UgenTec, Unifly, SalesFlare, ListMinut, Cashforce, the city is a rapidly growing Tech power. Check out some of the best coworking spaces in the city to set up tech shop.
1. FACTORY FORTY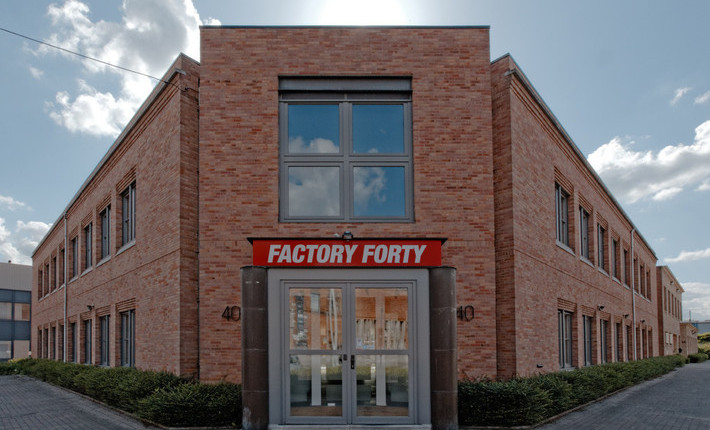 Located in Rue Des Ancies Étangs 40, there's a zero burnout count in Factory Forty. An innovative workspace, front and centre in the ever growing world of technology. It is a place where life happens with a readily made platform for exchanges and innovations to offer on a daily basis.
On the ground floor of Factory Forty, you'll find yourself immersed in the lightest and spacious part of the area. This is where the magic (and work) happens. There's the kitchen, cyber cafe corner and the garden where members take a break from work to recalibrate themselves. Coworking stations in Factory Forty are an intriguing combo of vintage furniture, tropical plants and the latest technology.
Journalists, architects, designers, freelancers you name it various professionals can be found coworking in Factory Forty. With a community so diverse, it's impossible for you not to feel motivated and inspired to work. Members of the community benefit from the exchange of information and creating an innovative work culture.
They're located in the heart of Brussels so whether you're driving, biking or using public transport, you'll find your way with ease.
Membership plan; nomad at 70 Euros for 4 days a month, Worker at 150 Euros for 12 days a month, Resident at 210 Euros for 20 days a month and Unlimited at 280 Euros. A virtual office at 65 Euros, a private office at 680 Euros.
For more information visit Website | Twitter 
2. SERVCORP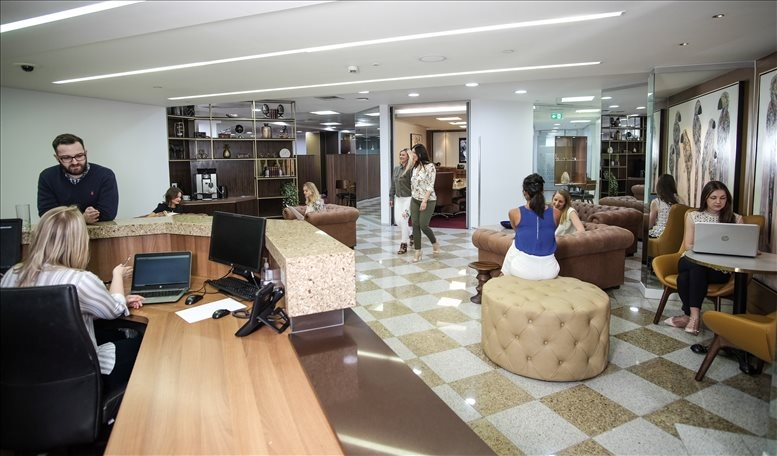 Located in 2-4 Schuman Roundabout, Ground Floor, the stunning Schuman building is nestled in the heart of the vibrant financial and decisional quarter of the Belgian capital. This area hosts the official headquarters of major European bodies such as the European Commission, the European Union and the Parliament. They have another location at Levels 20 & 21, Bastion Tower 5 Place du Champ de Mars,Brussels 1050 and locations in Paris, Berlin and London.
Established right on the iconic Schuman Square, this building is conveniently located next to art galleries, several of Brussels' famous gastronomic restaurants and wellness centers.
This location includes an impressive tenant list of major corporations and offers excellent accessibility to public transportation, shops, banks and other key government institutions. You will have an exceptional group of diverse connections and knowledge, skills and ideas to bounce off.
This Servcorp floor offers a cosy and luxurious environment. Qualified as a VIP business centre, it is well known for the modern facilities and the very convenient location in the financial heart of Brussels.
The building offers a strategic location in the European Quarter. The Cinquantenaire Park will allow you to enjoy a walk or do some exercises for lunch. The building is only 3 minutes walk to the Schuman metro station. The access to the "villo" station. You can easily rent a bike from a station to avoid traffic.
Membership plan; a hot desk at 210 Euros per month, a dedicated desk at 280 Euros per month, private offices from 500 Euros per month and a virtual office at 239 Euros per month.
For more information visit Website | Twitter
3. COWORKING LES GALERIES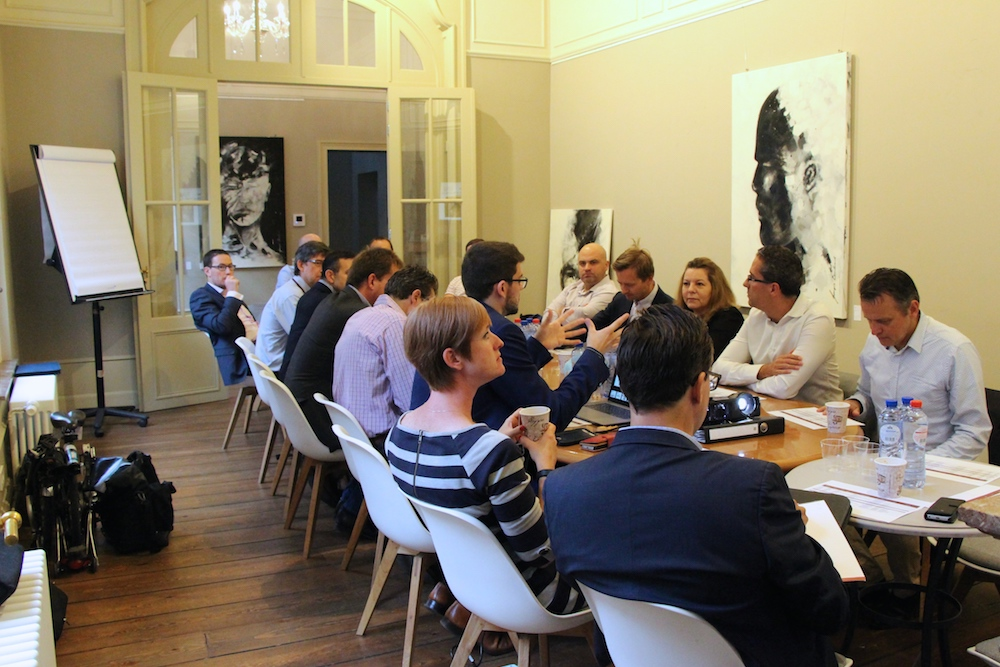 Located in Galerie du Roi 30, discover a flexible work environment designed to suit your needs. Work from downtown Brussels and pay only for the time here. A prestigious address on your business card, your meetings in a great historical venue.
Organise your conventions, launch presentations, social drinks, seminars, conferences in a professional meeting and event facility in the historical centre of Brussels. A stress-free recipe for a successful and impactful event.
Be in the right place to meet the right people and take your business to the next level. Connect with your peers, share ideas and get inspired: workshops, presentations, debates, conferences, networking events with qualified experts, advisors, mentors to help you boost your activity.
Enjoy a professional and inspiring environment decorated with style and elegance.
Membership plan; 150 Euros per month for 1 day a week desk, 250 Euros per month for 2-5 days a week desk, 350 Euros per month for a 7 days desk. A day pass at 39 Euros, 5 days pass at 169 Euros and 10 days pass at 319 Euros. They have catering charges from 4.50 Euros to 30 Euros.
For more information visit Website  | Twitter
4. TIMESMORE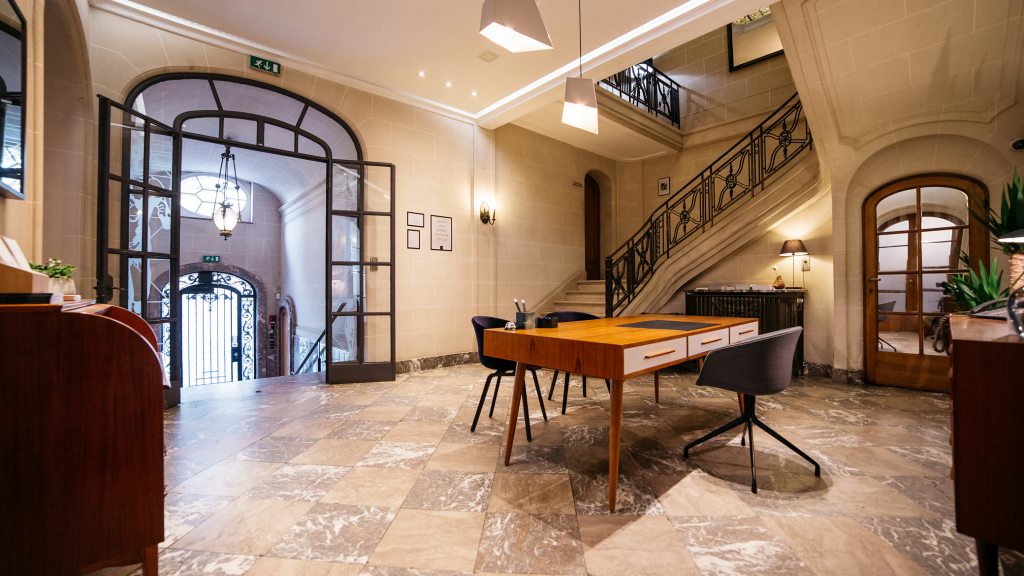 Located on 47 Boulevard Saint-Michel, you are passionate about your business. Timesmore is passionate about hosting it. This historical 1927 town house is a hidden gem in Brussels: behind the gorgeous BeauxArts façade each guest will discover a genuine welcoming and efficient working environment.
Managed by the owners of the house since 2006, members appreciate the unique level of hospitality where every detail is carefully selected to make everyone feel comfortable. Besides high-end equipped meeting rooms and offices, the smell of croissants and coffee in the morning, showers and our lovely garden provide members with everything they need to grow their business.
From the coworking spaces which start at 259 Euros per month, offices available starting from 1.195 Euros, virtual offices starting at 110 Euros per month, meeting rooms available for booking and custom tailored events starting at 350 Euros per event, Timesmore is here to give you a smooth run for your ideas.
For more information visit Website | Facebook
5. SILVERSQUARE LOUISE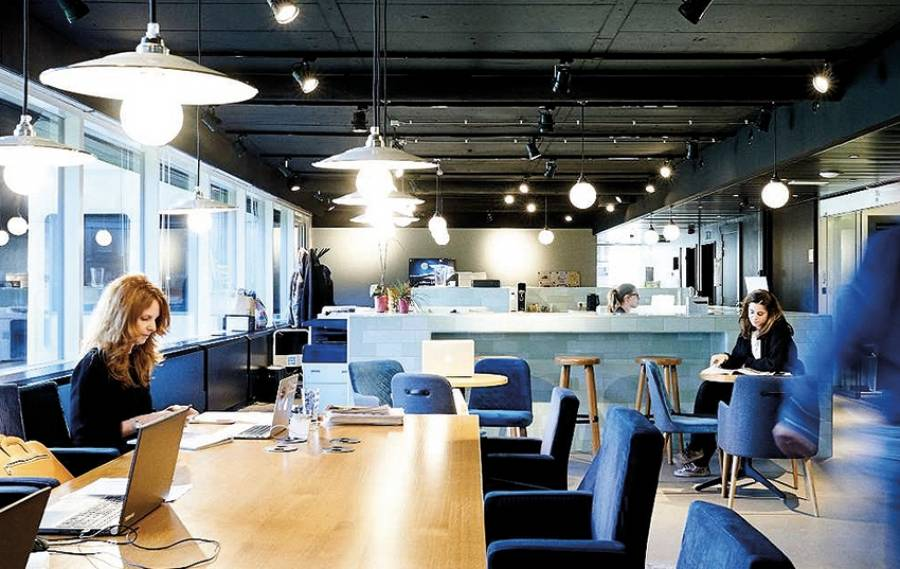 Located right next to "the Bois de la Cambre" 523 Avenue Louise  Silversquare Louise pioneered coworking in Belgium, inspiring (and continuing to inspire) all others. There you will find start-ups, established companies and the feeling of belonging to a big family. A careful balance between private and shared spaces to improve your productivity and happiness at work.
The best entrepreneur after-work get-together in town. A strong community (you might want to reserve time to say hi to everyone each morning). Once you're in, it's hard to leave.
Enjoy the big number of entrepreneurs from their group of 452 companies, the indoors and outdoors of working at the space.
They have spaces in other locations like Silversquare Stephanie Avenue Louise 54
1050 Brussels, Silversquare Europe Square de Meeüs 35 1000 Brussels, Silversquare Triomphe Avenue Arnaud Fraiteur 15-23 1050 Brussels. Also Silversquare Zaventem and Silversquare Luxembourg.
Membership plan; Start at 100 Euros, virtual office at 150 Euros, a daily pass from 25 Euros and 30 Euros. A flex office at 295 Euros, a fixed office at 395 Euros and a private office from 850 and 600 Euros per month. You can get a free tour on from their website.
For more information visit Website | Twitter
6. SMARTWORK- MONNAIE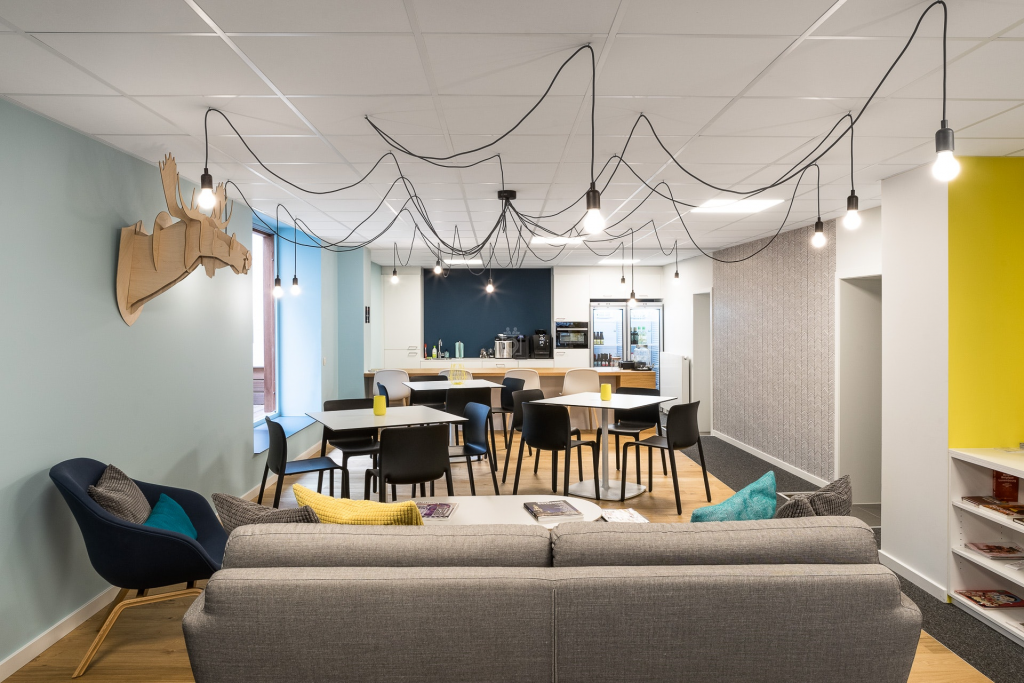 Located in 11 Rue du Fossé aux Loups, looking for a well-located and well-designed workspace where you'll enjoy working as much as meeting with customers?
At SmartWork you'll find professional and cosy coworking spaces (with month-to-month memberships) and services including: Meeting rooms, free high-speed Wifi, access to printers, lockers, drinks, spaces for greeting visitors or taking breaks ….
Enjoy the freedom to work at other SmartWork locations in Brussels and Liège. Be close to your customers when needed.
Membership plan; Smart day at 39 Euros , Smart start at 29 Euros per month, Smart Flex at 99 Euros per month, Smart Pro at 199 Euros per month, Smart Unlimited at 299 Euros per month, Smart Duo Liège at 499 Euros for 2 people, Smart Trio Liège at 699 Euros for 3 people and Domiciliation at 100 Euros per month. A meeting room at 19 Euros per hour.
For more information visit Website | Twitter
7. WAO COWORKING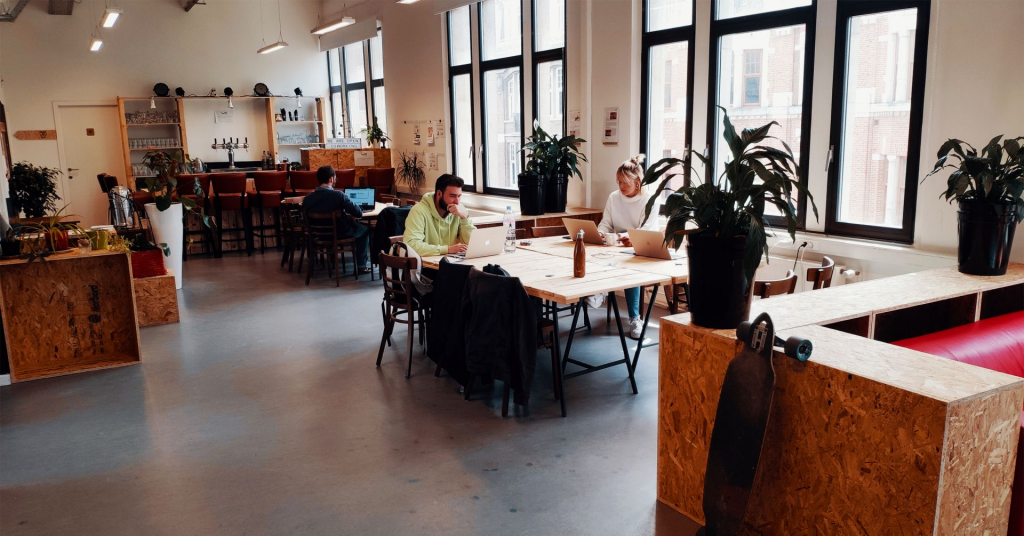 Located in 19 Rue Lambert Crickx, Wao Coworking is an ecological, technological and communitarian working space, two steps away from Midi station at Brussels.
The group aims to develop a low-impact environment for their spaces and members. You will therefore find a compost pile, a garden roof, solar panels, retrained furniture. The space is functional and aims to develop at the same time a technological approach, by providing its members VR room (for fun and for professional purposes), a cinema theatre, a fab lab.
Finally, Wao Coworking aims to create a friendly and human ambiance. This is why their bar reunites all the members, events are taking place drawing sessions, workshops, afterworks, rooftops. There is an offer of a one week trial.
Membership plan; Daily Bonzai at 20 Euros a day, Flex Bonzai at 90 Euros for 2 day per week and 230 Euros per month, Fix Bonzai 333 Euros per month, a private room at 650 Euros, a conference centre at 1815 Euros a day, conference room and conference room "cinema" at 500 Euros for half a day and 100 Euros per hour (2hrs minimum), a virtual reality room at 150 Euros for 2 hours and 70 Euros for extra hours.
For more information visit Website | Facebook
Whether you are looking for a job, your next co-founder or recruiting your tech talent, Tech Events is the place to be for all professional networking. Visit for more information about the events and how you can get more out of the experience and also get yourself a ticket to an event!
Website: Techmeetups.com  visit and treat yourself to a community of tech business events and support!
TechMeetups.com 8 years. 21 cities. 68 job fairs. 1100+ hiring companies. 60,000+ job seekers.