Social media has changed the way the world interacts and receives information.
In just over a decade, social media has arrived and conquered the world, allowing connectivity across continents, targeted marketing promotions and of course, viral content.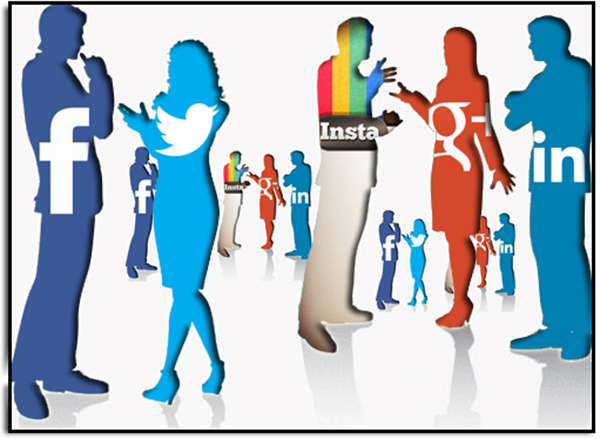 Our World in Data suggests that one in three people have access to some form of social media, meaning newspapers and traditional channels have become increasingly obsolete as the world digest information in a new way. Businesses have thrived using social media in several ways, especially those based online. Its instant nature means one click can take a user from their profile directly to a business or service.
Social media has been particularly effective at promoting the entertainment industry, and online poker is a big part of this industry that has successfully leveraged social media. This has led to a second explosion in popularity for the game. The original poker boom took place back at the turn of the century, with Chris Moneymaker's 2003 WSOP win, coupled with the film Rounders, helping drive players online. That eventually died away, but The Irish Times reports that a recent rise in users could be paving the way for a second boom, especially given the recent situation in the world. There are plenty of factors helping bring around the new interest, with social media right at the forefront of those factors.
We look at five ways online poker is leveraging social media to bring about the second poker boom.
Advertising
Advertising on social media isn't simply a case of getting a pop up on the site, not anymore. Companies can reach up to 2bn people on Facebook alone, making it a rich and lucrative marketplace. Rather than a simple advert, the methods used by companies have become much more subtle, with campaigns sometimes based around viral content or events.
Cadbury's launched their 'white egg' promotion in January and were able to reach 88% of the UK population, with social media playing a huge part.
Online poker providers have been able to get their campaigns out to an audience quickly, delivering introductory offers, news, and developments quickly to a global audience.
Online Guides
Poker is as easy as ever to pick up and play, either at home or in a casino, and social media is making it even easier to get into. Players can turn to social media to watch tutorials and even live games, helping them to hone their skills from their own sofa.
In 1998, it was Edward Norton and Matt Damon teaching players the right language, but thanks to the digital age most players now learn the rules from online sources.
A glossary by partypoker
explains some of the many terms associated with poker, making it far more accessible to beginners exploring the game for the first time.
With a social media presence, an online provider can ensure new players know exactly what they are doing and be both teacher and playing platform at the same time.
Brand Exposure
Brand exposure is perhaps the most important aspect of leveraging social media. Today's poker market is crammed with different brands and standing out from the crowd is hugely important. By making sure their brand is prominent on social media, through advertising, guerrilla marketing or simply having a presence, a poker provider can snare a new customer.
It can be as simple as posting the latest poker news on their page, but if it gets shares and retweets it is every bit as effective as a full advertising campaign.
Customer Support
Social media has made the internet a great place for feedback, good and bad. Whilst people are more inclined to report bad service and experience, that is the perfect learning platform for any online provider, poker included. Bricks and mortar casinos might lose a customer and not know why, but on social media, a customer is more likely to offer some form of feedback in the comments section. Online providers could use that information if they chose to, to improve the quality of their services.
Social media is now the frontline for most online providers, and it has helped bring about the second online poker boom. Something other parts of the entertainment industry will be watching closely.
For more information on how social media is expanding the entertainment industry check out https://techmeetups.com/4-ways-video-game-marketing-leverages-social-media