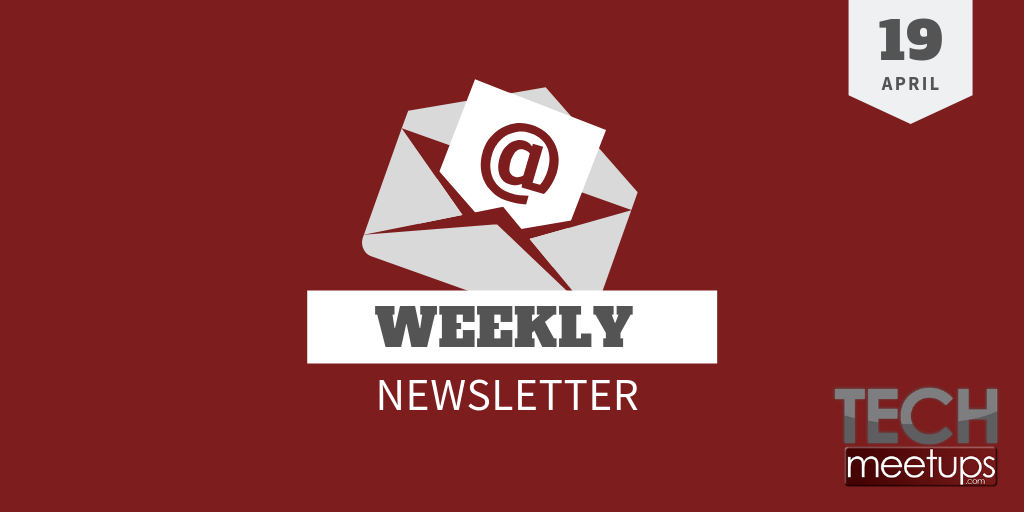 Hello,
Have you heard the latest issue that threatens to break the internet? You can no longer easily repost content on social media sites such as Facebook and Google because these platforms are now directly held liable for violating the rights of copyright holders.
This means that user-generated platforms like Facebook and Google will reinforce stricter rules to prohibit their users from posting or reposting copyrighted content.
It comes from this article. What do you think are the effects of this new copyright directive?

SAVE YOU SOME TIME, SKIP THE LINE AT OUR UPCOMING TECH JOB FAIRS- NEW TICKET AVAILABLE: http://techmeetups.eventbrite.com/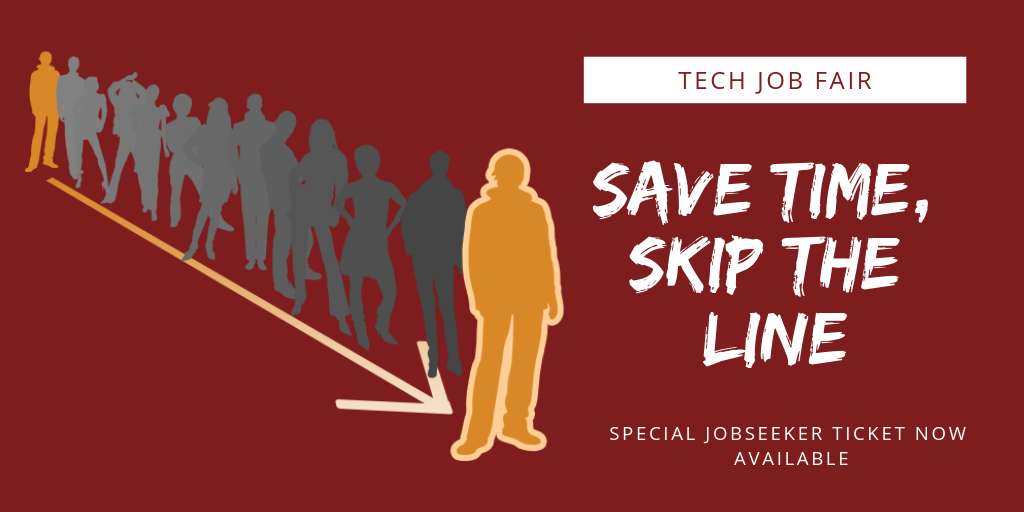 Best regards,
Michelle
CATCH UP WITH OUR SHOP
Wooden Stand Mobile Holder: Keeping Your Device Beautiful and Clean
Led Desk Lamp: Your Personal Light Assistant
Multitasking Amazon Speaker A Real Lifesaver
CAREER ADVICE FROM TECH STARTUP JOBS
Waiting to Hear Back After The Interview
How to Write Thank You Notes After the Interview
Build Your Brand to Get that Job

STAY UP TO DATE WITH TOP NEWS
Qualcomm: Rethinking AI in a 5G Quantum World
Google Presents a Cornucopia of Cloud Goodies
Microsoft's Edge Goes With the Chromium Flow

WORK ON YOUR ENTREPRENEURIAL SIDE
These Simple Tactics Will Help You Become More Mindful With Your Money
5 Mistakes That Sabotage Your Company's Bank Credit Score
Here's The Right (And Wrong) Times To Launch A Business
GET BETTER AT YOUR JOB
1 Thing Job Seekers Should Never Do on Mondays
The Only 4 Tools You Need to Improve Your Productivity Today
Tips and Tricks You Can Use to Make Faster, Better Decisions
BOOK OF THE MONTH
Coming from the famous Peter Thiel, the Zero to One book on startup, delivers some down-to-earth practises of creating your own business. If all you can think about in 2019 is your startup, Zero to One is your must read in January.
CHECK OUT THESE EVENTS COMING UP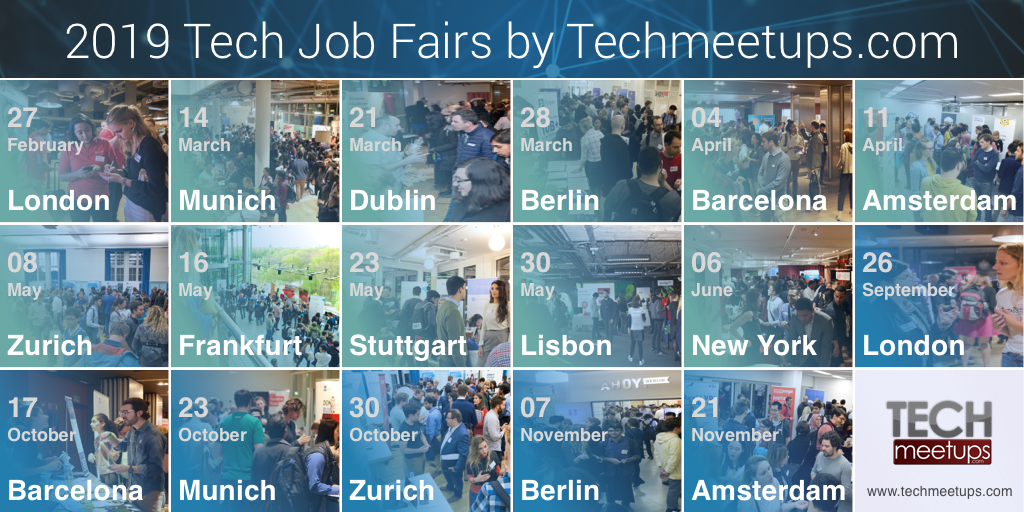 Whether you are looking for a job or recruiting, be part of Tech Job Fairs by Techmeetups.com in Dublin, Barcelona, Zurich, Amsterdam, Berlin, Munich, Stuttgart, Frankfurt, Lisbon and NYC!
London:
Finimize Presents: The Future of Investing – 24th April
LONDON TECH JOB FAIR AUTUMN 2019 – 26th September
Barcelona:
Scaling Up: how to align product and engineering teams (Barcelona Meetup) – 24th April
Barcelona Startups Networking + 3 minutes pitch & free beers – 25th April
BARCELONA TECH JOB FAIR AUTUMN 2019 – 17th October
Zürich:
Make Money Blogging Online Course – 23th April
The Lady Boss Business Club Networking Evening -By SEM – 25th April
Zurich Tech Job Fair 2019 – 16th May 2019
Munich:
LEADING ENTREPRENEURS – 25th April
Entrepreneur Live Experience: drugstore giant meets start-up – 25th April
MUNICH TECH JOB FAIR AUTUMN 2019 – 23rd October
Dublin:
Career Evolution – Darwin Hawkins Launch Event – 24th April
Pint-Sized Marketing Meetup – 25th April
Jobs Expo Dublin – 27th April
Berlin:
Venture Capital & Start-Up Conference – 26th April
Berlin Tech Job Fair 2019 – 7th November
Amsterdam:
ACI Anywhere update Lunch & Learn – 24th April
Masterclass: More customers? You must do this! – 25th April
Amsterdam Tech Job Fair – 29th November
Lisbon:
Learn to communicate in public – 23rd April
TRAINING: Communication & Leadership– 22nd April
Lisbon Tech Job Fair Spring 2019 – 30th of May 2019
Frankfurt:
Disrupt Meetup | Blockchain for Digital Identity – 23rd April
Disrupt Meetup | The Capital Markets of the Future: Focus on Tokenization – 24th April
Frankfurt Tech Job Fair Spring 2019 – 16th May 2019
Stuttgart:
Make Money Blogging Online Course – 23rd April
How to Organize a Professional Offsite ✘ Webinar – 25th April
Stuttgart Tech Job Fair 2019 – 23rd May 2019
If you have a free event and would like to promote it to the community let us know!
BECOME A VOLUNTEER IN OUR EVENTS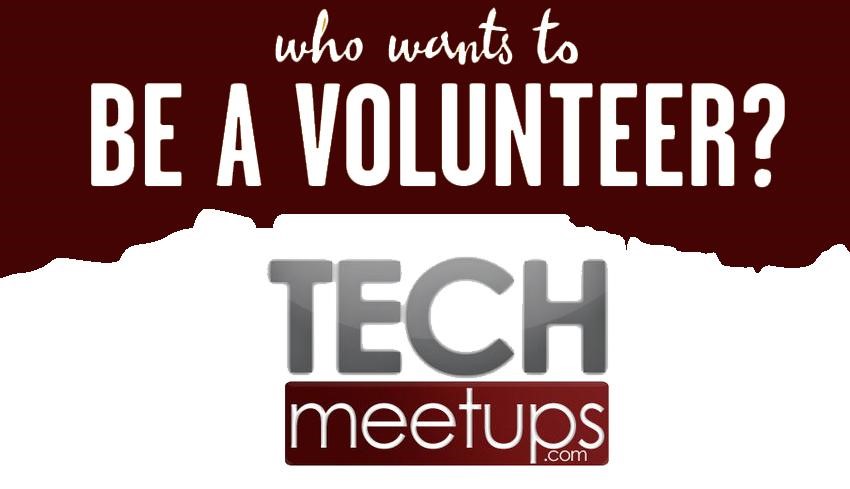 Please contact [email protected]
BROWSE HOTTEST JOBS IN TECH STARTUPS
London
Barcelona
Zurich
Munich
Dublin
Berlin:
Amsterdam
Anywhere:
More jobs and career opportunities on from our clients on Tech Startup Jobs!
LEARN MORE ABOUT EMPLOYERS LOOKING FOR YOU
JOIN ZURICH TECH JOB FAIR SPRING 2019 HERE: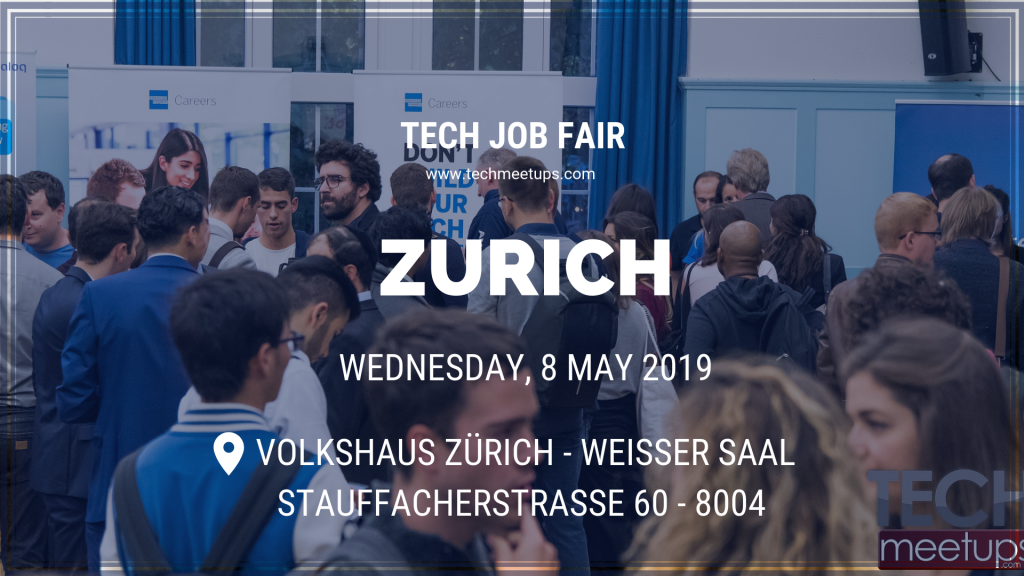 JOIN FRANKFURT TECH JOB FAIR SPRING 2019 HERE: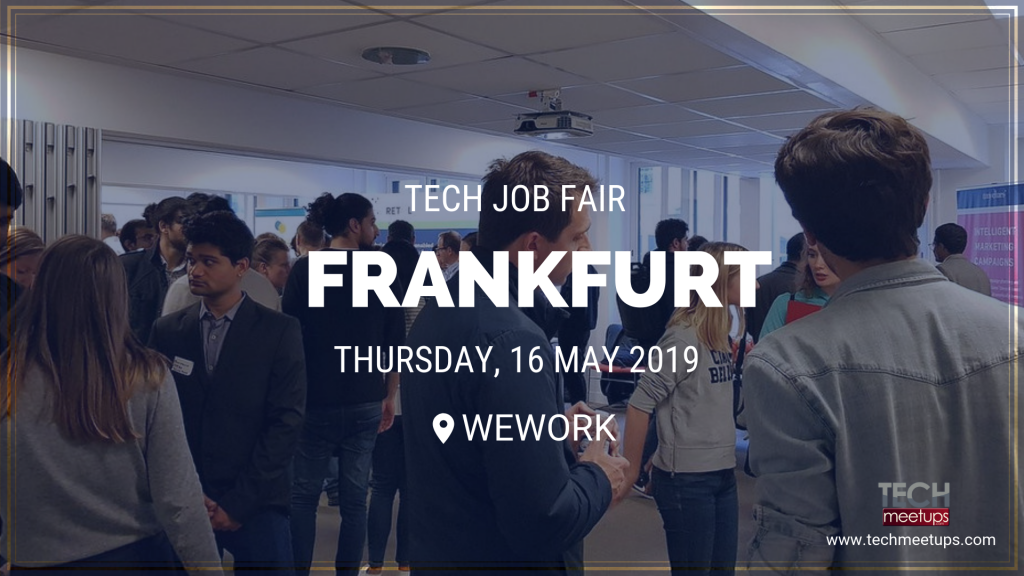 Partners:
JOIN STUTTGART TECH JOB FAIR SPRING 2019 HERE: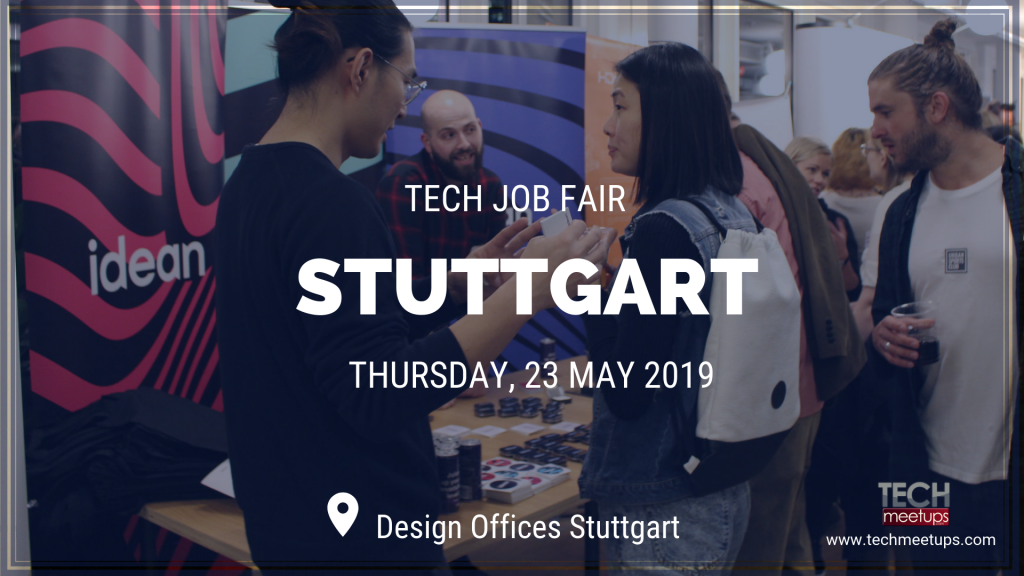 JOIN LISBON TECH JOB FAIR SPRING 2019 HERE: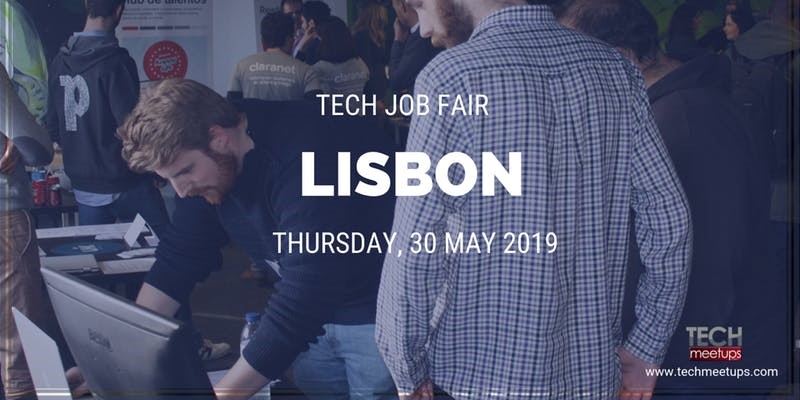 JOIN LONDON TECH JOB FAIR AUTUMN 2019 HERE: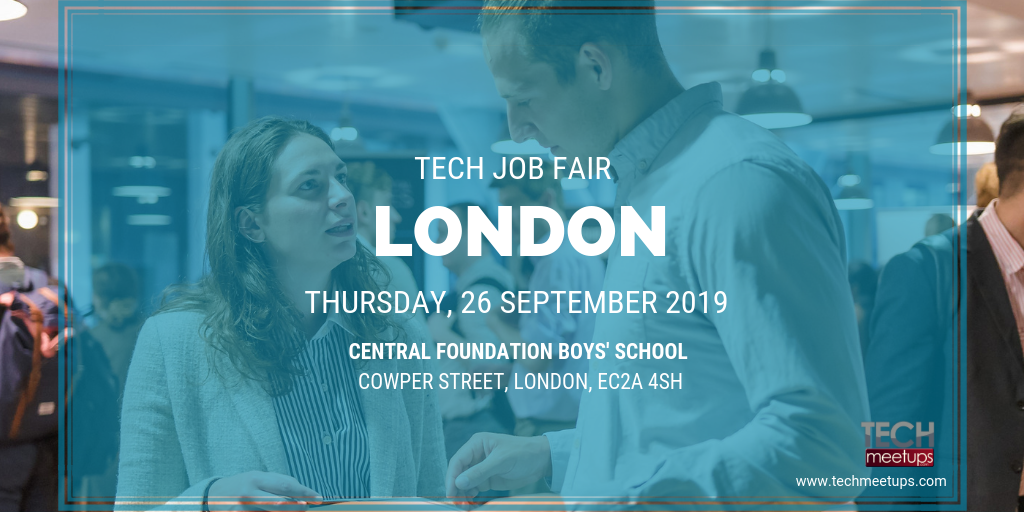 JOIN BARCELONA TECH JOB FAIR AUTUMN 2019 HERE: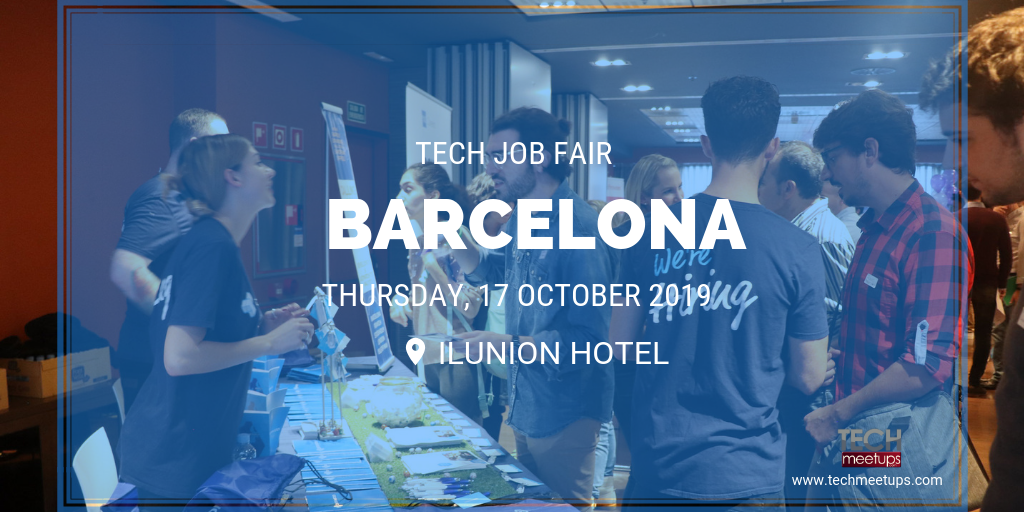 JOIN MUNICH TECH JOB FAIR AUTUMN 2019 HERE: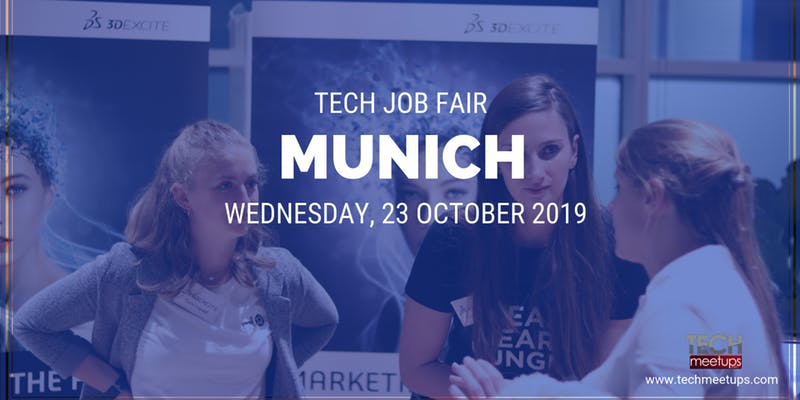 Partner:
JOIN ZURICH TECH JOB FAIR AUTUMN 2019 HERE:
JOIN BERLIN TECH JOB FAIR AUTUMN 2019 HERE: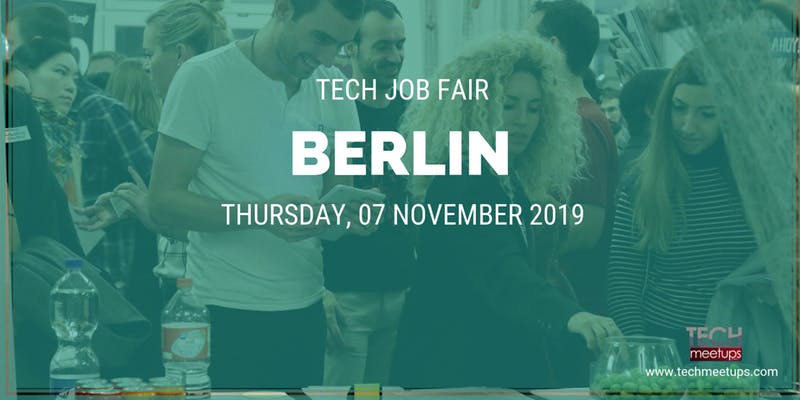 JOIN AMSTERDAM TECH JOB FAIR AUTUMN 2019 HERE: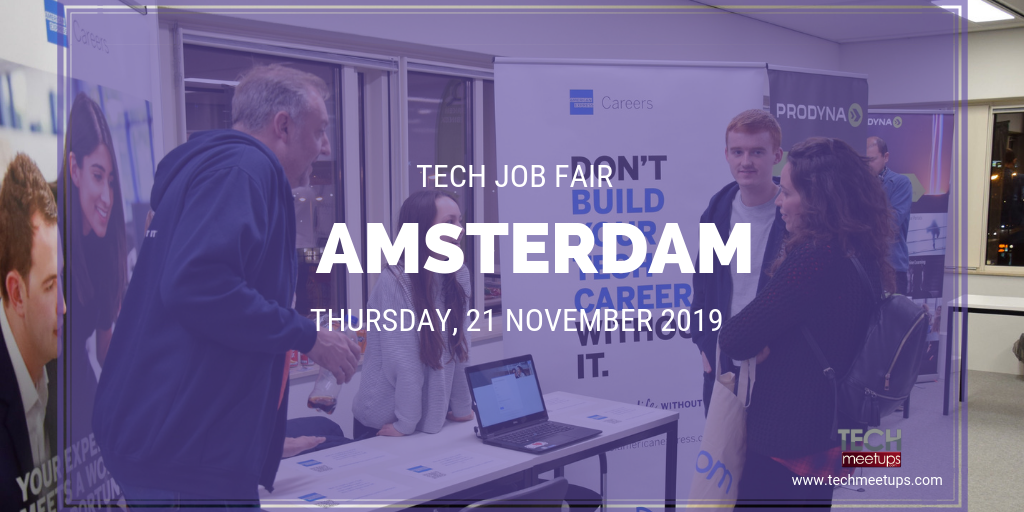 Follow us on Social Media
TechMeetups Facebook | Twitter | Instagram