TechMeetups Hackathon: Mobile Apps 2011
November 2012: TechMeetups Hackathon: Mobile Apps (#TMUHack)
[two_columns border="border"]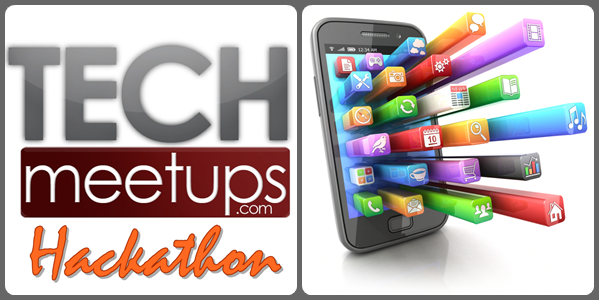 [hozbreak]
Our Previous Event Partners
[postgallery_image width="200″ id="0″ height="150″ shadow="shadow-xsmall" slidesetid="HTML5 and MobileApp" imageeffect="shadow" animation="fade" tween="linear" timeout="3″ /][/two_columns] [two_columns_last border="border"][tabswrap] [tabhead id="1″]Details[/tabhead][tabhead id="2″]Sponsors[/tabhead] [tabhead id="3″]Presenters[/tabhead] [tabhead id="4″] Activity [/tabhead] [tabhead_last id="5″] Pics [/tabhead_last] [tab id="1″]
For all developers, designers, ideas people interested in hacking Mobile apps for any platform!
Whether you're already looking to build an app of your own, or looking to explore the mobile app space, there's no better place than this weekend! Mentors will be on hand to help throughout the weekend, workshops will help you get to grips with new skills, tools & techniques.
Join in and make the most of this great opportunity!
[reveal title="What Will You Get By Attending?" ]
TechMeetups is holding a hackathon competition for those who want to get together and hack a prototype app in just 48 Friday evening: pitch your idea (or choose your favourite project from the pitches), form a team, hack a prototype and pitch it to our judges on Sunday night for the chance to win some great prizes to help launch your app on the market! Mentors will be on hand to help you with all your dev and business development questions.
[/reveal][reveal title="For Developers" ]Get involved whether you have their own app idea or want to help someone build a prototype using HTML5 and cloud technologies.[/reveal][reveal title="For Designers" ]Get involved whether you have you own app idea or want to help a team create the best-looking app of the weekend.[/reveal][reveal title="For Marketers" ]Every project needs a marketer or biz dev behind it! Pitch your own idea or join a team to create an app to take the market by storm[/reveal] [button url="mailto:[email protected]?subject=Mobile App Hackathon" color="green" ]Contact Organiser[/button] [button url="#tickets" color="orange" ]Get Tickets[/button] [/tab] [tab id="2″] [reveal title="Why Sponsor?" ]
Through TechMeetups' growing global network of tech communities, the month of June will be the time when our 4,000+ members around the world are talking about HTML5, cloud technologies and hackathons at www.techmeetups.com and via social media channels. In many of our cities they'll also be creating their own apps and you can help them by offering your knowledge, experience and tools to try out!
[/reveal][reveal title="Who You Will Reach" ]
The most active, enterprising and creative developers, designers and marketers all looking to find out ways that HTML5 and the cloud can help them with their projects.
[/reveal][reveal title="Sponsors Will Be Able To" ]
Demo your products and expertise, mentor the teams as they hack over the weekend, get great media coverage and meet an outstanding crowd.
[/reveal] [reveal title="Evangelise your Product" ]
At TechMeetups we want to encourage our members to try new products and platforms to solve their biggest challenges. During this event you can host a workshop which will allow attendees to get valuable help from you on setting up or becoming an expert in your product or platform.
[/reveal] [reveal title="Sponsorship Packages" ]
Sponsorship Includes

Platinum

Gold

Silver

Brand prominence in your chosen city hosting the hackathon and across www.techmeetups.com

Yes

Yes

Yes

Opportunity to offer an individual prize to the participating teams based on your area of interest & expertise

Yes

Opportunity to offer prize to the overall winning team in your chosen city as part of the winning prize bundle

Yes

Yes

Yes

Company mentions in all member newsletters

Yes

Yes

Yes

Continued web presence of your brand

1 year

6 months

3 months

Presentation, demo or workshop led by your company during the hackathon

Yes

Yes

Your team to take part in the Hackathon

Yes

Yes

Involvement as mentor to teams

Yes

Yes

Involvements as an event judge

Yes

Email-out to all attendees before event offering access to try your service

Yes

Tickets to the event

5

3

1

Company blogs published on www.techmeetups.com

5

3

1

Tweets highlighting your support

Yes

Yes

Yes

Your goodies distributed to the attendees

Yes

 Multiple city sponsorship: please contact us
We also have a Global Platinum Sponsorship package: please contact us for more details
[/reveal] [button url="mailto:[email protected]?subject=Hackathon Mobiles Apps" color="red" ]Would you like to Sponsor?[/button][/tab] [tab id="3″]
Previous Speakers
[reveal title="London" ]Neil Mansilla, Director, Developer Products, Mashery
Francois Dechery, VP of International Business Development, Cloubees
Paul Ardeleanu, iPhone Developer & Trainer, SkillsMatter[/reveal]
[button url="mailto:https://techmeetups.com/present/" color="green" ]Would you like to Present?[/button] [/tab] [tab id="4″]
Your Reviews Here…
"Great people, products and mentors. Would definitely recommend it."
– Carolyn
"Great apps presented… amazing work over the 48 hours."
– Michael
"Very nice group of people. Great ideas. Just a fun and productive weekend."
– Mahadevan
[hozbreak]
[/tab] [tab id="5″]
Some of the Amazing Apps Built
[postgallery_image width="155″ id="2″ height="300″ shadow="shadow-xsmall" slidesetid="MobileAppPics" imageeffect="shadow" align="aligncenter" animation="fade" tween="linear" timeout="3″ /][/tab] [/tabswrap][/two_columns_last]
Get Tickets in your City
[accordion collapse="yes"] [panel title="London" ]
London: TechMeetups Hackathon: Mobile Apps #tmuhack 16 November 6pm – 18 November 9pm (GMT)
[button url="http://www.meetup.com/london-silicon-roundabout/events/59085932/" target="_blank" color="red" ]Join Us[/button] [button url="http://tmuhack-mobile-lsr.eventbrite.co.uk/" target="_blank" color="orange" ]More Details[/button] [button url="mailto:[email protected]?subject=Hackathon MobApp (London)" color="green" ]Contact Organiser[/button] [/panel] [/accordion]