Crowd Camp 2011
1 – 7 October 2012: CrowdCamp (#TMUCrowd)
[two_columns border="border"]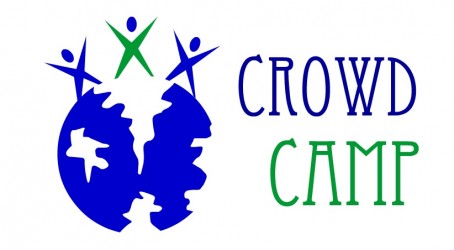 [hozbreak]
Our Previous Event Partners
[postgallery_image width="200″ id="0″ height="150″ shadow="shadow-xsmall" slidesetid="CrowdCamp" imageeffect="shadow" align="aligncenter" animation="fade" tween="linear" timeout="3″ /][/two_columns] [two_columns_last border="border"][tabswrap] [tabhead id="1″]Details[/tabhead] [tabhead id="2″]Sponsors[/tabhead] [tabhead id="3″]Presenters[/tabhead] [tabhead id="4″]Activity[/tabhead] [tabhead_last id="5″]Pics[/tabhead_last] [tab id="1″]
October is TechMeetups Global CrowdCamp month. Make sure you use the hashtag#tmucrowd to get yourself heard!

With the rise of the Internet and the advent of Web 2.0 technologies, social media and advanced telecommunications, crowdsourcing is all the rage these days and it's easy to see its advantages. By outsourcing responsibilities and duties to a 'crowd' of people, you are benefitting from the talent and experience of the people most equipped to undertake the task in question.
[reveal title="What You Will Get By Attending" ]
As someone who is interested in crowdsourcing (or potentially an expert in the field) you can come along to our afternoon Unconference, meet other entrepreneurs, developers and crowdsourcing users to discuss your most pressing questions and challenges.
[/reveal][reveal title="An Unconference?" ]
We will be inviting a great line up of crowdsourcing experts and innovative startups to give us more insight into most industry-changing trends, the best new platforms and tools. Yet, the stars of the show will remain the attendees: You can also become a presenter or lead a discussion on the day: just show up (the earlier the better) and choose a 30 minute time slot where the floor is yours!
[/reveal] [button url="mailto:[email protected]?subject=Crowd Camp" color="green" ]Contact Organiser[/button] [button url="#tickets" color="orange" ]Get Tickets[/button][/tab] [tab id="2″][reveal title="Why Sponsor?" ]
Through TechMeetups' growing global network of tech communities, the month of October will be the time when our 4,000+ members around the world are talking about crowdsourcing at www.techmeetups.com and, of course, via social media channels. All these people will be wanting to find out about the very best techniques, tools and platforms for building great things and solving big problems using the crowd.
[/reveal][reveal title="Who You Will Reach" ]
As a Sponsor of TechMeetups.com's CrowdCamp month your brand will have both local and global exposure. Our event attendees will be developers, designers, entrepreneurs and those interested in innovative technologies for the purpose of growing their business or projects.
[/reveal][reveal title="Sponsors Will Be Able To" ]
Get your logo on www.techmeetups.com; Reach individual city communities in our network; Platinum Sponsors will be be able to present at our Cloudbase event; Attend our event to network with the community.
[/reveal] [reveal title="Evangelise your Product" ]
At TechMeetups we want to encourage our members to try new products and platforms to solve their biggest challenges. During this event you can host a workshop which will allow attendees to get valuable help from you on setting up or becoming an expert in your product or platform.
[/reveal] [reveal title="Sponsorship Packages" ]
| | | |
| --- | --- | --- |
| Sponsorship Benefits | Gold | Silver |
| Logo on www.techmeetups.com | Yes | Yes |
| Logo prominence  at the event | Yes | Yes |
| Company mentions in all member newsletters | Yes | Yes |
| Continued web presence of your brand | 1 year | 3 months |
| Presentation by  your company at the event | Yes | |
| Tickets to the event | 5 | 3 |
| Company blogs published on www.techmeetups.com | 4 | 2 |
| Tweets highlighting your support | Yes | Yes |
| Your goodies distributed to the attendees | Yes | |
| Price: UK Events | £500 | £300 |
| Price: USA Events | $500 | $300 |
| Price: Europe Events | €400 | €250 |
| Multiple city sponsorship: please contact us | | |
[/reveal][button url="mailto:[email protected]?subject=Crowd Camp" color="red" ]Would you like to Sponsor?[/button][/tab] [tab id="3″]
Previous Speakers
[reveal title="London" ]Martin Karlsson, FollowMe
Ralph del Valle, 12designer
Xenios Thrasyvoulou, PeoplePerHour
Adam Baker, Blottr[/reveal]
[button url="https://techmeetups.com/present/" color="green" ]Would you like to Present?[/button] [/tab] [tab id="4″]
Your Reviews Here…
"Another well organised meet-up by Shawn and the team. Enthusiastic speakers. Cheers"
– Ian
"Special thanks to the organisers for the overall structure of the event. A couple of good presentations and the networking was really useful. Definitely will follow up on the new contacts. A productive evening!"
– Juhi
[hozbreak]
[/tab] [tab id="5″]
Your Photos Here…
[slickr-flickr tag="crowdcamp"]
[/tab] [/tabswrap][/two_columns_last]
Get Tickets in your City
[accordion collapse="yes"] [panel title="London" ]
London: Crowdcamp Unconference and 'Show me the money' Workshop #tmucrowd 4 Oct 3-9pm (GMT) at O2 Workshop 229 Tottenham Court Rd, W1T 7QG

[button url="http://www.meetup.com/london-silicon-roundabout/events/59084952/" target="_blank" color="red" ]Join Us[/button] [button url="http://www.meetup.com/london-silicon-roundabout/events/59113522/" target="_blank" color="red" ]Join Us:Masterclass[/button] [button url="http://tmucrowdcamp-lsr.eventbrite.co.uk/" target="_blank" color="orange" ]More Details[/button] [button url="mailto:[email protected]?subject=SocMed (London)" color="green" ]Contact Organiser[/button][/panel] [/accordion]