Description
The TechMeetups Drinks & Demo Night is the ideal event for innovative Companies to have the opportunity to show this tech community what they are made of!
This event always aims to deliver innovative ideas, new-age technologies and of course enthusiastic Startups!
The Drinks & Demo event is one not to be missed; with its vibrant atmosphere Drinks and Demo Night's are ideal for anyone with an entrepreneurial spirit as well as great networking ability.
If you want to demo your company or share ideas with the crowd, this event is for you!
We'll have 5 presentation slots, 10 mins each followed by a discussion panel with our community.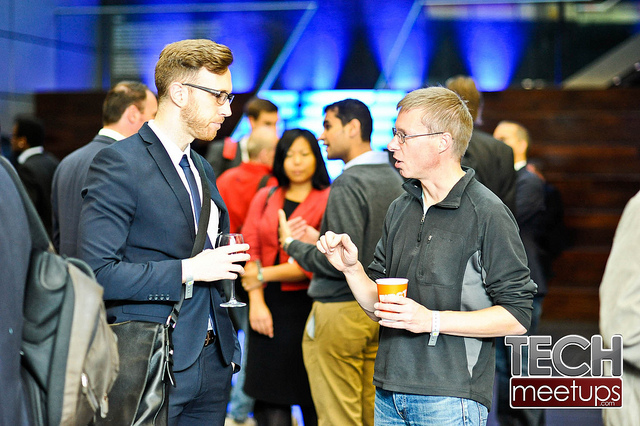 Benefits of becoming our sponsor are: 
Guaranteed to present slot 

10 minutes pitch/demo your product/service at the event 
A stand at the event where you display: 2 rollups, your product, promo material, goodies, giveaways 
You can bring up to 2 team members with you 
Get event promotion through the blog https://techmeetups.com/blog  

Your logo/short company description  + website in our weekly newsletters 

Social media banner promoting your company 
AGENDA:
18:00 pm Doors open
18:30 pm Presentations
19:30 pm More Socialising!
20:30 pm Event Ends
***Venue, Drinks, F&B covered by Techmeetups