The NYC Venture Capital and Angel Showcase by The Soho Loft @TSLCCEvents & @fundingpost
By
Visited 1344 times , 2 Visits today
Start Date: 7 February, 2013
End Date: 7 February, 2013
Time: 6:00 pm to 9:00 pm
Facebook
Location: Credit Suisse, 1 Madison Avenue, New York City, NY, USA
Description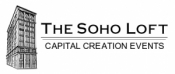 The Soho Loft and FundingPost
presents
The NYC Venture Capital and Angel Showcase
February 7, 2013
6:00 PM to 9:00 PM EST
Sponsored by Credit Suisse, WeiserMazars, SocialRadius, Greenberg Traurig, Office Lease Center
The Kick-off Venture Event of the Year!
Did you ever want to meet, shake hands and give your summary to over 30 of the hottest Venture Funds & Angel Investor Groups in the the NYC area?
Here is your shot! FundingPost is hosting its biggest VC Showcase event in midtown, NYC!
At this VC Conference, 30+ VC Funds & Angel Groups will be exhibiting their firms during a great cocktail party setting. Each Fund will have their own table setup for the sole purpose of meeting great new companies.
We call it a – "Reverse Venture Fair" – Where you go up and meet the VCs versus waiting for them to come and meet you.
Take advantage of this unique opportunity to meet investors – make sure to bring lots of executive summaries and business cards to hand out!
Additionally, there will be an optional Pitching Workshop from 2:30pm-4:45pm. The cost to participate in the workshop will be $420. This Workshop includes the $135 ticket to the 6pm event. Most importantly, it includes an exclusive advanced meeting with the participating VC & Angel Funds between 5 & 6pm, where you can shake hands and give your Elevator Pitch in person! There are only a few spaces left in the workshop.
Please Note that tickets are $135 if registered online. Each attendee needs their own ticket.
Walk-in Tickets will be $150. After that you will need to purchase a ticket at the door.
FORMAT UPDATE! The biggest issue has always been the long lines. Well this year we are adding a
take-a-number feature (like the deli counter) where you can grab a bunch of numbers from the
investors you want to meet, and not stand on line! We will have all of the numbers displayed on the
big screen (and a mobile page for your phone). You can stand on many lines at one time and just go
from meeting to meeting, and network in the middle!
You can have #4 at one fund, #16 at another, #24 at a 3rd and plan your evening accordingly! And no, you can run in and grab all of the #1's at every table as you will miss all of your meetings except one… You need to be at the table when your number is called, or you will be skipped. The numbers will stop at #40, there will be open lines & networking after that.
Please read the descriptions of the funds and angel groups in advance so you know which ones you want to meet! click the fund names below for the descriptions!
Prior to the event, all companies will get a Best Practices document on how to make the most of your time when pitching an investor.

Location: Credit Suisse
One Madison Avenue NY, NY 10010
Date: Thursday, February 7, 2013
Time: 6:00pm – 9:00pm
Cost:
– Entrepreneur Raising Capital : $135
– Entrepreneur Event + Pitching Workshop: $420
– Investor / Service Provider: $150
Organizers
Organized by : The Soho Loft Organizer's Address : One Penn Plaza, 49th Floor, NYC, NY, USA Email : david@ldjcapital.com Website : www.thesoholoft.com
About the Organizers :
The Soho Loft Capital Creation Events ("TSL") is a global events platform that strives to promote and advance strategic and diligent mainstream and alternative investing for start-up entrepreneurs and small and medium-sized enterprises. TSL seeks to provide relevant education and visionary leadership training in the areas of capital formation, crowd funding, angel networking, non-conventional funding, eb5 green card programs, micro-finance, venture capital, private equity and hedge funds. All creative investing solutions are focused in allowing the start-ups and SMEs to optimize all opportunities to grow their business through product/service/market/human resource innovation while seeking to do so in a socially and environmentally responsible manner. All of which are directed to creating a new path to socio-economic prosperity.
Contact the Organizer
How to Register
Click on the below link to register by going to our website. Just enter your detail and pay the registration fees.
Event categories: Connect, Learn, and Money.Event tags: New York.
Related Events
  World's biggest #TechstartupJobs Fair is coming back to Amsterdam! TechStartupJobs runs a successful job board Read more

  World's biggest #TechstartupJobs Fair is coming to Stockholm! TechStartupJobs runs a successful job board for Read more

    World's biggest Tech Startup Fair is coming back to Berlin! TechStartupJobs runs a successful job Read more