@skillsmatter: "BlackBerry 10 Jam @10Blackberry"
By
Visited 1954 times , 2 Visits today
Start Date: 7 March, 2013
End Date: 7 March, 2013
Time: 9:30 am to 4:30 pm
Facebook
Location: The Skills Matter eXchange 116-120 Goswell Road London, EC1V 7DP United Kingdom
Description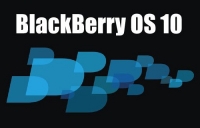 The upcoming BlackBerry® 10 OS will impact mobile productivity, gaming, socializing and more.
BlackBerry invites you to join us at SkillsMatter for a mini BlackBerry 10 Jam – a half-day events dedicated to providing the developer community with insights on the BlackBerry 10 platform; its strengths, the vision, and how developers can make apps that stand out to app-hungry BlackBerry users.
Come join us so you can:
Discover the power of BlackBerry 10. Learn about the unique capabilities of BlackBerry 10.
Collaborate with your community. Learn, share and network with your fellow developers.
Get one-on-one expert guidance. Jam with BlackBerry platform experts and build a better app.
Attendees will gain insight on building applications for the upcoming launch of the new BlackBerry 10 platform. Beginner and master mobile application developers will be able to attend in-depth sessions focused on HTML5 + BlackBerry® WebWorks™ and Native C/C++ development for the BlackBerry platform. Developers will be able to interact with development experts who can provide guidance, tips and tricks, and other information to help developers get started building apps for BlackBerry 10.
Welcome Keynote
BlackBerry 10 Experience
BlackBerry 10 Architecture
development: native development in C/C++ with BPS and Qt/Cascades
development: HTML5 development with WebWorks
development: BlackBerry 10 application packaging
development: overview – repackaging existing Adobe Air and android applications
Question & Answers
*********Want to find out more, get updates and get registered for this FREE event?:
Visit Skills Matter
Organizers
Organized by : Skills Matter Organizer's Address : The Skills Matter eXchange 116-120 Goswell Road London, EC1V 7DP United Kingdom Mobile : 07873103776 Email : info@skillsmatter.com Website : www.skillsmatter.com
About the Organizers :
Skills Matter supports a community of 35,000 Software Professionals with the learning and sharing of skills to write better software. Find hundreds of meetups, talks, conferences, skillscasts and workshops.
Contact the Organizer
How to Register
Click on the below link to register by going to our website.
Event categories: Build, Connect, Demo, Fun, Learn, and Other.Event tags: London.
Related Events
  World's biggest #TechstartupJobs Fair is coming back to New York! TechStartupJobs runs a successful job Read more

Do you want to disrupt one of the most non-digital industries in the world? Are Read more

FLIR's revolutionary FLIR ONE (http://flir.com/flirone) and Lepton (http://www.flir.com/cores/content/?id=66257) products bring thermal imaging to the mass Read more