TechMeetups Drinks and Demo London 2013 #tmudrinks
By
Visited 1991 times , 5 Visits today
Start Date: 25 February, 2013
End Date: 25 February, 2013
Time: 6:00 pm to 9:00 pm
Facebook
Location: 4-5 Bonhill Street, London, UK
Description

Another 'TechMeetups Drinks & Demo Night" is around the corner and we look forward to having fun this month as well!
If you want to demo your startup or share ideas with the crowd, this event is for you! We'll have 5 presentation slots, 10 mins each followed by discussion panel with our community.
Apply to present 0r sponsor here
AGENDA:
6:00pm Doors open
6:30 pm Presentations Begin
8:00 pm More socialising!
9:00 pm Event Ends
PRESENTERS: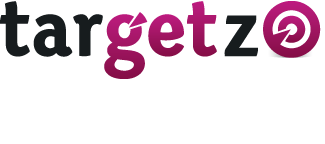 Joshua Wöhle , Targetz Ltd
The Targetz team is a microcosm of the typical Targetz users: we have business consultants, entrepreneurs, designers, developers and a few more undefined fields all at work here. @targetzapp

Ben Claxton, Nativeye
nativeye is a mobile research & innovation platform – capture people's ideas and experiences as they happen.
nativeye is a SaaS market research service for agencies and brand owners. It lets you set up and manage mobile research assignments that people take part in using the nativeye app.
Because it's mobile you can capture people's ideas and experiences as they happen. This means you can see what your customers see, research more deeply into the context and not least capture this valuable data before people forget!.
All data is collected in the dashboard where analysis can be done and reports generated. nativeye.com
Dayo, Solayo
Solayo allows you to connect and interact with individuals you share the most passion and interest with,via a multi-live video and instant messaging feature.www.solayo.com, @solayolive
Jörg Sutara, Paymill
Paymill offers an innovative payment solution which enables online businesses and services to accept payments on their websites. The company is currently active in 34 countries across Europe and other regions. The developer-friendly API, the fast onboarding process (within 48 hours), its transparent pricing as well as the top-notch customer support make all the difference! Check it out here: http://www.paymill.com, @Paymill
Anup Vora, SMS Passcode
Secure World Business – leading real-time two-factor authentication solution
SMS PASSCODE® is the leading technology in real-time two-factor authentication using your mobile device. To protect against the rise in internet based identity theft hitting both consumers and corporate employees, SMS PASSCODE offers a stronger authentication via the mobile phone SMS service compared to  traditional alternatives.
Kate Jackson, Table Crowd
TableCrowd is a real life social network where you can meet people over food for business networking, common interests, romance or friendship. People join 'crowds' that interest them (e.g. startups or new to town) and then members of the 'crowd' organise dinners for the group to meet offline in restaurants. With TableCrowd, users turn online connections into real life relationships.
Sponsored by our Partners at Jeffreys Henry LLP
Our popular Drinks and Demo nights are sponsored by award-winning accountancy firm Jeffreys Henry LLP. Based in the heart of London's Silicon Roundabout, they have built up significant experience working with some of the world's most progressive tech/digital businesses. Find out how they can help you.
Startups that have already presented
Organizers
Organized by : Google Campus Organizer's Address : 4-5 Bonhill Street, London, UK Email : london@techmeetups.com
About the Organizers :
Contact the Organizer
How to Register
RSVP
Event categories: Demo.Event tags: London.
Related Events
TechMeetups is getting BERLIN TECHMEETUPS community up and running! We are hosting Drinks & Demo Night #TMUdrinks that Read more

TechMeetups is getting AMSTERDAM TECHMEETUPS community up and running! We are hosting Drinks & Demo Night #TMUdrinks that Read more

The world is going mobile! We are spending more time online than with any other media We Read more