@dreamstake : "Speaking Skills – Present Your Proposition (Workshop)"
By
Visited 997 times , 1 Visits today
Start Date: 12 February, 2013
End Date: 12 February, 2013
Time: 6:30 pm to 8:00 pm
Facebook
Location: London School of Economics and Political Science
Description
About Startup Academy:
The Dreamstake Academy has been launched with the mission to provide teaching and guidance of the highest academic level to startup leaders on a range of relevant topics. It is designed to complement the capabilities of startup teams by providing expert knowledge.
Course Overview:
Participants will take part in a series of interactive communication exercises, followed by individual coaching, where volunteers will present one minute pitches to the rest of the group. After coaching, using techniques learnt at drama school, the volunteer will re-present, with an immediately noticeable improvement.
Course Leader:
Stewart Bewley is the founder and director of Amplify, a high Impact presentation coaching business. From a trained acting background, Stewart has worked on the BBC, ITV 1 and performed infront of Prince Charles  His clients include Hay Group, University College London, Theresa Villiers MP and cabinet member for Northern Ireland as well as schools, charities and Startups (www.foodity.com, http://www.silentbuyer.com). He recently delivered a key note speech at The Google Tech Campus on "Pitch Perfect".  Stewart has worked as an associate for KPMG (with Personal presentation Ltd)  and for Skandia, Skanska, Bupa, Orange and Morrisons (with Carrie and David Grant, Pop Idol, ITV1, Fame Academy BBC 1). He also works regularly with senior professionals, from accountants to QCs and advertising executives.
Course Structure:
The first hour is an interactive communication workshop, laying key presentation foundations.  The second hour is bespoke high impact coaching, using technique to enhance presentation skills.
Course Benefits:
This course will increase confidence in your ability to present yourself ad your business to the best of your ability. You will be taught simple and powerful technique on posture, breathing and voice to enable you to communicate effectively and succinctly.
Links:
http://Www.amplifypresentations.com
LinkedIn profile – Stewart Bewley
Organizers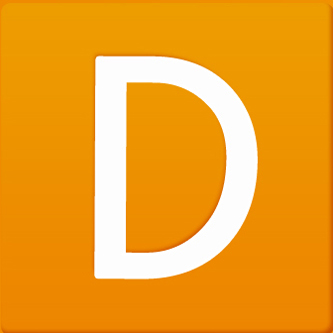 How to Register
Click on the below link to register by going to our website. Just enter your detail and pay the registration fees.
Event categories: Build, Connect, and Learn.Event tags: London.
Related Events
  World's biggest #TechstartupJobs Fair is coming back to New York! TechStartupJobs runs a successful job Read more

Do you want to disrupt one of the most non-digital industries in the world? Are Read more

FLIR's revolutionary FLIR ONE (http://flir.com/flirone) and Lepton (http://www.flir.com/cores/content/?id=66257) products bring thermal imaging to the mass Read more