@dreamstake : "Love Creating Startups – Hate Writing Business Plans (Workshop)"
By
Visited 945 times , 3 Visits today
Start Date: 5 February, 2013
End Date: 5 February, 2013
Time: 6:30 pm to 8:00 pm
Location: London School of Economics and Political Science
Description
About Startup Academy
The Dreamstake Academy has been launched with the mission to provide teaching and guidance of the highest academic level to startup leaders on a range of relevant topics. It is designed to complement the capabilities of startup teams by providing expert knowledge.
Course Overview:
You've got a brilliant business start-up idea that is going to take the market by storm and transform many lives. Unfortunately, there's just one problem – your supporters and investors want to see your comprehensive business plan!
A good business plan can take many months of research and composition; however the good news is that you don't have to start that way. By taking a pragmatic approach you can start with an executive summary then grow to a comprehensive business plan.
The objective is to make this process as painless as possible so that the majority of your time is invested in building your business rather than writing plans.
Prerequisites:
No background necessary. Just a brilliant start-up idea
Course Leader:
Gary Weinstein has been active in the UK business start-up scene for some years having composed a number of business plans for start-ups seeking up to £250k early stage funding, and successfully pitched for funding through a variety of channels.
Benefits:
This workshop will increase your understanding about the documents you need at various early stages of your development in order to attract support for your idea and the funding necessary to make your start-up a reality.
During the workshop you will:
Examine document examples and receive templates for composing your own versions, and guidelines for what's important to include and what's not.
See business planning tools and financial spreadsheets in action that make it easier to keep documents up-to-date and create realistic financial projections.
Course structure:
Learn how to effectively structure your executive summary to grap attention and make a professional impression.
What is the purpose and essence of the 8 key sections that make up your business plan:-

Keys to success
What it's going to take to start-up
Product or service – is there a difference?
Know thy market
In-house or outsourcing
The strategy of going viral
Where do you want to be in 5 years time?
The myth of "If you build it he will come"

The importance of evidence to back up your research
Course Plan:
During the workshop we will be examining and working through executive summaries and business plans. You will be provided with workable templates to develop your own executive summary and business plan.
Organizers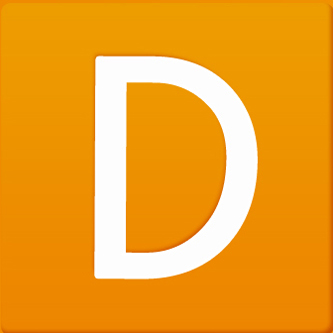 How to Register
Click on the below link to register by going to our website. Just enter your detail and pay the registration fees.
Event categories: Build, Connect, Learn, and Money.Event tags: London.
Related Events
  World's biggest #TechstartupJobs Fair is coming back to New York! TechStartupJobs runs a successful job Read more

Do you want to disrupt one of the most non-digital industries in the world? Are Read more

FLIR's revolutionary FLIR ONE (http://flir.com/flirone) and Lepton (http://www.flir.com/cores/content/?id=66257) products bring thermal imaging to the mass Read more