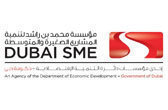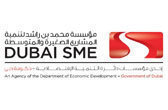 Dubai SME, the agency of the Department of Economic Development (DED) mandated to develop the small and medium enterprise (SME) sector, recently organised two seminars to help entrepreneurs learn about the best means of securing funds to support business growth.
The seminars, held under the www.smeconnect.ae umbrella of Dubai SME, were led by expert trainers well-versed in advising on establishing and expanding businesses across diverse industry sectors in the region. Over 130 people including Emirati and expatriate entrepreneurs, SME owners and managers attended the seminars.
Attendees in the seminars were told about the various preparations and considerations involved in unlocking funds for business growth and expansion. The parameters that banks look into before financing a business as well as the right strategies that ensure faster access to funds were also highlighted by the speakers.